Taylor Swift's representatives have been forced to deny that an exclusive deal with Google is behind her leaving Spotify.
The pop star, 24, removed her entire collection of tracks from the streaming service earlier this month after arguing that musicians should not "undervalue their art" by letting fans listen to their songs for free.
Musicians against Spotify
Musicians against Spotify
1/10 Taylor Swift

Taylor Swift does not what her work to be used as an 'experiment' by Spotify and believes that artists are treated unfairly. She withdrew her entire catalogue in November 2014.

Getty Images

2/10 Thom Yorke

The Radiohead frontman famously described Spotify as 'the last desperate fart of a dying corpse' in October 2013.

Getty Images

3/10 David Byrne

David Byrne of Talking Heads wrote about not understanding Spotify's claim of discovery in a Guardian op-ed. 'The inevitable result would seem to be that the internet will suck the creative content out of the whole world until nothing is left,' he said.

Dan Burn-Forti

4/10 Beck

Beck dismissed the Spotify model as 'not working' because of how little it pays musicians. He added that the 'saddest thing' about streaming is the poor sound quality - 'It's like watching Citizen Kane on your phone'.

Rex Features

5/10 The Black Keys

Dan Auerbach has described Spotify's payment to artists as 'so minuscule it's laughable'. 'If you are a bigger band that's already known and you rely on record sales for a living then it's really no place to be,' he said.

6/10 Atoms for Peace

Thom Yorke's other band refused to let Spotify stream their songs. Nigel Godrich from the group described the service as 'an equation that just doesn't work'. 'Small labels and new artists can't even keep their lights on. It's just not right,' he said.

EPA

7/10 Yannis Philippakis

The Foals singer said he would rather that somebody stole his record on vinyl than bought it or streamed it on Spotify. He described using Spotify as like going to a top class restaurant and leaving only coppers without paying the bill.

Getty Images

8/10 Aimee Mann

The US singer-songwriter has not put her music on Spotify because she does not think artists make a fair amount of money from the streaming service.

Rex Features

9/10 Grizzly Bear

The band tweeted in 2012 that Spotify provides a great service for people but does as much to help bands as 'downloading from Limewire'.

Getty Images

10/10 Jason Isbell

Jason Isbell of Drive-By Truckers has used the single word 'evil' to describe Spotify.

Getty
But while many supported her decision, singer-songwriter Billy Bragg criticised it as "corporate power play" and claimed that fans would soon see Swift's tunes on Google's similar new service.
"On pulling her music from Spotify recently, [Swift] made a big issue of the fact that the majority of the streaming service's users listen to her tracks for nothing rather than signing up to the subscription service," Bragg wrote in a long Facebook post.
"These worthy sentiments have been somewhat undermined by Swift making her new album and back catalogue available on Google's new Music Key streaming service which also offers listeners a free service alongside a premium subscription tier.
"She should just be honest with her fans and say, 'Sorry but [Google co-founder] Sergey Brin gave me a huge amount of money to be the headline name […] and so I've sold my soul to Google'."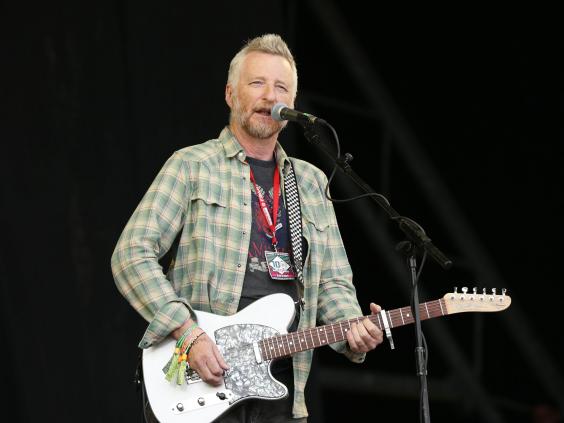 Swift, however, gave her own reasons for quitting Spotify. "I'm not willing to contribute my life's work to an experiment that I don't feel fairly compensates the writers, producers, artists and creators of this music," she told Yahoo.
"I didn't like the perception that it was putting forth and so I decided to change the way I was doing things."
Now, Swift's spokesperson has stepped in to back her up, saying in a statement that there has been "absolutely no discussion or agreement of any kind with Google's new music streaming service".
The latest tech news

Daniel Ek, Spotify CEO, recently said that Swift is forgoing a possible £3.7 million with her decision to leave the service.
Swift sold an impressive 1.29 million copies of her new album 1989 in its first week of sale, making it the fastest-selling album in 12 years.
She has been confirmed to headline the Victoria's Secret show in London this December, as well as British Summer Time Hyde Park next June.
Reuse content