Gurinder Chadha, the director of Bend It Like Beckham, has called for more mainstream roles for Asian actors and story-writers in broadcasting as she revealed she is making an Asian Game of Thrones for British television.
Chadha, who is currently shooting the Indian-based feature film Viceroy's House with Hugh Bonneville and Gillian Anderson, called on broadcasters to "make a leap of faith" in believing that work produced by writers of minority ethnic backgrounds would have universal appeal.
"It's about trusting the idea that if a story comes from a different cultural perspective it can be of mainstream interest," she said. "Just because it's a minority in front of you, it doesn't mean it's of minority interest."
She said she was developing an ambitious "Indocentric" Game of Thrones-style fantasy drama for broadcast on Sky Atlantic.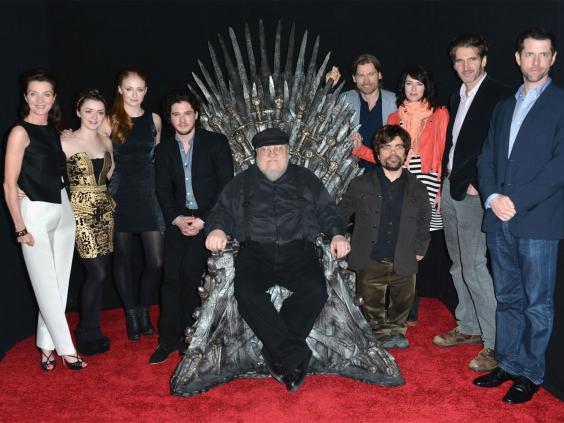 "It is a massive drama series," she said, speaking to The Independent from Jodhpur. "When I say Game of Thrones I mean that it's an epic story set in a long ago time. The story telling and the concept come from an Indocentric philosophy in place of Eurocentric. I'm not making a Bollywood show but it is fantasy –  it's like Game of Thrones!"
Chadha, who was born in Kenya to Sikh Indian parents and raised in Southall, West London, has developed a strong working relationship with Sky, for whom she made the reality series Desi Rascals, which she cited as an example of an Asian show that attracted a "mainstream" audience.
"It is Asian people telling their own stories but it is being watched by a lot of non-Asians," she said. "It's the same as the success of Bend it Like Beckham and [her 2004 feature film] Bride and Prejudice – it's being watched by lots of other people. That's the leap of faith that the stories are beyond culture and race."
Bend It Like Beckham is currently enjoying new life as a critically-acclaimed West End musical, written by Chadha and writing partner Paul Mayeda Berges. She said she had noticed a clear and "wonderful" distinction between of mnthe way the musical has been treated by critics in 2015 and the reception the film was given in 2002.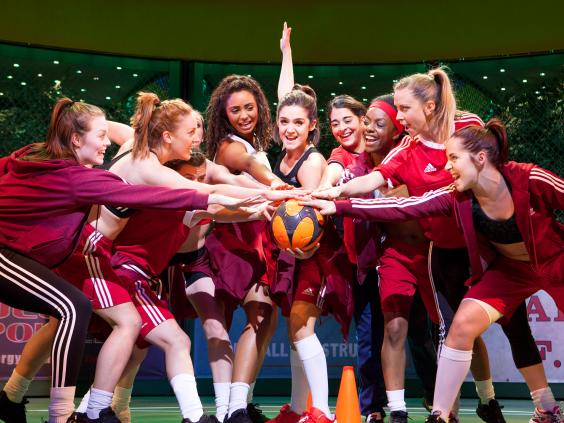 "I was not expecting some of the responses we got and it was heartening because it shows how far we have come from when the film first came out in 2002," she said. "Today it's described by the critics as something to be applauded about all of our society, compared to 'This is a great Asian story about an Asian girl'. Now it is seen as a critical point for us culturally as a nation. It's a very warm story about an Indian family – it's our Fiddler on the Roof, set in west London."
Chadha is "absolutely thrilled" by Viceroy's House, a partition drama which also stars Michael Gambon and many actors of Indian descent, including Om Puri and Manish Dayal. 
She is also working with the BBC on two major drama projects. One of them – a "very brave" project – is a contemporary story set in India, on which she is working with young writer Ayesha Menon. The second is a period piece set in early 20th century Britain.
The director praised actor and comedian Lenny Henry for his recent campaigning on greater diversity in British television. "He's right," she said.
But although she wished there were "others" from Asian backgrounds with similar opportunities to her own, she is hopeful for the future. "I am optimistic that we will get other shows going in a way where we are in the driver's seat of telling those stories from our own sensibilities."
Chadha, 55, recalls her own wonder at watching an Asian love story in the early Channel 4 soap Brookside in 1987 but points out that her experience of Asian life in Britain is "completely different from an 18-year-old girl living in Bradford" today.
The new second series of Desi Rascals on Sky1 has given her greater opportunity to explore the personalities of the "Shahdashian" sisters and the other characters in more detail. "One of the things I want to do with Desi Rascals is go a bit deeper into the characters and their family lives and have a bit more heart and a bit more inter-generational story-telling, so it's not all about young people."
The appearance of reality show characters such as the "brilliant and empathetic" Siddiqui family in Gogglebox and schoolboy Musharaf Asghar, who overcame a speech impediment in the documentary series Educating Yorkshire (both screened by Channel 4), has helped integration in the wider TV industry, she said.
"When I see the credits on TV, I see a lot more Asian names – I just wish we were allowed to tell more stories from our perspective, and that's not always to do with problems and crime."