Ruth Chapman, CEO of matchesfashion.com
If you've attended a fashion show in the past decade, you've seen Ruth Chapman and her bobbed shock of silver hair gleaming on the front row. It's easy to imagine her as a chic Manhattan socialite – an Astor, a Rockefeller, a modern-day equivalent to Capote's Swans. Certainly she seems especially at home during the New York shows, perfectly coiffed and blow-dried, an island of calm amid the fashion week frenzy.
But the calm is just a facade: Chapman heads up matchesfashion.com, a thriving empire with a website and 13 boutiques around London. Behind the stoic smile, her brain is whirring. That's a neat metaphor for the company too – one that employs over 200 people, but still feels like a family business. "Our quirkiness is really important to us," states Chapman emphatically. "We never want to look exclusive, or for people to feel a sense of corporate curation." It's the same for the website, now over 75 per cent of the business (hence this year's name change from plain Matches). It receives 2.5 million visits per month, but doesn't feel like a soulless commercial juggernaut, hitting retail pay dirt without didactically thrusting products in your face.
Much of that is down to Ruth, and her joint CEO Tom Chapman. They're husband and wife, with three grown children – four, if you count matchesfashion.com. They founded the company in 1987, with their first shop in Wimbledon, and married in 1992 – he in Versace, she Antony Price (it was red velvet; "That was the Nineties!" she says). She's continued to support British fashion, buying designers such as Mary Katrantzou, Jonathan Saunders and Christopher Kane with fervour. "It's like everything with us, it wasn't a conscious decision to go really British, it was just that we – and I particularly – found that the most exciting things that we saw were British," Ruth says.
British or not, fashion has always been a fixation. "As soon as I could walk and see, I think I was really strongly aware of what I was wearing, and what women around me were wearing: my mother and my stepmother, who were both fairly glamorous," she says. "The power of clothes was always interesting to me."
Originally, Matches was intended to be "a 'Benetton experience'. But very quickly I started to get involved in the buying – and buying things that were very expensive! And they were the things that sold the fastest." She taps the buying table in their Clapham HQ lightly. "My heart is here – buying is still what I do." But it comes with a caveat. "Be careful what you wish for – I always wanted lots of gorgeous clothes, and now I'm just surrounded by them! I can't escape from them!"
Alexander Fury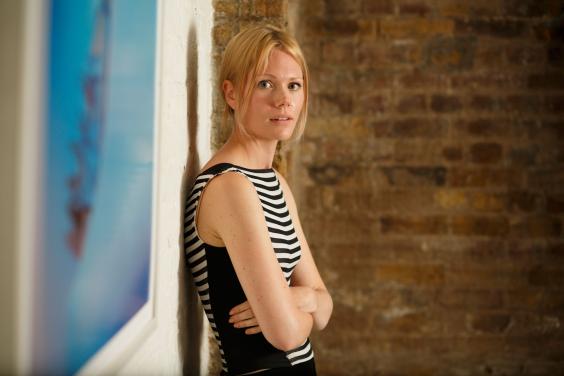 Katie Shillingford, fashion director, AnOther Magazine
As fashion director of the biannual style publication AnOther Magazine and a contributor to sister title Dazed & Confused, Katie Shillingford is responsible for the sort of fashion imagery that takes risks and sets agendas.
As a teenager in the era of fashion dominated by supermodels, Shillingford became "really, really fascinated – obsessed" with them, which led to an interest in designers and their "flamboyant, amazing creations". The lifelong Londoner completed a foundation course at Central Saint Martins but was a bit "scared by fashion". Next she studied graphic design at the Camberwell College of Arts and there met the designer Gareth Pugh: "And that's how everything started," she says, as if reborn. "Gareth was the one that held my hand."
The pair joined a collective called !WOWOW! putting on parties and exhibitions – Shillingford still continues to style Pugh's catwalk shows: "It's such a fluid, easy relationship because we're friends".
Through Pugh she met Nicola Formichetti [then fashion editor of Dazed & Confused]. "Gareth told me Nicola was looking for an assistant so I went to meet him and started the next day."
Working for Dazed & Confused was "being happy to take risks," she says. "You don't care what other people think. You're just trying to be inspiring, energetic and pushing things forward." Traits she believes she inherited from her "very outspoken American" mother.
Shillingford and her husband, the music producer Alex Dromgoole, had their first child in November before Shillingford returned to work four months later. She admits the brevity of her maternity leave was due to fears that she might struggle to get back in to the fashion world if she was out of it for too long. "In some ways it was a good thing to do," she says. "But occasionally I wish I had spent more time with my baby."
Despite working for some of the coolest titles in fashion, Shillingford believes she was "never very cool", but always "liked interesting things". She grew up in Battersea, and her two older sisters took her shopping on the King's Road: "To the Oxfam next to Vivienne Westwood there, the old Boy London shop and smaller, funny shops," she says, lamenting the days when that road was world-renowned rather than another bland high street.
"I was quite a big charity shopper, at school I used to get 'What are you wearing? It's really weird'. I've just always loved things that are a bit different."
Rebecca Gonsalves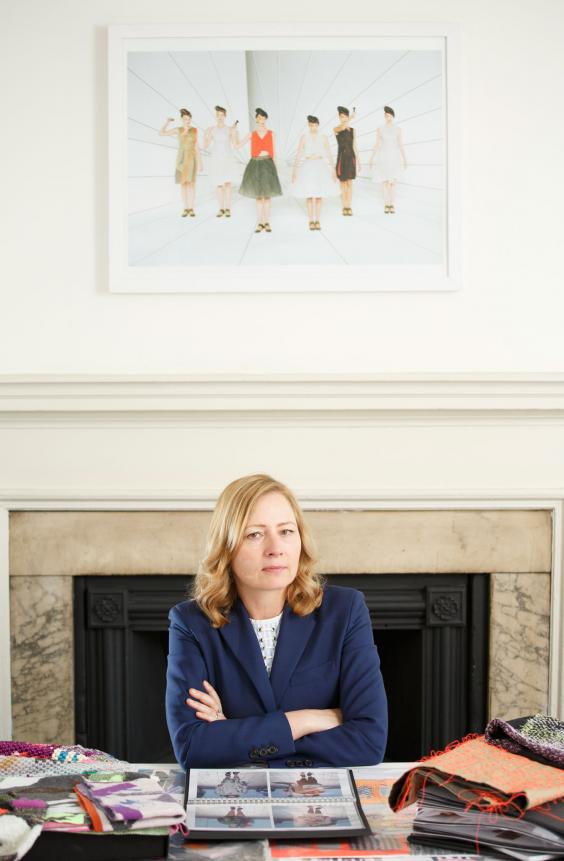 Sarah Mower, critic, advocate
There are many labels to attach to Sarah Mower. The most obvious one is critic – that's what she's famous for as the voice, first of style.com, and latterly americanvogue.com. She's also been dubbed an ambassador for emerging talent, because of her renowned eye. "I can't bear not to know what's next," she admits. She's an MBE, too, and a mother – a label she wears proudly. Most recently she's been titled a 'pillar president' for education by the British Fashion Council. You can easily condense all of that down, though: Sarah Mower is a champion. Her role is to champion fashion. Give her your tired, your poor, your huddled masses – of designers, that is. She'll give them a voice, and a chance.
Sarah Mower is vocally passionate about fashion. She's been in the business for 30 years, but not always as a journalist. Stints at British Vogue and Harper's Bazaar in New York were followed by time at Topshop, where Mower initiated the store's collaboration with young London designers – in this case, Hussein Chalayan – to create high-street collections, despite the reticence of designers to hand over patterns to what was then the mass-market enemy.
"I had to go and persuade the designers to collaborate… they thought they would be raped, copied, ripped-off!" Now, Topshop is a key sponsor of London Fashion Week with their showspace offering a platform for young designers, free of production costs.
Mower reserves a special passion for young London designers: she chairs the British Fashion Council's NEWGEN panel, the body that dishes out money, support and mentorship to new talent. "Everything I've done has always been out of a sense of outrage about the way things were going," says Mower protectively. It's no coincidence that her nickname among the ranks of British designers is Mother Mower.
Being born in Bath to teacher parents – her mother art, her father engineering – gave Mower a neat link both to fashion (a combination of art and engineering at its best) and the importance she places on the British education system. Part of her new role as education 'pillar' is to portion out money to fund students. "I was so lucky to be born in my generation," she says. "We got paid to go to university! There was no question – if you had the brains, you went."
The obvious question then: what makes great fashion? It's simple, for Mower. "Is it coming from you, from your soul? Fashion's emotional."
Alexander Fury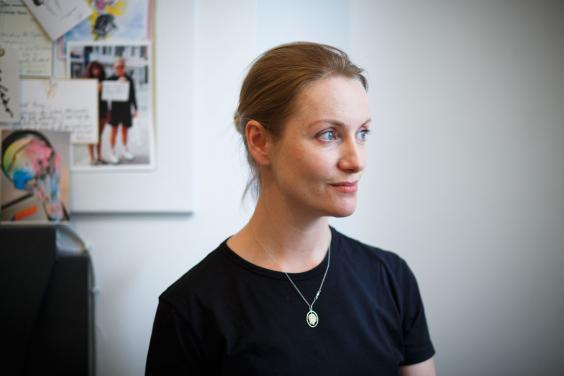 Penny Martin, editor-in-chief The Gentlewoman
Since the launch of The Gentlewoman in 2008, editor-in-chief Penny Martin has created a considered oasis in a densely populated magazine landscape. Her background in academia has helped her reach an intelligent female reader often sidelined by glossier publications.
One of Martin's most celebrated decisions was to put actress Angela Lansbury on the cover for autumn/winter 2012. Did choosing an 86-year-old as the face of an issue seem like a risk? "As soon as I saw that picture I knew we were putting it on the cover, I didn't care what anybody said," she explains. "As an editor you don't want to choose the obvious subjects because then everyone's read about them. I don't think it's safer [to have a more populist cover star]. The one thing that everyone wants to talk to me about is Angela Lansbury."
For Martin, editing the magazine requires intuition and emotion. "It's about personality, warmth. It's how you choose your friends – you don't choose your friends because they're thin," she says of cover stars that may seem unexpected. The reader response and circulation attests that Martin is not the only one who wants something more than the glossies. "If you're saying you're about a broad scope of women, you've got to make sure that you are inclusive," says Martin pragmatically. "We've had a plus-size woman [Adele] on the cover, but readers didn't talk to me about the fact she was plus-size; they talked to me about the fact she had a cigarette in her hand."
After studying history of art and museum studies at university, Martin started a curatorial career, when she realised she was "much more interested in commercial photography than modern art photography. The material wasn't really covered so it was much more exciting to me." This led her to the fashion world. While working on a PhD on fashion magazines and curating an exhibition about a Vogue shoot for the V&A, she received a call from fashion photographer Nick Knight.
He was calling about his new website, SHOWstudio, of which Martin became editor-in-chief. This was in 2001, when the fashion industry was slow to capitalise on new technology. "We were just making it up to be honest, and satisfying a kind of creative greed," says Martin. Given that much of what was created at SHOWstudio has become the prototype for modern fashion content online, her instincts are to be trusted.
After seven years at the site – "an amazing, limitless experience" – Martin became Chair of Fashion Imagery at the London College of Fashion, before Gert Jonkers and Jop van Bennekom, founders of Fantastic Man magazine, asked her to launch a sister title. Her approach has been "more rigorous, researched and more substantial" in a time when print is rushing to emulate the spontaneity of online publications.
Despite how the fashion media is portrayed, "like we're all little Margaret Thatchers scrabbling over each other so we can climb up," Martin thinks that it is an industry where "a lot of women really help each other".
Rebecca Gonsalves
Reuse content