Skype Qik, that video messaging app you probably never used, is being killed off.
The app, a Snapchat-style service which allowed users to send short, temporary video messages, was unveiled in October 2014, around a year and a half ago.
However, since most of its features are already available on the main Skype app, it's being shuttered on 24 March.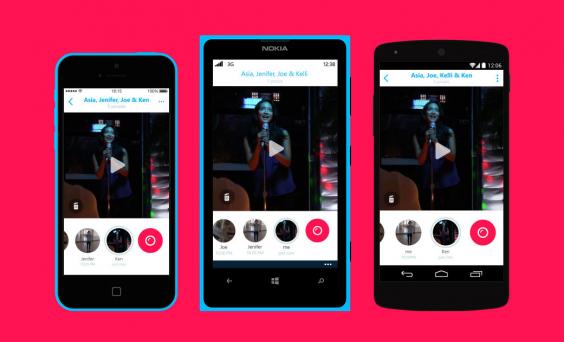 In a statement, Skype said: "We're always hard at work evolving Skype for mobile, and have continued to add new features, such as group video calling."
"Some of the features we've added might look familiar, and for good reason. In 2014, we launched Skype Qik, a mobile video messaging app to help share moments with groups of friends."
"Since then, we have learned that many of you are already doing these things in Skype, and as a result, we migrated some of Qik's most used features into the Skype app you already know and love."
With video messaging and fun filters already available on the main Skype app, Qik is now a bit redundant.
Skype Qik was designed to be a rival to apps like Snapchat, Vine and Facebook Messenger. However, even the Skype brand couldn't attract enough users.
Skype is advising Qik users to save any "special messages" they want to keep before 24 March. After that date, they won't be able to send or receive any more messages.