In a world where larger women are all too often shamed for their bodies, asked prying questions about their health, and not allowed to feel beautiful, a photographer has set out to reclaim the word "fat."
Body positive images by Brazilian photographer Miarana Godoy, 22, feature women posing in their underwear, painted with slogans protesting fat shaming including "My Body My Rules" and "Fat and Healthy".
Other untouched photos show the volunteer models posing topless in front of dramatic graffiti art, including an illustration of artist and feminist icon Frida  Kahlo.
Godoy was inspired to create the picture series named Empoderarte Me, or Empowering Me, by a friend, and put out a call for volunteers to come forward to take part.
She told MailOnline that she asked the women to pose in lingerie as a "form of protest and self-acceptance" because "photographs of fat woman in lingerie are rare."

The photographer went on to explain that she wanted to highlight that being fat doesn't mean a person is unhealthy, and pointed out that thinner people also experience health problems.
"What people see when they think of beautiful is subjective. But I want people to see that every woman is beautiful and sensual independent of her weight," Godoy told Cosmopolitan magazine.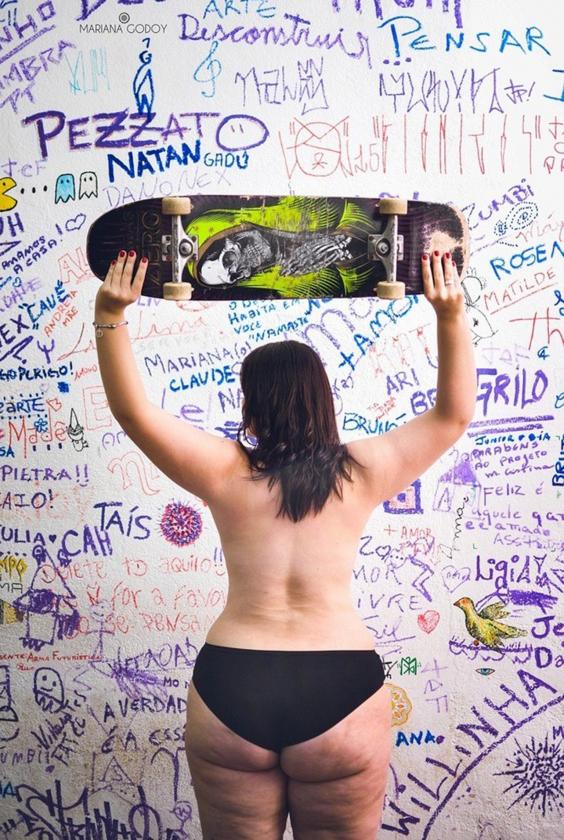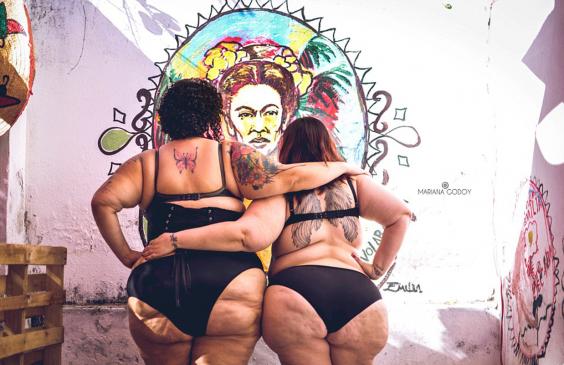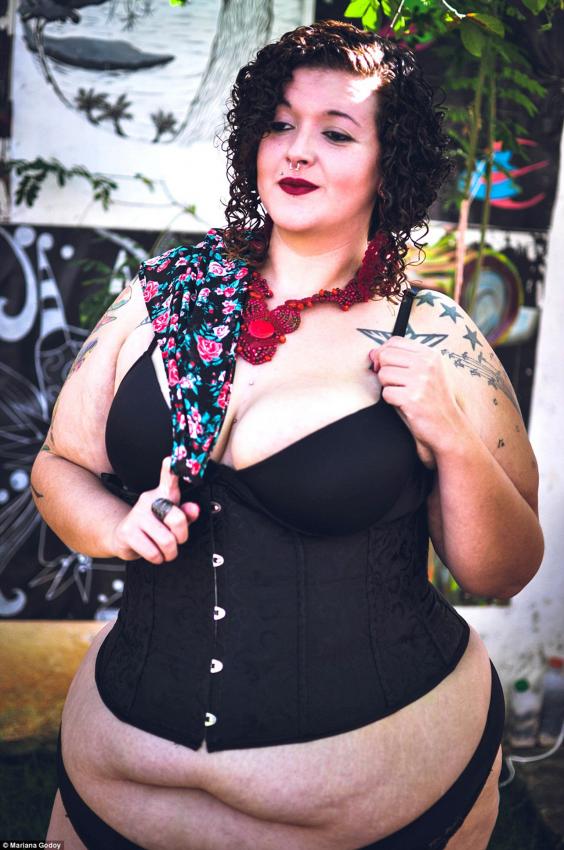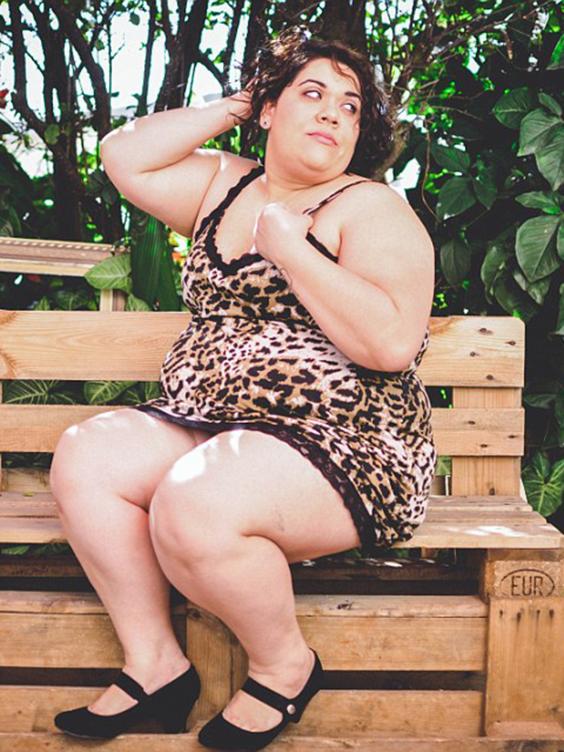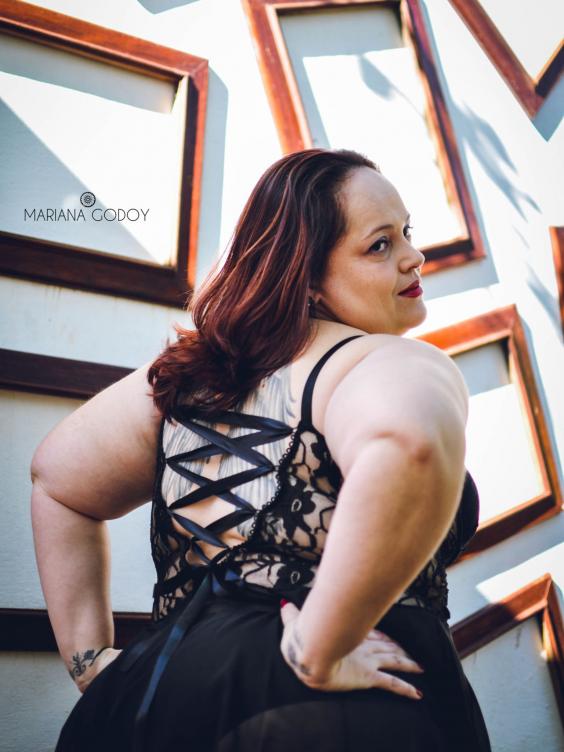 "This is a fight I really want to win," she said.
Her photos have been picked up by international media, and have won support of women who identify with her cause.
One woman wrote on her Facebook group: "I'm fat, and I know how hard it is.
"Every woman has her beauty, be it thin, fat, black or white, and you could explore this beautifully in the photographs."
Another said: "We are all beautiful no matter what form!"
Reuse content