Phil Everly
19 January 1939 –3 January 2014
The main influences on postwar popular music are Elvis Presley and the Beatles, but the Everly Brothers are not far behind. Many tried to emulate their soaring harmonies, which they brought from country music, but they were never bettered. As Phil Everly  said: "We were right at the front for a long time. Everybody told us that rock'n'roll would die but it didn't happen. I haven't had to work at the car-wash."
Philip Seymour Hoffman
23 July 1967 – 2 February 2014
An actor of remarkable insight and versatility, Philip Seymour Hoffman was a stocky bear of a man with determinedly unruly hair who created on screen and stage a gallery of indelible performances. His 23-year career marked him as one of the finest actors of his generation, and he won countless awards, including both an Academy Award and Bafta as best actor for his title role in Capote (2005) plus three more Oscar nominations.
Shirley Temple Black
23 April 1928 – 10 February 2014
America needed Shirley Temple. In the grip of the Depression the dimpled, curly-haired child star sang, danced, sobbed and grinned her way into audiences' hearts. "As long as our country has Shirley Temple, we will be all right," President Roosevelt declared. She was America's top box-office draw from 1935 to 1938, and later forged a second career as a diplomat who was twice an ambassador, once to Czechoslovakia as Communism fell.
Sir Tom Finney
5 April 1922 – 14 February 2014
Tom Finney was a supremely skilful footballer and a perfect gentleman, a gifted, wholesome, universally popular figure who stood for all that was best about his beloved game, both on the field and off it. "The Preston Plumber" spent his entire career with his hometown club, Preston North End, failing narrowly to win any major honours and shunning approaches from the big-city brigade. Few footballers have been more loved.
Bob Crow
13 June 1961 – 11 March 2014
Bob Crow was one of those public figures who seemed to loom larger than his organisation. With his dominant personality, his left-wing politics and his belief in using industrial muscle to obtain a better deal for his members he was the nearest the modern trade union movement had to a celebrity, even if the Rail, Maritime and Transport Union that he led from 2001 until his sudden death was barely a 20th the size of the biggest unions.
Tony Benn
3 April 1925 – 14 March 2014
Tony Benn entered the Commons in  1950 as its youngest MP, aged 25, and  bowed out in 2001, making him the  longest-serving MP in the history of the Labour Party. And no British politician ever produced so many and such copious volumes of diaries – eight of them, a unique historical record, more balanced than  Richard Crossman's, more accurate than Barbara Castle's. In 80 years, he hardly squandered a minute on trivialities.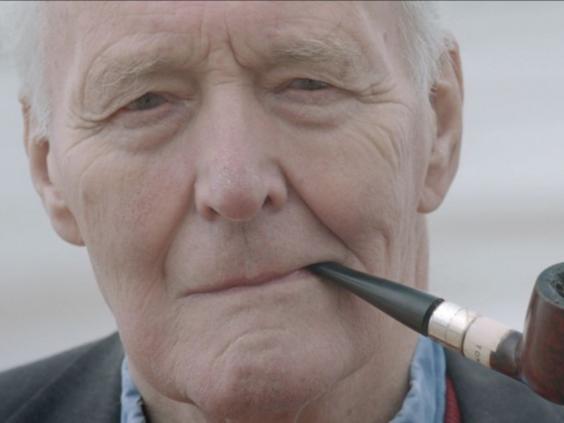 Clarissa Dickson Wright
24 June 1947 – 15 March 2014
A former barrister who gave up practising as a result of her alcoholism, Clarissa Dickson Wright became, with Jennifer Paterson, half of the Two Fat Ladies, a pair of cooks teamed up for a TV series in which they travelled Britain, Paterson on a motorcycle with Dickson Wright in the double-width sidecar. Known to film crews as "Krakatoa", she was the outspoken half. She later became a fervent supporter of the Countryside Alliance.
L'Wren Scott
28 April 1964 – 17 March 2014
L'Wren Scott was a fashion designer and art collector whose client list included Angelina Jolie, Nicole Kidman and Naomi Campbell. Anna Wintour described her as "a total perfectionist". She was the partner of the Rolling Stones frontman Mick Jagger, who she met in 2001 at a photoshoot. The pair were first seen in public at the 2005 Golden Globes awards ceremony, where Jagger thanked the 6ft 3in Scott "for not wearing heels".
Mickey Rooney
23 September 1920 – 6 April 2014
During Hollywood's golden years, pint-sized Mickey Rooney was a dynamo who could sing, dance, play drums and piano, clown or move viewers to tears, playing a stage-struck youngster putting on a show with Judy Garland or a wayward lad being reformed by a kindly priest. But his later career fluctuated wildly, matched by an extravagant lifestyle which included eight marriages.
Peaches Geldof
13 March 1989 – 7 April 2014
Peaches Geldof was a writer and broadcaster who had been propelled into the world of celebrity early in life. As a daughter of Bob Geldof and Paula Yates, she had enjoyed the benefits of wealth and fame, but had also experienced personal tragedies, with the death of her mother and of her mother's partner Michael Hutchence, who died in 1997.
Richard Hoggart
24 September 1918 – 10 April 2014
Richard Hoggart was a remarkable analyst and historian of his country's culture, and a principled, intelligent and effective public administrator, adviser-bureaucrat and maker of civic institutions. His great book The Uses of Literacy made possible a new discipline, cultural studies, which broke away from the canonical authority of the old humanities and allowed its students to grasp and judge the everyday meanings of domestic lives – and the stories and precepts they taught about how to live well and do right.
Sue Townsend
2 April 1946 – 10 April 2014
In The Secret Diary of Adrian Mole, aged 13¾, Sue Townsend portrayed middle-class, suburban family life in the Thatcher era through Mole's already world-weary eyes. With its first sequel, The Growing Pains of Adrian Mole, it made her the 1980s' best-selling British author. She became blind in 2001 through diabetes and had a stroke in 2012, but continued writing till the end of her life.
Gabriel Garcia Marquez
6 March 1927 – 17 April 2014
Gabriel Garcia Marquez was one of the extraordinary literary phenomena of the 20th century. Born in a small town in provincial Colombia, where most people could barely read, he won the Nobel Prize for Literature in 1982 and was the most influential and most widely read writer in Spanish of our era; many believe that he was the greatest Hispanic novelist since Cervantes.
Bob Hoskins
26 October 1942 –29 April 2014
A rough but gleaming diamond, Bob Hoskins conveyed the growl and poetry of the London streets in a 40-year career that started by accident, when he accompanied an actor friend to an audition. His two defining film roles were the old-school gangster Harold Shand in The Long Good Friday, and the rueful, innocent ex-con beguiled by a prostitute with whom he has fallen in love in Mona Lisa, for which he won a Golden Globe and a Best Actor award at Cannes.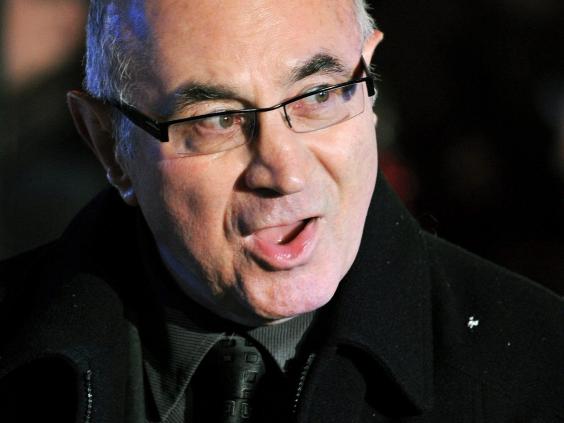 Maya Angelou
4 April 1928 – 28 May 2014
Dr Maya Angelou (her preferred title) wrote six memoirs about her life up to the age of 40, the most celebrated of which was I Know Why the Caged Bird Sings. She was also a poet, novelist, dramatist, dancer, actor, film-maker and Civil Rights activist, and a performer of great presence, winning three Grammys for spoken word albums. Some critics found her memoirs self-absorbed, even for memoirs, but no one can deny her massive cultural and literary significance.
Rik Mayall
7 March 1958 – 9 June 2014
When The Young Ones hit British TV screens in 1982 its anarchic slapstick rode the wave of alternative comedy that had crashed on to the shores of British popular culture and helped wash away the comedic old guard. As Rick, the aspiring radical poet whose mouthy bravado failed to conceal a wimpy suburban Cliff Richard fan, Rik Mayall was in the vanguard of the comedy revolution. He went on to appear in other hit sitcoms including Blackadder, The New Statesman and Bottom.
Nadine Gordimer
20 November 1923 – 13 July 2014
Nadine Gordimer won the 1991 Nobel Prize for Literature for morally complex novels that explored the human cost of apartheid, interweaving personal and public passions. A white South African who hated apartheid, she helped Nelson Mandela edit his "I am prepared to die" speech and played a political role in her country's troubled history.
Dora Bryan
7 February 1924 – 23 July 2014
Dora Bryan was one of Britain's most admired and loved entertainers. Her timing and versatility were phenomenal, honed by long experience in rep and provincial theatre. Her finest screen role was as the salty mother in A Taste of Honey (1961), but in the 1950s she made nearly 40 films. "Tarts and barmaids! I just took whatever came along," she said. "That's been my motto always – do everything you can, don't get choosy!"
Robin Williams
21 July 1951 – 11 August 2014
Robin Williams was one of the greatest comic actors of his generation. On television, in Mork and Mindy, and as the star of films such as Good Morning, Vietnam, Mrs Doubtfire and Good Will Hunting, for which he won an Oscar, he brought his special brand of zany comic acting to delighted audiences. "Comedy is acting out optimism," he once said, with the infectious goofy grin and twinkling eyes that were his trademark – but he had been struggling with depression and had been a patient at an addiction centre.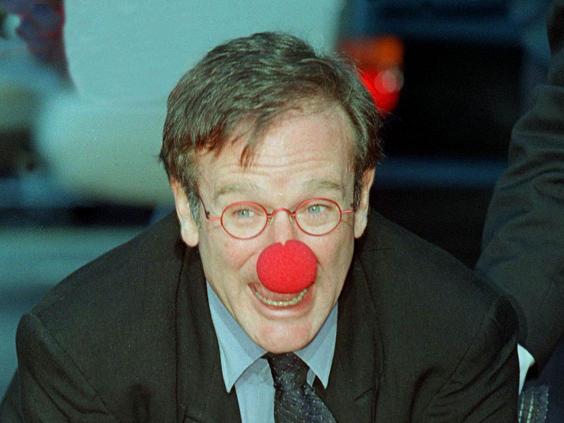 Lauren Bacall
16 September 1924 – 12 August 2014
One of cinema's greatest sirens, Lauren Bacall will be forever remembered as  the sultry young actress who made a  startling impact with her first film, To Have and Have Not, and her opening line, the provocative "Anyone got a match?" She was a new type of screen heroine, on equal terms with tough-guy Humphrey Bogart, and the sparring of the pair had audiences enthralled. She tried to achieve recognition as an actress rather than Bogart's widow, but had recently confessed that she knew it could never happen.
James Alexander Gordon
10 February 1936 – 18 August 2014
James Alexander Gordon was the radio presenter who with such distinctive timbre and intonation brought the classified football results to listeners on BBC Radio 2 and Radio 5 Live for 40 years. Management was initially unsure about his innovative presenting style with its up-and-down intonation, but fan letters made it clear that he should stay. He was popular with pools players, who appreciated the additional confirmation of the result.
Lord Attenborough
29 August 1923 – 24 August 2014
Richard Attenborough was one of the prime figures in British cinema in the last half of the 20th century, acclaimed as actor and director, and a champion of the British film industry and liberal causes. As an actor he was underrated, partly due to his typecasting as callow or cowardly in his early films, and as a director he may be overrated – though he often chose brave projects, like Gandhi, that required yeoman logistic capabilities.
Joan Rivers
8 June 1933 – 4 September 2014
Joan Rivers was a force of nature who spoke her mind with a glorious disregard for taste or diplomacy, gleefully pricking the pomposity of celebrity and lampooning the lunacy of Tinseltown. The public could be less forgiving when she hit out at weightier subjects. Jokes about 9/11, the Holocaust and Gaza made America angry, but Rivers rarely made excuses. "Comedy is just to make people laugh," was her philosophy. "Life is very tough, and if you can tell a joke to make it easier and funnier, do it, that's all."
Lord Bannside
6 April 1926 – 12 September 2014
The Reverend Ian Paisley, Lord Bannside  of Antrim, had a lengthy career full of  discord and division which spanned the course of the Troubles. And yet in his  astonishing final phase he became a  peacemaker, turning a somersault which landed him in government with one of  his lifelong enemies, one-time IRA  commander Martin McGuinness. His  late openness to reconciliation will be remembered; but his long-standing  reputation for bigotry, intolerance and trouble-making will not soon be forgotten.
Sir Donald Sinden
9 October 1923 – 11 September 2014
There was something of an earlier era about Sir Donald Sinden, a whiff of gaslight and greasepaint: he was one of the few later-20th century actors at home in the forgotten genre of romantic melodrama. But as well as developing into one of the great farceurs of the British stage he had major successes in several classic tragic roles and a profitable period in Fifties and Sixties British cinema, as well as a diverse television career.
Lynda Bellingham
31 May 1948 – 19 October 2014
Between 1983 and 1999 Lynda Bellingham's appearances in an award-winning series of television advertisements for Oxo (for which she was chosen out of 1,500 hopefuls, and which saw sales of the product rocket) made her the most famous mum in Britain. Despite typecasting that allowed her fewer chances than she deserved to shine as an actress, the nation took her to their hearts.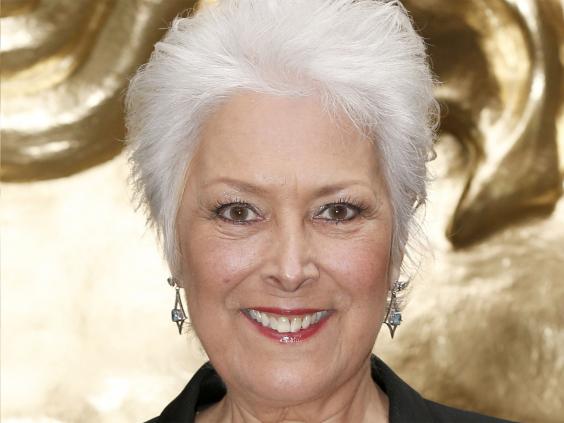 Jack Bruce
19 May 1943 – 25 October 2014
Blessed with the nimble fingers of a  conjuror, Jack Bruce was probably the  greatest bass player of the 20th century.  He was one third of Cream, his melodic  riffs making him not just the first virtuoso  of the electric bass but the figure who moved it from being a beating heart to a voice in its own right. Paul McCartney was one of the first British musicians to give the bass a melodic role, but in Bruce's hands it became a lead instrument.
Baroness James
3 August 1920 – 27 November 2014
Baroness James, better known as PD James, whose crime novels crossed over into mainstream fiction, "scribbled" at weekends and early on weekday mornings as she rose up the ranks of the NHS and then the Civil Service. She created a protagonist, Adam Dalgliesh, a poet and intellectual as well as a detective, who straddled the line between modern police procedural and classic detective fiction. "Crime fiction," she said, "affirms the intelligibility of the universe; the moral norm; the sanctity of life".
Jeremy Thorpe
29 April 1929 – 4 December 2014
As the son and grandson of Tory MPs it must have been tempting for Jeremy Thorpe to secure a safe seat. But he set out to revive the Liberal Party, and succeeded. Elected leader in 1966, he insisted on the need for Britain to join the EC and was one of the first politicians to speak often about environmental problems. But his career came to an end after his trial for conspiracy to murder Norman Scott, even though he was acquitted.
Joe Cocker
20 May 1944 – 22 December 2014
Joe Cocker's stage mannerisms were much parodied, but his powerful, gravelly tones remained unequalled throughout a career that spanned five decades. He triumphed at Woodstock in 1969 with his version of the Beatles' "With a Little Help from My Friends". "We did a whole reinvention of it," he said. "Even Paul McCartney thought it was the best version around."
Reuse content