Lenny Henry has criticised the BBC's new plans to improve ethnic diversity in the British creative industries through development, rather than opportunity.
The comedian inferred that top Black, Asian and Minority Ethnic (BAME) actors like Idris Elba and Chiwetel Ejiofor didn't need better education or training to be successful. "What they needed was a break," he said.
Henry made the comments after an hour-long Q&A session at parliament with members of the Culture, Media and Sport committee, in which he gave evidence about the BBC as part of their inquiry into the future of the broadcaster.
In April this year, Henry launched a campaign, the 'Henry Plan', to encourage UK TV channels to have ring-fenced funding for BAME productions and programmes.
Last week, the BBC announced its own plans to increase the number of BAME people on air by more than 40 per cent over the next three years, as well as doubling the number of BAME senior managers employed at the corporation by 2020.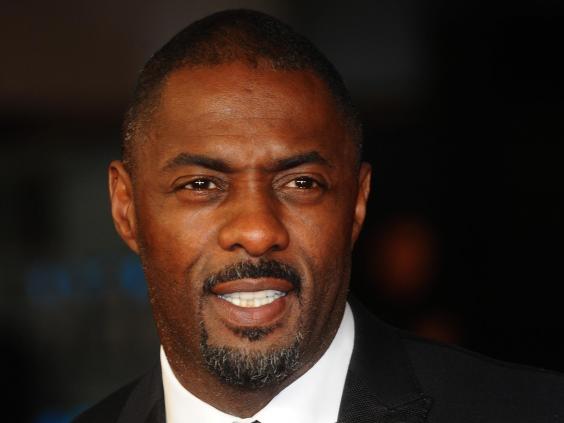 The BBC director general, Tony Hall, unveiled a number of different measures, including a £2.1m ringfenced development fund to fast-track BAME talent, at a press launch on the set of Eastenders last week.
"The BBC gets much right on diversity, but the simple fact is that we need to do more," he said.
Ironically, Eastenders was the very soap the acting chairperson of the BBC Trust, Diane Coyle, who is currently in the running to replace Lord Patten, declared "almost twice as white" as the real East End of London.
Conservative MP Tracey Crouch asked Henry and fellow witness Patrick Younge, the BBC's most senior black executive, whether they agreed with Coyle's assertion that Eastenders was "too white". Henry said that he felt Eastenders was "the best of the soaps" in terms of BAME representation.
John Whittingdale, another Conservative MP, questioned whether there were two problems under discussion – the lack of BAME people in creative industries, or the lack of programmes for BAME audiences.
"The two problems are linked," Younge said. "There are lots of aspects of the black experience that commissioning editors would not understand, They would not get jokes in the scripts."
Whittingdale went on to ask whether the stage adaptation of radio show Rudy's Rare Records, which Henry stars in, was aimed purely at black audiences.
Lenny Henry giving evidence to Culture committee on diversity in broadcasting. All MPs and all journalists present are white

Jason Beattie (@JBeattieMirror) June 24, 2014
Henry said that the show, which is about three generations of Jamaican men, works just as well for black and white audiences. 
"There is more than one story to be told in this wonderful country. These stories should be told."
Furthermore, he asked how many BBC shows he felt would meet the Henry Plan targets.
Witness Marcus Ryder, a BBC executive and the Chair of the RTS Diversity Group, said that as the BBC employs only about 10 per cent of BAME staff in production, it is likely that very few programmes would meet the criteria.
"There is a reason why Casualty is now in Cardiff," Younge added. "It's because the BBC had a target to hit for production in Wales."
The session comes days after Henry, who has presented and starred in several BBC shows since the start of his career, used the London 2012 Olympics as an example of what it could be like for society if more BAME people were represented by the film and TV industries.
"We could have that feel-good feeling everyday if we thought more diversely," he said.
On the BBC's £2.1million pledge to improve BAME representation, he added: "It's a really good step, it's very positive but there's more work to do."
A spokesperson for the BBC has since addressed Henry's claims that the new schemes do not go far enough.
"Last week we set out far reaching plans that we believe will make a tangible difference - we will work hard to deliver them and of course reserve the option of going further if we fall short, but people should judge us on our progress over the coming months and years before concluding the need for even more measures," they told The Independent.