Lynda Bellingham has died.
The Loose Women presenter passed away on Sunday "in her husband's arms", according to her agent Sue Latimer.
Bellingham revealed last month that she planned to end her chemotherapy for colon cancer, which she has been battling since July 2013.
"Lynda died peacefully in her husband's arms yesterday at a London hospital," a statement read.
"Her family would like to thank the nurses and staff for their tremendous care and support.
"Actor, writer and presenter - to the end Lynda was a consummate professional."
She was expecting to live until January 2015, and had planned to spend one last Christmas with her family.
Bellingham had just recorded her final Loose Women appearance on 8 October.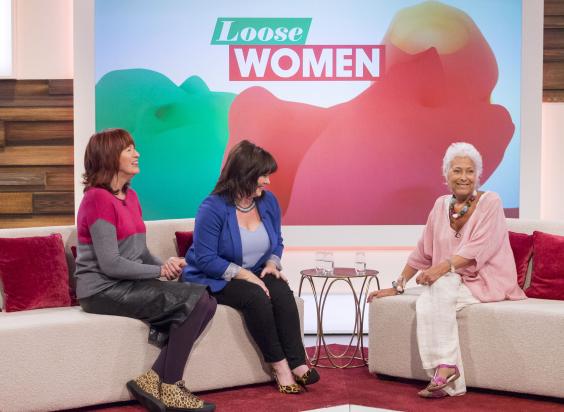 Asked by Coleen Nolan how she'd best like to be remembered, she said: "Just an honest person."
"We've been through this as Loose Women - you can't do Loose Women unless you're honest," she continued.
"You can't hide anything, it really is honest when we answer questions.
"Trust is a huge thing. Not just as an actor, not just as a lover, not just as a wife, that trust thing. Just to say 'you could trust her'.
At one point, Bellingham reached out to comfort Nolan, telling her: "Please don't cry... it will be fine!"
The show, set to be broadcast on Wednesday, ended with the audience giving her a standing ovation, according to the Daily Mail.
The actress, 66, who is best known for playing the mother in the Oxo TV adverts, wrote in her newly published autobiography, serialised in the Mail on Sunday, that she would stop taking chemotherapy in November after the cancer spread to her lungs and liver.
In excerpts printed in the paper, she wrote: "August 13, 2014. Yesterday was the glorious 12th - a day for us to remember because it is also the day I decided when I will die. I am very dramatic, aren't I?
Lynda Bellingham: Life in pictures
Lynda Bellingham: Life in pictures
1/15 Lynda Bellingham

Lynda Bellingham poses holding her medal after being invested as an Officer of the Order of the British Empire (OBE) during a ceremony at Buckingham Palace in central London on 14 March 2014

2/15 Lynda Bellingham

Lynda Bellingham with (left to right) sons Michael and Robert, husband Michael and step-son Bradley arrive at Buckingham Palace in central London for an Investiture Ceremony where she received an OBE (Officer of the Order of the British Empire) on 14 March 2014 in London

3/15 Lynda Bellingham

Lynda Bellingham and Michael Pattemore attend the BAFTA Television Craft Awards at The Brewery on 27 April 2014 in London

4/15 Lynda Bellingham

Lynda Bellingham attends The Laurence Olivier Awards at the Royal Opera House on 28 April 2013 in London

5/15 Lynda Bellingham

(L-R) Carol McGiffin, Lynda Bellingham, Denise Welch, Kate Thornton, Leslie Garrett and Andrea McLean on 20 January 2010

6/15 Lynda Bellingham

Lynda Bellingham and her dance partner Darren Bennett on 2009 Strictly Come Dancing

7/15 Lynda Bellingham

(L-R) Amy Lame, Diana Moran, Ruth Lorenzo, Laila Morse and Lynda Bellingham launch the 'If I can do it...' Cancer Research Race for Life campaign on 2 March 2009 in London

8/15 Lynda Bellingham

'Loose Women' Presenters (L-R) Sherrie Hewson, Coleen Nolan, Carol McGriffin, Jackie Brambles, Lynda Bellingham and Jane McDonld arrive for the TV Quick & TV Choice awards at the Dorchester Hotel on 3 September 2007 in London

9/15 Lynda Bellingham

Britain's Queen Elizabeth II chats to guests at the ITV 50th Anniversary celebration, including (R - L) Nicholas Parsons, Lynda Bellingham and Harry Hill on 13 October 2005 in London

10/15 Lynda Bellingham

(L to R) Actors Dame Diana Rigg, Robert Bathurst, Zoe Wanamaker, Stephen Fry, Jane Asher and Lynda Bellingham attend the Stars Shine For Autism Christmas Concert on 2 December 2003 in London

11/15 Lynda Bellingham

Nickolas Grace and Lynda Bellingham on 24 February 1999

12/15 Lynda Bellingham

Lynda Bellingham with her sons in 1991

13/15 Lynda Bellingham

A scene during rehearsal for an Oxo TV advertisment which was screened in 1987, with Lynda Bellingham and her on-screen husband, Michael Redfern

14/15 Lynda Bellingham

Film producer Greg Smith (left) with his bride actress Lynda Bellingham after their marriage, accompanied by the best man actor Robin Askwith, on 7 November 1975

15/15 Lynda Bellingham

Actress Lynda Bellingham on 4 October 1972
"I know it is not ultimately my decision, but it is my last vestige of control to sit in front of the oncologist and say when I would like to stop having chemo and let the natural way do its thing.
"I sat down with Michael and Professor Stebbing and announced: 'The time has come to cease and desist. I would love to make one more Christmas, if possible, but I want to stop taking chemo around November in order to pass away by the end of January'."
Speaking about how he was going to cope after Bellingham's death, her husband Michael Pattemore told Your magazine last month: "The past 10 years with Lynda have been the best of my life.
"She's so funny when she's telling her jokes and so genuinely kind, not to mention so talented.
"And she's probably one of the most loving mothers I've ever seen.
"I am the most positive-thinking guy in the world.
"Unfortunately it doesn't matter how positive I am on this one, the Good Lord is going to take her.
"End of. It's scary and it's going to create the biggest hole in my life.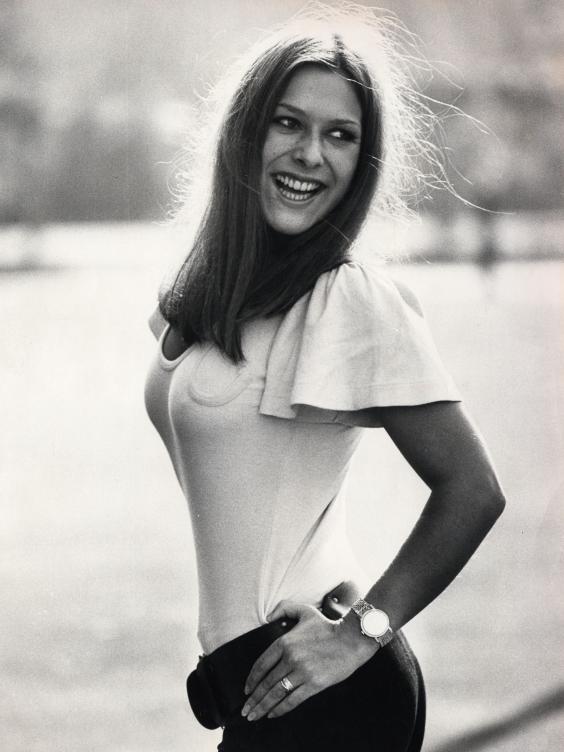 "I just don't know what the next few weeks will bring or how I'm going to cope.
"The only thing that's giving me comfort is that Lynda is very much at peace with everything – we've managed to sort everything out.
"I just pray to God she gets to see Christmas Day again. It's what she wants."
Reuse content