It bore few of the hallmarks of the ruthless professionalism the Adams crime family are notorious for. The attack, in broad daylight on a busy London residential street, took place on a Sunday morning three days before Christmas.
The driver of a Black BMW was stopped at a junction, a short distance from Smithfield meat market in central London and shot in the chest. The victim, shouting for help, crawled to the nearby pavement.
The driver, a 51-year-old man, was taken to an east London hospital where he was treated for his life-threatening injuries for over a month. Witnesses described seeing a man and a woman running from the scene. Nearly a year and a half later Scotland Yard revealed they were anxious to talk to a key figure in one of the UK's leading crime families about the shooting.
Detectives said they wanted to talk to Patrick "Patsy" Adams and his wife Constance in connection with the incident. In an unusual step, detectives issued images of Adams, 59, and his 54-year-old wife.
They say the couple were suspected of leaving Britain immediately after the shooting. European Arrest Warrants have been obtained for the pair and detectives said the couple were suspected of being in Holland or Spain.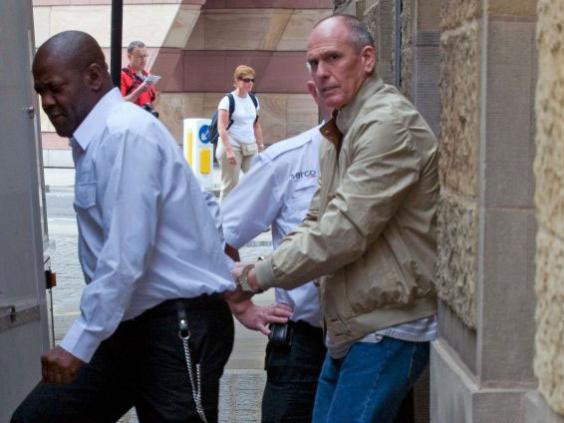 Detective Inspector Glenn Butler, of the Metropolitan Police's Trident and Area Crime Command, said: "It is believed that Patrick Adams and his wife, Constance, fled the country soon after the shooting. It is possible that they are living in Holland or Spain. I am appealing for anyone with information about where the Adams are living to contact us as a matter of urgency."
Stressing any information would be treated in confidence, he said: "They need to be interviewed by police."
Patrick Adams, a career criminal with several convictions including armed robbery, is said to be a vital part of the Adams organisation, nicknamed the A team.
Together with his elder brother Terry and younger brother Tommy, the family graduated from armed robberies to drug smuggling.  During the 1980s they helped to flood London with high-grade cocaine and became leading suppliers to clubbers of the dance drug ecstasy, which they smuggled from the United States and Holland. Rivals were displaced with extreme violence.
In one incident, a running gun battle raged through the streets of Islington, north London as the family settled scores with another local crime family.
One former detective who investigated the Adams gang says the rewards of the drug business enabled them to extend their reach into everything from nightclubs, pubs, horse-racing scams, ticket touting, money laundering and property deals. Officers who have probed their finances found links to the US, across Europe and Eastern Europe.
Patrick had a reputation for ruthless violence. The Adams family are officially linked to more than 25 murders.
They are suspected of involvement in several high-profile acts of violence including the attempted murder of the gangster "Mad" Frankie Fraser outside a nightclub in Clerkenwell in 1991.
Gilbert Wynter, once a close associate of Patrick Adams, was tried in 1994 for the murder of Claude Moseley, a former athletics champion, with a samurai sword. Wynter was acquitted but vanished four years later – and was thought to have been killed for getting out of control.
Suspected of being on his way to murder a businessman, Patrick Adams was once arrested by police in a car with a gun, ammunition and body armour but was acquitted after detectives suspected the jury had been tampered with.
Last year, the Adams family was linked to the property tycoon Scot Young who died after falling from his London flat and was impaled on railings below. Young's ex-wife, locked in an acrimonious divorce battle, told police she suspected her husband was an associate of the clan.
Last year Scotland Yard launched what police described as the biggest operation against the gang yet. More than 200 officers raided 22 addresses across London, including the home of the eldest brother Terrence and their younger brother Tommy Adams.
Reuse content