Tory MP Jacob Rees-Mogg has said "Ukip are the natural allies of the Conservatives" during a political "blind date" with Green Party leader Natalie Bennett.
He made the comment while ruling out a coalition between their two parties because their economic policies were too different.
"The Greens are the natural allies of the Labour party, in the way that Ukip are the natural allies of the Conservatives: the Greens are essentially part of the broadly left vote and Ukip part of the broadly Conservative vote," Mr Rees-Mogg told The Guardian.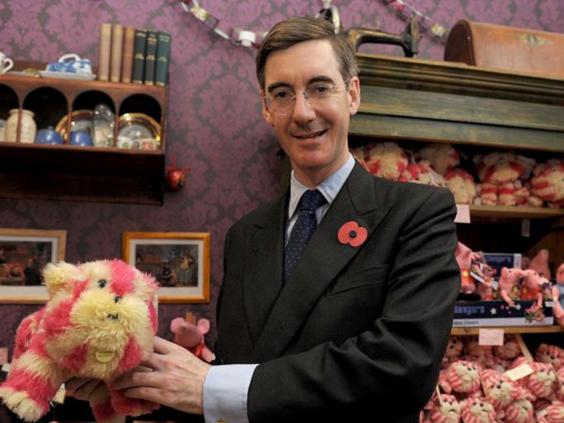 The newspaper brought him and Ms Bennett together along with four other political pairs from opposing parties as part of a series of "blind dates".
Their encounter appeared to be extremely cordial, with Ms Bennett describing the Eurosceptic North East Somerset MP as "a very urbane, pleasant individual on a personal level," adding: "I'm sure he means well."
That did not, however, stop her giving him a mere five out of 10.
Mr Rees-Mogg was rather more complimentary towards the Green Party leader, who took to the stage alongside Prime Minister David Cameron in the seven-way election debate.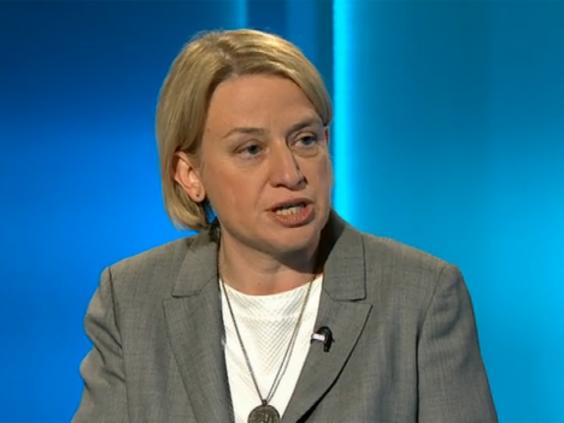 He gave her full marks and described her as a "very capable", "highly intelligent person" who makes a "formidable political opponent".
As the general election nears and polls continue to show the possibility of another hung parliament, the different coalition combinations have been much discussed.
Conservative Party chairman Grant Shapps appeared to rule out an alliance with Ukip in January, saying: "We are not going to do pacts and deals with Ukip."
But Mr Cameron did not sound so decisive while being questioned by Andrew Marr just weeks before, refusing to comment on who his party would or would not be prepared to join with the Eurosceptic party.
In pictures: The rise of Ukip
In pictures: The rise of Ukip
1/8 1993: Alan Sked forms Ukip

History professor Alan Sked had been active in anti-EU politics for a while beore he founded Ukip in 1993. He resigned from the party after the 1997 election, concerned that it was attracting far-right members, and has been critical of Ukip since. Picture: Reuters

Reuters

2/8 2005: Kilroy defects

Former TV presenter Robert Kilroy-Silk founded Veritas in 2005, after a failed bid to become leader, and took many of Ukip's elected members with him. But the party slowly lost its popularity and didn't put forward any candidates in the last election. Picture: REUTERS/Kieran Doherty REUTERS KD/RUS

3/8 2010: Farage becomes leader, again

Farage had led Ukip from 2006 until 2009, when he stood down to fight against the Speaker, John Bercow, for his Buckingham seat. He failed to win the election and returned to lead the party in November 2010. Picture: REUTERS/Kieran Doherty

REUTERS/Kieran Doherty

4/8 2010: Ukip fights for election

Nigel Farage was injured in a plane crash on polling day in the 2010 general election, but his party increased its success in the votes. It fielded 572 candidates and took 3.1% of the vote, though failed to win any seats. REUTERS/Darren Staples

REUTERS/Darren Staples

5/8 2013: Eastleigh gains

Ukip's candidate Diane James got the highest ever number of votes for any candidate from the party, but was beaten by the Liberal Democrats. The surge in support gave Ukip confidence ahead of local and European elections later in the year. Picture: Reuters

6/8 2013: Bloom kicked out

Godfrey Bloom, who served as an Ukip MEP from 2004 to 2014, had the whip withdrawn in 2013 after sexist comments and an attack on a journalist. He sat as an independent MEP until 2014, when he ended his term in office. Picture: REUTERS/Luke MacGregor

7/8 2014: European election success

Ukip got a higher proportion of the vote than any other party in 2014's European elections, adding 11 new MEPs and taking its total to 24. REUTERS/Luke MacGregor

8/8 2014: Carswell defects

Douglas Carswell defected from Ukip at the end of August, and was followed by Mark Reckless at the end of September, who resigned from the Tories amid rumours of many more defections to come. Picture: REUTERS/Toby Melville
Nigel Farage, meanwhile, has said that Ukip would prop up a minority Tory government if it agreed to a "full, free and fair referendum on our continued membership of the European Union".
The Independent has got together with May2015.com to produce a poll of polls that produces the most up-to-date data in as close to real time as possible.
Click the buttons below to explore how the main parties' fortunes have changed:
All data, polls and graphics are courtesy of May2015.com. Click through for daily analysis, in-depth features and all the data you need. (All historical data used is provided by UK Polling Report)
Reuse content