We now know who will contest the Labour leadership election after the window for winning the required 35 nominations slammed shut at midday today.
Jeremy Corbyn scraped over the line after gaining his 35th nomination with "two minutes to spare", joining Andy Burnham, Yvette Cooper and Liz Kendall in the three month election process.
Each Labour party member and affiliated member will be given an equal say in the new One Member, One Vote system that Ed Miliband brought in after reforming the election rules to reduce the power of the trade unions.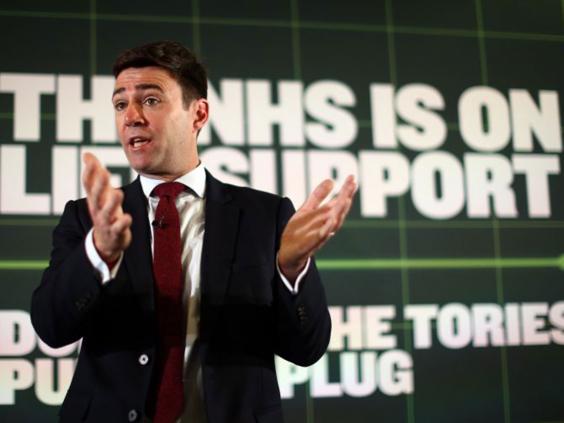 They are the four who survived the five-week battle to convince at least 15 per cent of their fellow Labour MPs to back them.
Others weren't so lucky – Mary Creagh withdrew her bid on Friday after realising she would fail to win the required nominations, while Chuka Ummuna withdrew from the race just three days after launching his campaign. And Tristram Hunt, widely tipped as a future leader, decided against running after concluding he would also fail to win the necessary support from his colleagues.
The next phase of the contest will be gruelling, as they enter into debates full of hard-truths and inevitable personal attacks, while the media scrutiny into their private lives is likely to intensify.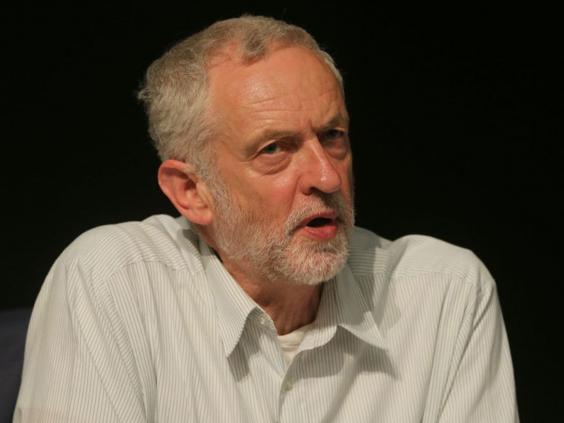 But it will be nothing compared to what the eventual winner will face in the 2020 election campaign as they try to convince an electorate that overwhelmingly rejected Mr Miliband in 2010 to pick them as Prime Minister and put Labour back in government.
This two-pronged challenge is what each of the four remaining candidates face.
Andy Burnham
Andy Burnham is the current front-runner to win the leadership election, but the fact that the Conservative party leadership hopes he wins shows the task that awaits if he is Mr Miliband's successor.
He will be pleased Mr Corbyn is on the ballot as this allows him to brush off the 'left-wing' tag that Ms Cooper and Ms Kendall will be keen to exploit. And the alternative vote election system – whereby members and affiliated members rank the candidates in order of preference – means he will pick up Mr Corbyn's second-preference votes if he finishes in last place, as is expected.
He will have to find a way of distancing himself from both the last five years under Mr Miliband  - when he played a key role as shadow health secretary and was prominent in communicating a pro-interventionist, anti-business approach – and also the Blair and Brown years, during which he served in the Cabinet.
He has already come unstuck trying to navigate a way to victory, with his former campaign manager criticising him for having "created" a fake left-wing persona in his bid to win the leadership contest. Mr Burnham also faces questions over his choice of campaign staff, having hired lobbyists with connections to major pharmaceutical companies and private healthcare providers.
Of the four remaining candidates, Mr Burnham is the figure most closely-associated with the party's past. And having finished fourth in the 2010 leadership contest behind the Miliband brothers and Ed Balls, many in the party will be eager for not only a fresh approach but also a fresh figure-head. And if not, then he will have a tough task convincing the much wider voter-base at the 2020 election that he offers that fresh approach.
Yvette Cooper
Yvette Cooper will face the same battle in convincing voters she offers a sufficient break with the past, having also served in Gordon Brown's Cabinet and she played a key role in Mr Miliband's team as shadow home secretary.
She has been clear in her criticism of where Labour went wrong under Mr Miliband, admitting it was too anti-business, but she has failed to fully come to terms with one of his biggest weakness – failing to admit the last Labour government spent too much.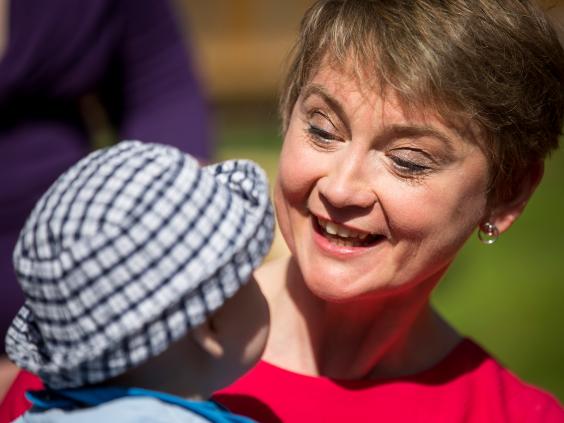 Ms Cooper's strategy will be to try and come through the middle of Mr Burnham and Ms Kendall – painting Mr Burnham as 'yesterday's man' who is too beholden to the powerful trade unions and branding Ms Kendall as lacking sufficient experience to lead the party. She also makes her sex a big part of her pitch, insisting it is high-time for a female leader of the Labour party.
The fact that her husband is Ed Balls will not have a negative impact internally but voters are not likely to look favourably on the prospect of Mr Miliband's ousted shadow chancellor entering Downing Street if Ms Cooper wins in 2020.
Liz Kendall
As mentioned above, Liz Kendall faces criticism over her lack of experience – she was only elected in 2010 and has no experience of serving in government and wasn't even in Mr Miliband's shadow cabinet - she was shadow care minister. However she did work as a special adviser to Harriet Harman and Patricia Hewitt when they were in the Cabinet.
Who will be the next Labour leader?
Who will be the next Labour leader?
1/7 Andy Burnham

Andy Burnham has promised to restore the party's "emotional connection with millions of people," if elected

Getty Images

2/7 Mary Creagh

Mary Creagh has called on her party to win back "Middle England"

Getty Images

3/7 Liz Kendall

Shadow health minister Liz Kendall is seen as a Blairite

PA

4/7 Yvette Cooper

Shadow home secretary Yvette Cooper became the fourth person to join the Labour leadership race

AFP/Getty

5/7 Tristram Hunt

Tristram Hunt, the shadow Education Secretary, has said he will not run for the Labour leadership as he had not gathered the required nominations of 35 MPs. He has instead endorsed the moderniser Liz Kendall.

Getty Images

6/7 Dan Jarvis

One of the favourites to succeed Ed Miliband as Labour leader – ex-Army paratrooper Dan Jarvis – has ruled himself out, saying he won't do it because of his children

Getty

7/7 Chuka Umunna

Chuka Umunna dropped out of the Labour leadership contest just three days after he announced he was in the running

YouTube
But that very lack of experience means she can make a pitch as the only candidate offering real change and a real break from the Blair/Brown/Miliband years, while also appealing to voters who are turned off by career politicians.
She can claim to have recent experience living outside the 'Westminster village' that so many voters – and Ukip – rail against, giving her a vital edge over her rivals, who will be painted with the same 'out-of-touch' brush as Mr Miliband was. She has held roles in a number of health charities and think tanks.
She wants to move the Labour party back towards the centre ground that Mr Miliband abandoned after wrongly believing British voters had shifted to the left. That strategy is clearly aimed at winning back those floating voters who opted for the Tories in 2015, while also targeting disaffected Ukip voters who left Labour in the north.
But how she marries that approach with winning back Scottish voters is unclear, as she admits herself.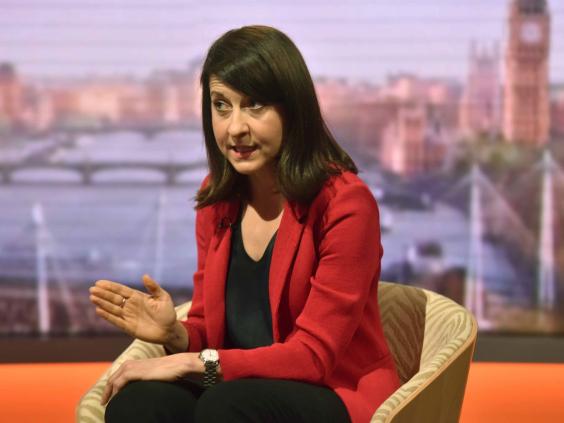 In the leadership election she faces the task of winning over Labour party members but maintaining her centrist pitch, while at the same time trying to banish the 'Blairite' tag that she has unsurprisingly attracted after making comments such as "what matters is what works".
And if she wins the leadership election, she then faces a similar task in convincing voters who are put off by her lack of experience, but many believe she is the only contender who has the passion, the politics, the strategy and the background to even have a chance of returning Labour to power in five years' time.
Jeremy Corbyn
Jeremy Corbyn readily admits he is only standing to ensure the left of the party is given a voice in a contest dominated by candidates promising to move the party towards the centre-ground of British politics.
He says it is "essential that there is a left, anti-austerity candidate in the leadership election" and having just about scraped enough nominations to enter the ballot, Mr Corbyn will be given a place at each of the leadership hustings and in doing so has already achieved his aim.
His presence will be important in how Labour faces up to the multitude of its electoral challenges – he has already described some Ukip voters as being "motivated to some extent by racism," while the party needs to tread carefully in its approach to winning back voters in Scotland, where many left the party due to its shift to the right under Blair and Brown and its alignment with the Tories in the referendum campaign.
Mr Corbyn will hope as many trade union members sign up as affiliated members as possible, with his politics closely aligned with union leaders, who will play a significant orle in the leadership election despite the changes made to the election system.
Reuse content