When Lila Perry decided in February to start living publicly as a woman, she knew the decision would not be easy.
What the 17-year-old had perhaps not anticipated, however, was that students at her High School would react in such a way to the challenges of her transition.
Earlier this week, more than 100 students at the Hillsboro High School, south of St Louis, walked out of class in protest over a decision to allow her to use the women's locker room and lavatory. Other students protested in support of her.
One year ago I was worrying about finding a boyfriend and now I'm on national news and fighting for transgender rights...life is so crazy!

— Lila Perry (@transwitchcraft) September 2, 2015
Speaking from Missouri, the teenager told The Independent the last few days had been "crazy" and that she was trying to take things day by day. She said her transition had not initially been easy.
"I didn't manage things very well. I broke down a lot," she said.
"Now, I stay very close to my friends. I have a very good support network."
The teenager said she had become more at ease since February and more outgoing.
"I was very anti-social before I came out. I feel more confident about making friends and meeting people," she said.
She said her move had been made somewhat easier by high-profile stories such as the decision by Caitlyn Jenner to transition to a woman. She said the sight of Ms Jenner on the front cover of Vanity Fair wearing a Vera Wang dress, had made her feel "really happy".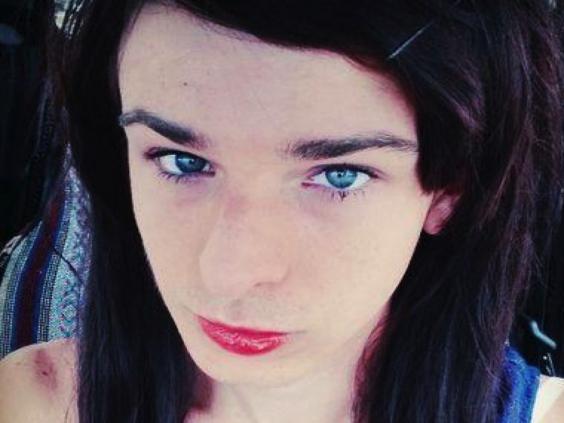 "I thought 'that's someone who is just like me'," she said.
The students at Ms Perry's school protested after a decision to allow the teenager to use the women's locker room. Some students claimed she should not be allowed to do so because she had not undergone transitional surgery.
"I find it offensive because Lila has not went through any procedure to become female, putting on a dress and putting on a wig is not transgender to me," student Sophie Beel told reporters.
A school board meeting held last week was attended by so many parents it had to be moved to a bigger location.
A senior local education official, Aaron Cornman, issued a statement saying the district "accepts all students no matter race, nationality/ethnicity, gender or sexual orientation".
As it is, Ms Perry said she had taken the decision to opt out of sports and athletics in an effort to defuse the row. She said she might try to take up such activities at college.
She said in the future she was also considering transformative surgery and hormone treatment.
"Right now, I am focussing on getting good grades and going to college," she said.
She said her message to those struggling to accept her decision was that it was about respect.
"I would tell them this is an opportunity to educate yourselves. It's not just about me," she said. "I hope they can learn to respect me, even if they do not agree."
Reuse content