Gareth Southgate has refused to confirm that Wayne Rooney will retain his place in the England team for Saturday's World Cup qualifier against Malta, despite arranging a face-to-face meeting with the Manchester United forward to inform him that will retain the captaincy under his management.
Southgate will take charge of England for the next four games in the role of interim manager following Sam Allardyce's departure from his position last week.
The former Middlesbrough manager has already made it clear that Rooney will continue as England captain, publicly confirming his decision in the wake of Allardyce's exit.
But with Rooney having been dropped by United in recent weeks – the 30-year-old has started the last three games on the substitutes' bench – Southgate now claims that the captaincy does not automatically guarantee a place in the starting eleven.
"I think people can lead without being on the pitch, but I'm not saying that will be the case this weekend," Southgate said. "I think you have to have leaders who aren't in the team because if you base your leadership group on those who are playing, then it's a bit of a weakness.
"You have to have connections throughout because, if you go to a tournament, the group that doesn't start can kill it."
Rooney's form slump at United has seen him drop out of the starting XI under Jose Mourinho, but he was given vocal backing by Allardyce last month following an indifferent performance during the World Cup qualifying victory over Slovakia.
By revealing he would retain the captaincy ahead of his team selection for the Malta game at Wembley, Southgate has created a week-long debate over the merits of Rooney starting or otherwise on Saturday evening.
But Southgate insists that a lack of first-team football at club level cannot dictate his selection at international level.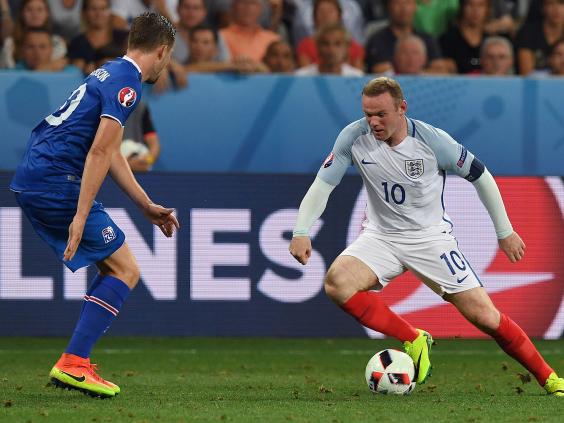 "When I've been with the U21's, I've had lots of players who aren't playing, but we are always looking at what is our best team," Southgate said. "If they aren't playing, okay that's not ideal.
"But is that player still in your best team and is he still one of your high potential players moving forward?
"The decision with Wayne is who is the best leader for this moment?
"It's clear, having talked to everyone who has been involved and I've witnessed it first-hand. There's no reason to change that."
With Rooney floating between midfield and attacking roles with club and country in recent months, pinning down his best position has become an issue for both Mourinho and Southgate.
Mourinho has insisted that Rooney is best deployed in an attacking role, or as a number ten behind the centre-forward, while Allardyce and Roy Hodgson used the player as a deep-lying midfielder.
Southgate believes Rooney can play in several positions, but he has made it clear that whichever role he takes, he must display the tactical discipline to perform it properly.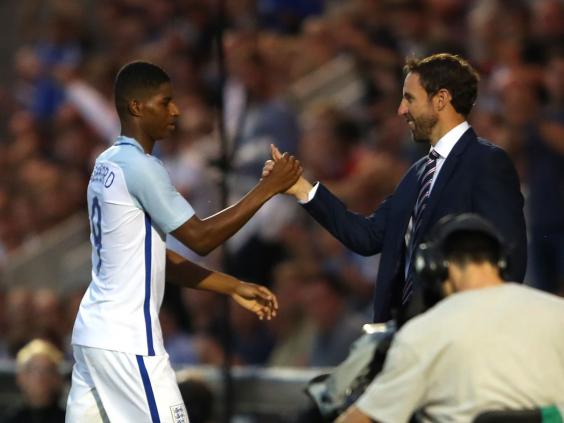 "I don't want to go against Jose, but I think Wayne can play any number of different positions," Southgate said. "The only thing I would say is I go back to one of the things we work on with the team is in-and-out of possession tactical discipline, positional discipline, so whatever position you play it is clear to the players that they understand that fully.
"What's key for this team when I look at them is whatever system we play, whatever position we ask them to play, that there's clear tactical responsibility."
Despite his reputation as one of football's most amenable characters, Southgate insists he possesses the steel required to lead as a manager.
And he claims that his track record proves his readiness to make tough decisions and instil discipline.
"Well I suppose it is an accusation (too nice) that has been thrown at me for about 40 of my 45 years," he said. "It can be a (compliment) and sometimes it isn't necessarily.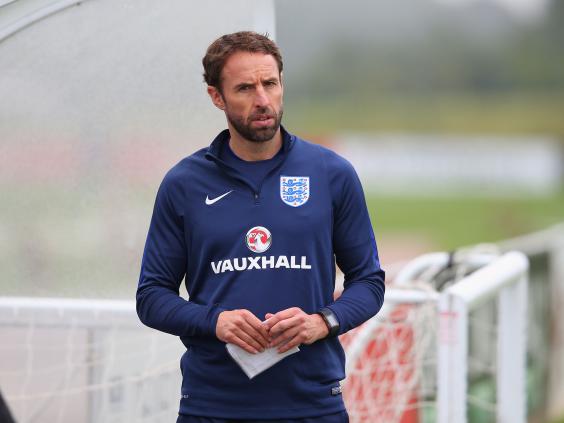 "But I think if you want to reach the top in any field, you have to agility in the way you lead. I don't think you can have just one style.
"I think when firmness and discipline are needed, the players I have worked with, certainly over the last three or four years here, would be able to tell you that's there.
"I think it has an effect if it's rare. I think it has a bigger effect if it's rare because people are shaken out of the mental state they are in because perhaps they aren't expecting it.
"I think you have to talk to the players I've worked to find that out. I don't think it is for me to say 'I'm that, I'm that'.
"I think the players know the environment I try to create, they know the lie. They know what is expected. And as a coach you are trying to show that agility to operate in different ways."
While Southgate makes up his mind about Rooney's place in the national side, the new manager is set to be without Manchester City's Raheem Sterling who pulled out from the squad on Monday having sustained a minor calf injury.
Crystal Palace's Andros Townsend steps in to provide cover and makes his first return to the England squad after being overlooked at Euro 2016.
Reuse content