Nigel Pearson believes Esteban Cambiasso can get even better at Leicester City but refused to be drawn on talk of offering him a new contract.
The 34-year-old has become the most decorated player in Argentinian history, even winning more honours than Real Madrid legend Alfredo Di Stéfano, over an illustrious career which saw him lift the Champions League with Inter Milan in 2010.
But Pearson believes Cambiasso, now in his twilight years after 17 years in the game, has improved further since arriving in the East Midlands last August.
He said: "As you get older as a player you have to accept there will be certain areas of your game that you won't be able to do quite as well as you could when you were younger.
"The flip side of that allows you to build experience and understanding and you can become an even better player.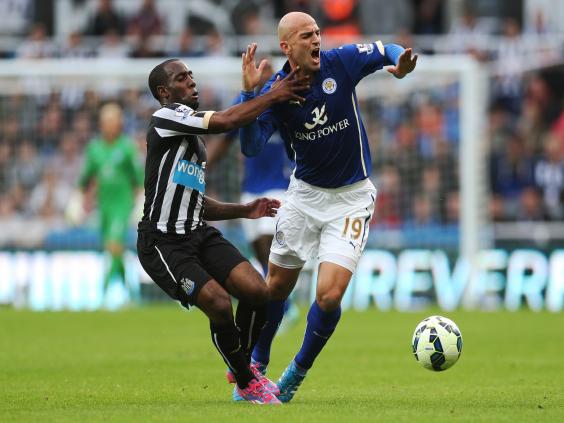 "This is an experience for him, it's a challenge, but it is one that he is very much enjoying."
Fans' favourite Cambiasso has become entrenched in the culture of the club since joining on a free transfer and told reporters last week that securing survival would feel like winning another trophy.
The former Real Madrid midfielder scored the opening goal as the Foxes secured their first Premier League victory since January over West Ham last Saturday.
He has opted to make Leicester sweat over a new contract, however, with his current deal set to expire at the end of the season as he waits to see how the season pans out.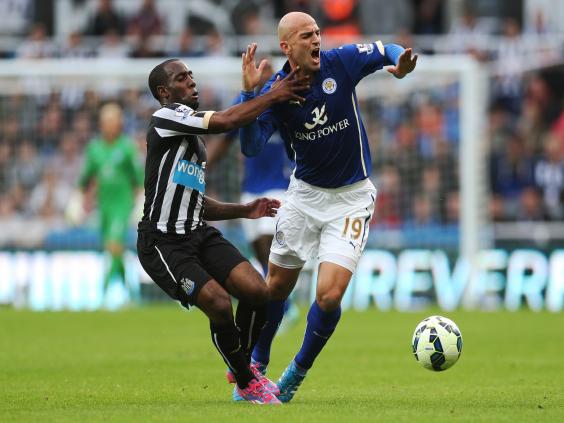 "If that's what Esteban says, then fine," Pearson added.
"I think it goes without saying that he has been a very positive influence this season so I've got no qualms about talking about that. We've got to make sure that we think about all the contractual situations, he is not the only player coming out of contract.
"I've got nothing but positive things to say about him. The very fact that he has taken the lead by saying that he wants to wait until the end of the season, I think is a very sensible way of going about it.
"I wouldn't be against talking about it now but we'll see what happens."
Leicester started the season with just three players who could boast a degree of Premier League experience on the opening day against Everton - Kasper Schmeichel, Paul Konchesky and David Nugent.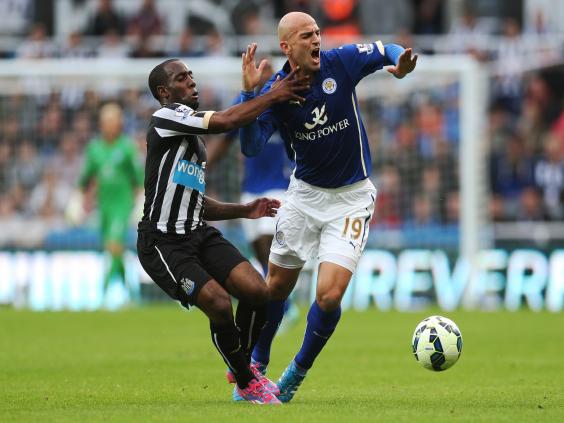 In the depths of their despair towards the end of 2014, as the Foxes infamously went 13 matches without a win, many pointed towards their lack of experience as the root cause.
Pearson responded by carrying out minor surgery on his squad in the January transfer window and secured the services of top flight stalwarts Robert Huth and Mark Schwarzer alongside the £7m signing of Andrej Kramaric.
"You can buy Premier League experience but it costs an awful lot of money," the 51-year-old continued.
"I think the players would say that we're in a very difficult situation but they've learnt that it is a division where the fine lines are even finer.
"We've found that to our expense at times but we know that we're a capable side as well. We go into the final eight games with a sense of understanding of where we are but we've got to go out and win enough games.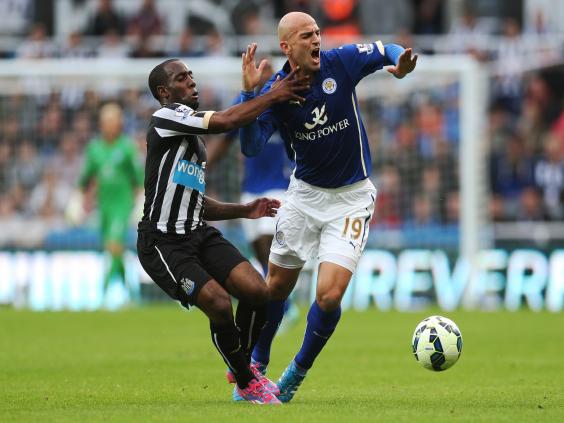 "It's still going to be very, very hard for us (to survive) but we are capable. We've not won ugly enough but I do think the players have given everything they have.
"The bottom line is that we've got eight games left and we need to get as many points as possible but there is an air of confidence about the place."
That task continues this weekend as Pearson takes his troops to the Hawthorns to face West Bromwich Albion - a side still reeling from the shock 4-1 defeat to Queens Park Rangers.
When asked if Leicester, who remain six points adrift of safety at the bottom of the Premier League, are 'lucky' to have Cambiasso among their ranks, Pearson disagreed.
"Why are we lucky to have him? I'm pleased that we've got him and it's as simple as that. We have always felt that his experience is going to be important.
"He is a player who has dealt with a lot of pressure over his career, different types of pressure, and he very much relishes the challenge.
"We wouldn't have him if he was five years younger, that's the reality of it."
Reuse content