UFC president Dana White has revealed a number of details about Conor McGregor's fight against Floyd Mayweather, which he has promised will be "the biggest fight ever".
On Wednesday evening, McGregor hinted at an impending announcement on his Twitter page before Mayweather quickly confirmed a deal had been agreed for a boxing match in Las Vegas.
The contest stands to become the most lucrative fight in the history of professional MMA and boxing.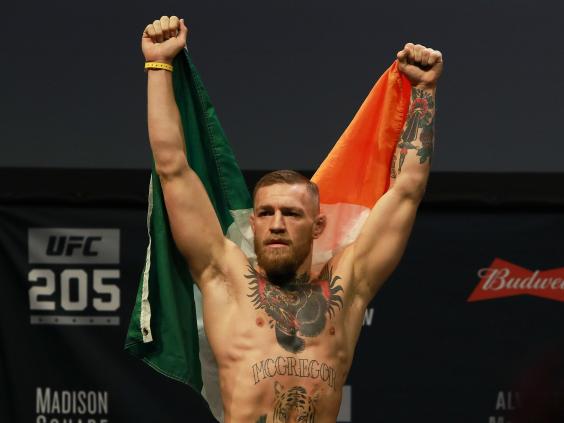 In a series of interviews after the announcement had been made, White revealed that:
The fight will take place on August 26 at the T-Mobile Arena in Las Vegas.
The two men will meet at the 154 pounds weight limit.
The two men will wear 10-ounce gloves for the contest.
The fight will last for 12 rounds of 3 minutes, each contested under traditional boxing rules.
Both men will be drug tested by the USADA (United States Anti-Doping Agency).
The undercard for the fight will be comprised of boxing matches and Mayweather Promotions will handle the matchmaking.
There is no language in the contract concerning a rematch between the two men.
White expects McGregor to make around $100m for the fight.
Mayweather v McGregor: In numbers
Mayweather v McGregor: In numbers
1/19 Mayweather v McGregor: In numbers

What are the numbers behind the eagerly-anticipated super-fight between the two men?

2/19 Zero

The number of defeats Mayweather has suffered in his 19-year professional career

Getty Images

3/19 1

The number of times Mayweather has touched the canvas throughout his professional career. He came back to win the fight via a unanimous decision

Getty Images

4/19 2

The number of UFC championship belts McGregor (briefly) held when he defeated Eddie Alvarez at UFC 205

Zuffa LLC via Getty Images

5/19 3

The number of times McGregor has been defeated: losing to Artemji Sitenkov in 2008, Joseph Duffy in 2010 and Nate Diaz in 2016

Getty Images

6/19 12

McGregor's age when he began boxing at Crumlin Boxing Club under two-time Olympian Phil Sutcliffe

Getty Images

7/19 13

The number of seconds it took McGregor to knock out José Aldo at UFC 194, to win the UFC Featherweight Championship

Getty Images

8/19 23

The number of fights Mayweather has won by decision

Getty Images

9/19 25

In 2016, Mayweather was ranked by ESPN as the greatest boxer, pound for pound, of the last 25 years

Getty Images

10/19 40

Mayweather's age. He is 12 years older than McGregor

Getty Images

11/19 46%

Mayweather's average connect rate, according to CompuBox and compiled over his past nine fights. It's one of the best in the history of the sport

Getty Images

12/19 49

The number of wins Mayweather has racked up in his professional career. He requires only one more to surpass Rocky Marciono's flawless record of 49-0.

Getty Images

13/19 84-8

£150,000 Mayweather's sterling amateur record. He won the national Golden Glove championships at three different weight classes

Getty Images

14/19 $150,000

The fine dished out to McGregor for throwing a bottle at Nate Diaz in a press conference ahead of UFC 202. The fine has delayed the announcement of a boxing match against Mayweather

Getty Images

15/19 1,650,000

The pay-per-view buy rate for McGregor's eagerly anticipated rematch against Diaz at UFC 202, making the event the most successful non-boxing PPV event in the history of fightsports

Getty Images

16/19 19,500,000

The number of PPV buys Mayweather has garnered in his entire career

Getty Images

17/19 $34,000,000

McGregor's career earnings, as estimated by Forbes at the start of June 2017

Getty Images

18/19 $1,300,000,000

The total revenue Mayweather has generated in his career

Getty Images

19/19 14,000,000,000

The number of social media impressions Conor McGregor made in 2016

Getty Images for Wynn Las Vegas
The fight was finally announced after over a year of negotiations, with the deal complicated by the fact that McGregor is contracted to the UFC.
Both men have also repeatedly insisted that they are the main draw and thus should earn more money from the fight.
"It's definitely the biggest fight ever in combat sports history, and probably going to be the biggest payday ever," White said in an interview with FOX Sports.
"Let's just put it this way - all sides involved are pretty happy with their deals."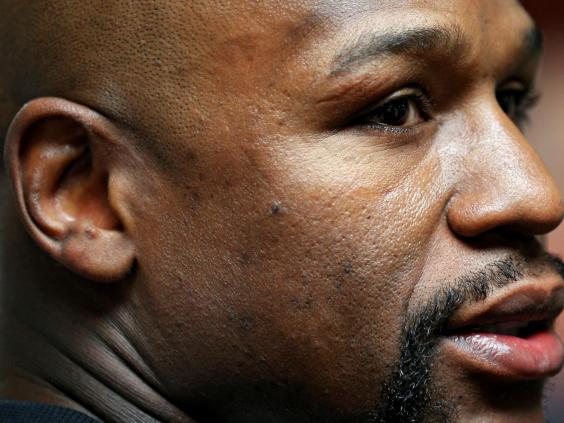 Given McGregor's non-existent boxing record, as well as Mayweather's untarnished record of 49-0 and a reputation as one of the finest fighters in history, the American is seen as the overwhelming favourite to win the contest.
But White has insisted that McGregor – the biggest and most lucrative star his promotion has ever known – has a chance of upsetting the 40-year-old.
"(McGregor) is absolutely 100 per cent positive that he wins this fight, and I stopped doubting Conor McGregor a long time ago," he insisted.
"Floyd Mayweather is 40 years old, he's always had problems with southpaws. Conor McGregor is 27 and he is a southpaw. Whenever Conor hits people, they fall.
"I'm not saying Conor McGregor's going to win. I'm not saying Floyd Mayweather's going to win. But the reason Conor McGregor's as big as he is is he'll fight anybody, anywhere, anytime.
"He will go after Floyd Mayweather and he will try to knock him out."
Reuse content