Tyson Fury is willing to relinquish his world heavyweight championship belts ahead of a possible return to training in six month, according to his uncle and trainer.
The 28-year-old withdrew from his rescheduled heavyweight title rematch against Wladimir Klitschko scheduled later this month after his team issued a statement saying he was "medically unfit to fight".
However, it emerged that Fury had tested positive for cocaine the day before the announcement of his withdrawal amid reports he is mentally unwell.
In a recent interview with Rolling Stone magazine, Fury made the admission that he was taking cocaine to help deal with his depression.
The British Boxing Board of Control (BBBofC) is due to meet on October 12 to discuss Fury's revelations with the possibility of banning the heavyweight champion.
It will soon be 12 months since Fury's last fight meaning that the two organisations whose belts he holds, the WBA and WBO, can strip the Brit of his titles for failing to make a defence of them, regardless of the BBBofC's decision.
His uncle and trainer Peter Fury agreed that the title's should not be held up if his nephew cannot defend them.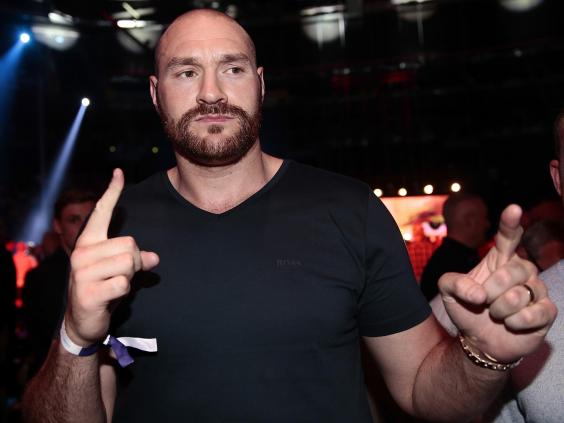 He told the BBC: "It's driven him to despair.
"I see him being back in the gym in March or April. He'll resume his career.
"The titles shouldn't be held up. While Tyson is out for medical reasons, the titles should be freed up.
"Let people fight for them.
"But Tyson should be held in regard so that when he does come back to box he should be available to move straight into position to fight for those world titles.
"Quite clearly this young man has got some mental issues and I ask the world to give this plenty of consideration. Other famous people have had these kind of problems and bounced back."
There is a possibility that Fury could be declared as a 'champion in recess' meaning fighters can challenge for his belts while he is unable to fight.
However, as soon as he is fit enough to make his ring return, Fury would be free to challenge whoever holds his belts, regardless of who is number one contender.
Reuse content