Modestly, the three partners who run the London-based Zetter group claim they were "once credited" with inventing the concept of the boutique hotel. The first 59-room Zetter opened in a converted Clerkenwell warehouse in 2004 and was a pioneering fusion of comfort, quirky design and unpretentious but excellent food.
Now the group also has the Grain Store restaurant in King's Cross and two smaller "townhouse" hotels. The first, again in Clerkenwell, was nominally styled for the fictional Mr Zetter's great aunt Wilhelmina: the second, just opened on Marylebone's Seymour Street, expresses the personality of a roguish traveller/gambler, Zetter's wicked Uncle Seymour, the décor supposedly sourced from souvenirs of his Grand Tour of Europe.
Accordingly, the stately Georgian building, formerly the home of poet Edward Lear, has been kitted out by designer Russell Sage like a more louche version of Sir John Soane's museum, with paintings, bronzes, curios and architectural mouldings covering every inch of wall and windowsill and some ceilings: the "Do Not Disturb" sign in our room was a peaked military cap with "yes please" and "not now" stencilled on the crown and brim.
There's no restaurant but the cosily cluttered ground-floor all-day cocktail lounge, Seymour's Parlour, serves light plates devised by the group's chef-patron, Bruno Loubet. Glass jars containing potted meats, puddings and even breakfast baked eggs are both a signature and a highlight. We had two sharply tangy salads and a correspondingly subtle fish pie alongside the rich, dark potted duck, and a brace of cocktails, each of which comes with a Seymour-related backstory. My Valais Fizz commemorated his jaunt in the Alps, my wife's Turf Club his luck with the gee-gees. Service is brisk, smiley and solicitous.
Gym? Spa? Seymour would scoff at the very idea of either, and it's hard to see where they would fit in. This is a hotel to strike out from in summer and hunker down in on colder nights.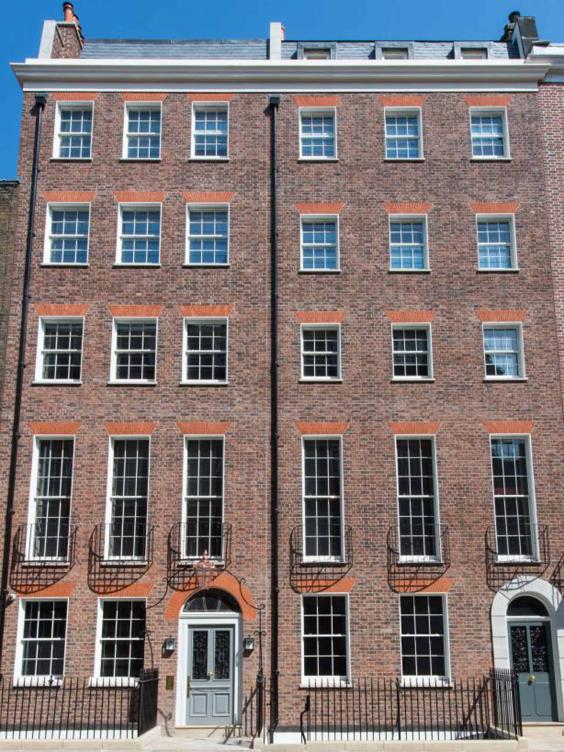 Location
The new Zetter is in London's Marylebone/Edgware Road hinterland, where the existing hotel stock is mostly bland. Without being quite as hectic as Soho, this part of town has more varied street life than nearby Mayfair, including Middle Eastern cafés and barbers and a nascent clutch of independent shops, bars and restaurants that are optimistically dubbed "Portman Village" on nearby New Quebec Street.
In the in-room guide, the staff pick favourite local spots (the designer shops of Marylebone High Street, the antiques markets of Bond Street, Speakers' Corner) which is a nice touch, and it also gives comprehensive details on, and distances to, hipper locations out east: Hoxton, Shoreditch and Dalston. It's handy for rail links to both Heathrow and Gatwick, peerlessly central, yet surprisingly quiet on a weekday night. My personal local tips would also include the Wallace Collection and Wigmore Hall.
Comfort
Our first-floor room, one of two studio suites, was a shrewd blend of new and old: three magnificent floor-to-lofty-ceiling sash windows, an antique wicker sofa, a push-button Bakelite phone, a smart TV (which includes on-demand services and Twitter apps, and enables you to play TV subscription channels through your phone), a Nespresso machine and a minibar including pre-mixed signature cocktails.
There's free wi-fi, naturally, and Bose speakers. The roomy bathroom was wallpapered with large-scale maps of Cornwall, and had a separate bath and shower, the spanking new but Victorian-style plumbing offset by a basin set into a mock-tortoiseshell lightbox. The bed was wonderfully firm. As well as the two studio suites there are 21 bedrooms, plus a rooftop "apartment" with a terrace and al fresco bath.
Travel Essentials
Zetter Townhouse Marylebone, 28-30 Seymour Street, London W1H 7JB (020 7324 4577; thezettertownhouse.com/marylebone)
Rooms ****
Value ****
Service ****
Double rooms start at £258, excluding breakfast.
Reuse content