American candy: Russell Norman
When in New York, I can never resist a trip to the Lower East Side's Economy Candy (economycandy.com). It's a large space that's packed, wall-to-wall and floor-to-ceiling, with every type of confection, sweet, candy, chocolate and edible sugary novelty you can imagine. Spend 20 minutes browsing its aisles and shelves and I defy you not to come away with a bag full of nostalgia and a stupid grin. Economy Candy connects directly with your inner (sweet-toothed) child and makes you feel like, well, a kid in a candy store, I guess.
Russell Norman's new book, 'Spuntino: Comfort Food (New York Style)', is out now
Italian porcini and parmesan: Angela Hartnett 
The most obvious edible souvenir is parmesan and the classic Italian dried porcini mushrooms, both from the region that my grandparents came from, Emilia Romagna, near Bologna. As children we had to bring stuff back from Italy in our suitcases and some things never change; this summer the boot of my car was packed with cheese, olive oil and salami. There's a lovely shop in Borgo that sells just about all things related to mushrooms, called Borgotargo Funghi & Funghi (borgotarofunghi.it). The best mushrooms (and the most expensive) are the paler ones, but you can buy broken ones for a lot less and still make a good sauce. I use them for pasta and risotto or, my favourite, stuffed onions with porcini ragout. There are great markets in Bardi and Borgo val di Taro. I love that the stall holders give you a taster. I took home some three-year old parmesan this year in which you could see the salt crystals, which was really exciting. 
Angela Hartnett opens her Italian restaurant, Cucina Angelina, at Portetta hotel in Courchevel next month (portetta.co.uk)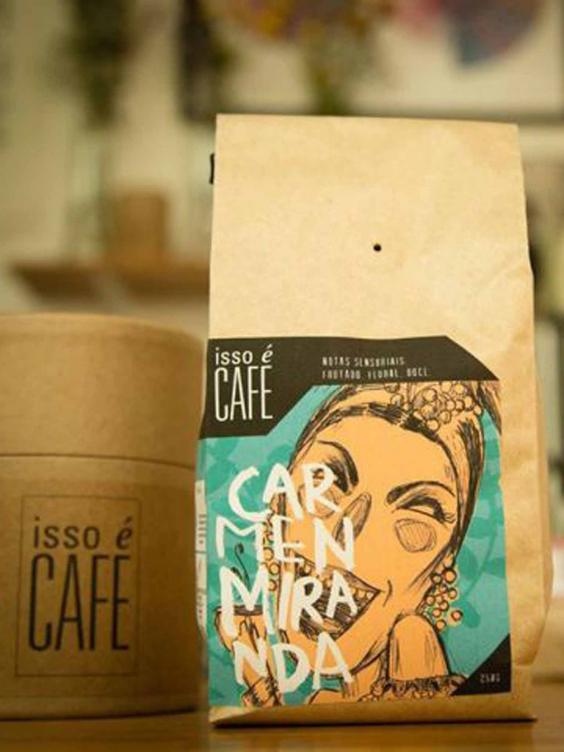 Brazilian coffee beans: Fabio Ferreira
When in Sao Paulo, you must visit Isso E Café (issoecafe.com) on the top floor of the recently reopened Mirante 9 de Julho building. It has great vistas of the old town and is next to the Sao Paulo Museum of Art. The well-recognised coffee farm Fazenda Ambiental Fortaleza runs the café, where you can also buy different coffee beans. I would recommend the "Carmen Miranda" blend, produced using a "natural" drying process which gives the it a pronounced floral aroma and tropical fruit notes.
Fabio Ferreira is director of Notes Coffee Roasters (notes-uk.co.uk)
Indian spices: Anjum Anand
Roopak is probably the first Indian brand I knew of – my mother would buy our favourite pickles from there and stockpile them back home in the UK. Roopak Stores in Delhi's West Extension Area (roopaksince1958.com) has since expanded into spices and other cooking ingredients, and perhaps its most successful and useful products are the blended spices. It does specific spice blends for almost every Indian dish you might want to cook, from curries to kebabs. The spices are fresh and the blends delicious. They are perfect for those who are not confident cooks, but can also be found hidden in the kitchen cupboards of cooks all over Delhi and beyond, who add a spoonful to their own recipes for tastier results. A note of caution: the blends can be a little strong because they are made for the local palate, so only buy if you want the real Indian food experience.
Anjum Anand is a chef, and owner and founder of The Spice Tailor (thespicetailor.com)
French sausage and macarons: Raymond Blanc
I love the market in Sanary-sur-Mer in Provence (sanarysurmer.com), where they sell local specialities such as slow-cooked squid, bouillabaise and bourride (a simpler version of bouillabaise), served with aioli and a garlic mayonnaise made with olives, tapenade, anchoïade. These markets are the last link between small producers and the customer. I love shopping in them for Morteaux sausage and the freshest Marmande tomatoes. I'd recommend buying this lovely food to take home and enjoy with a basket of crusty bread and a chilled glass or two of Bandol rosé. Perfection! For the best macarons in France, Pierre Hermé (pierreherme.com) in Paris is not to be missed. 
Raymond Blanc's two Michelin star restaurant and hotel is Belmond Le Manoir aux Quat'Saisons in Oxfordshire 01844 278881; belmond.com/lemanoir). Double rooms start at £555, B&B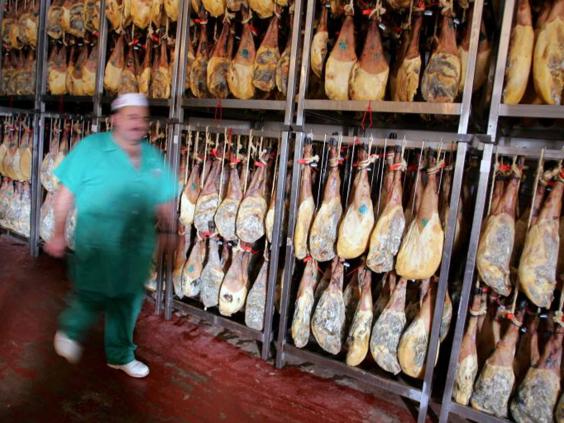 Spanish jamón: Josep Carbonell
Barcelona's La Boqueria market has inspired chefs for decades. With more than 50,000 different types of seasonal, artisan products from local vegetables to speciality breads, it's the heart of the city's restaurant culture and the perfect place to pick up cured meats. For traditional charcuterie I recommend visiting Marcos (jamon-boqueria.com), a family-run business that has been selling a range of speciality Ibérico meats in the market for more than 60 years. It is the only place to get jamón Ibérico de Bellota. Or, if you are after something different, Mas Gourmets (masgourmets.com) is a first-generation shop run by two brothers who are creative innovators of contemporary charcuterie. The gourmet gift boxes are the perfect present to bring home.
Josep Carbonell is chef-director at the London-based tapas restaurant chain and food supplier, Brindisa (brindisa.com)
Turkish spices and sweets: Tom Aikens
When I travel to Istanbul, I always head to the amazing markets to pick up fresh dates, marzipan and Turkish delight, all to take home for friends and family. I love to experiment with a variation of interesting and exciting flavours, so the selection of Turkish spices found in the Istanbul Spice Bazaar are my favourite ingredients. They also make a great souvenir to bring home to remind me of the country's wonderful produce.
Tom's Kitchen restaurants in Chelsea, St Katharine Docks and Canary Wharf, in London, are now taking bookings for Christmas parties (tomskitchen.co.uk) 
American cookies: Gordon Ramsay
I love picking up goodies from Christina Tosi's Milk Bar (milkbarstore.com) if I'm in New York. Her cookies are really unique because she likes to take American classics such as corn bread or blueberry muffins and transforms them into delicious cookies. The kids love her take on truffles as well, especially her birthday cake truffles, which are phenomenal. I bring some home as treats when I've been away filming.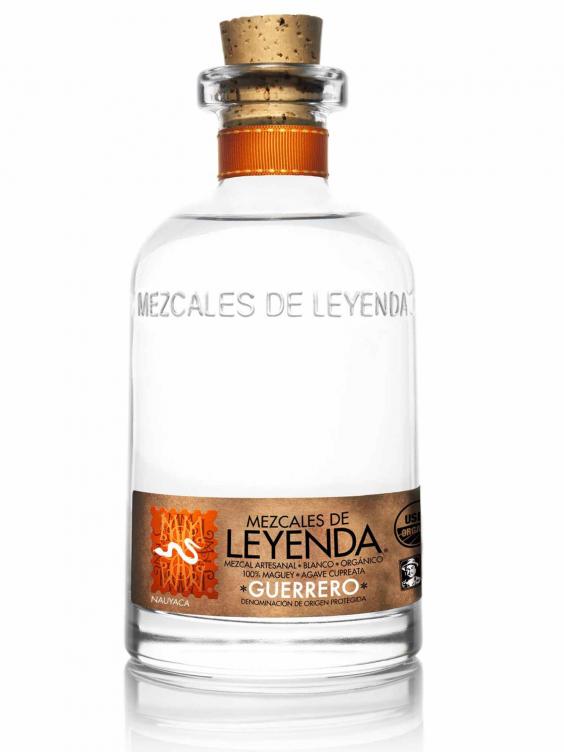 Mexican tequila and mezcal: Diego Gómez Pickering
The current wave of tequilas and mezcals arriving in the UK has long washed over Mexico. These are drinks that unite Mexicans of every social condition. They can be found at the humblest family gatherings from the pueblos of Jalisco (tequila's native state) to the trendiest, high-end mezcalerías in my native Mexico City. The richness of taste of some of my favourites, such as Don Julio 70 (donjulio.com), Casa Dragones (casadragones.com), and Mezcales de Leyenda (mezcalesdeleyenda.com), make even the pricier bottles worth splashing out for. They make choice gifts, because many of the best brands have not yet made their way even to cosmopolitan London. Whether you're into juggling lime wedges, salt shakers, and shot glasses at crowded clubs, or would rather have a nice dinner paired with a good mezcal, remember that in Mexico, these spirits are more than able to quench all thirsts. Salud!
Diego Gómez Pickering is Mexican Ambassador to the UK; 2015 is the Year of Mexico in the UK (mexicouk2015.mx)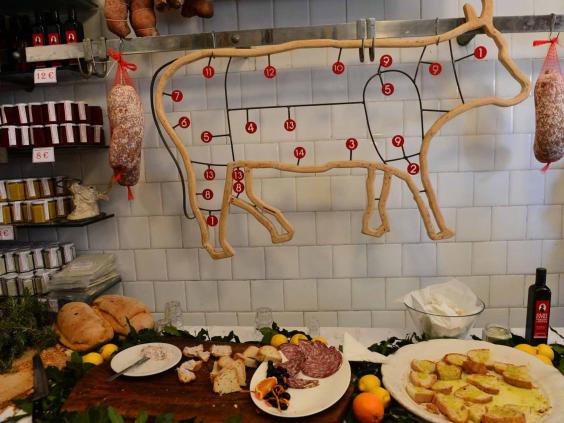 Italian whipped Lardo: Ben Tish
There's a little village called Panzano in Chianti – about an hour and a half's drive from Florence through beautiful countryside – that's famous for meat, and specifically, a butcher called Dario Cecchini (dariocecchini.com). He's a bit of a character and has become a local celebrity. He stands in his shop butchering meat while singing opera – it's quite a spectacle. I've been there three times and always bought his whipped lardo, which is pork fat from Cinta Senese pigs that's cured with salt, rosemary and garlic then pummelled in a huge pestle and mortar so that it becomes a beautiful spread. You have it on hot toast or crostini. Dario has a huge bowl of it on the bar and puts it into jars for you. It's amazing. I've tried to make it in our restaurants but it's never the same.
Ben Tish is Chef Director of Salt Yard Group (saltyardgroup.co.uk).
Belgian chocolate: Olga Polizzi 
When I think of Brussels, chocolate springs to mind; the city is full of delicious chocolatiers. In the Sablon district there are eight or nine of them. I always call in for edible gifts for friends and family. I love going there at Christmas, the shop fronts of Pierre Marcolini (marcolini.be) and Wittamer (wittamer.com) become wonderful showcases for every shape of chocolate you can think of. It is as if all the chocolatiers in the area compete to make the most interesting and exciting chocolates ... animals, plants, buildings, famous people, hats. One Christmas, my shoe-fanatic daughter had a stocking full of chocolate shoes from Brussels.
Olga Polizzi is the director of design at Rocco Forte Hotels, including the Hotel Amigo in Brussels (roccofortehotels.com)
Australian snacks: John Torode
I wouldn't bring back anything gourmet. If you're an Aussie living abroad, there are a couple of things you're probably pining for. One would be Twisties, which some people compare to Nik-Naks, but they're not the same. They come in two flavours, chicken and cheese, and as kids we'd eat them in sandwiches. You buy them from milk bars, which are like a corner shop. For something sweeter, there are Violet Crumble chocolate bars and Polly Waffles, which are tubes of biscuit full of marshmallow, covered in chocolate. As kids, you'd stick your tongue in to suck out the marshmallow. Australians also love barbecue-flavour Shapes or Chicken in a Biskit; both are dry biscuits and are just delicious. My favourite is Sao biscuits, which have holes in them – you put butter and vegemite on two then squish them together so the mixture comes out like worms.
John Torode's latest book, 'My Kind of Food, Recipes I love to Cook at Home', is published by Headline, £25
Turkish delight: Tuba Satana
In the middle of Beyoglu, one of the most visited areas in Istanbul, you'll find my favourite confectioner in town, Uc Yildiz (ucyildizsekerleme.com), which has served sweet lovers since 1926. Time stops in this characterful little shop. You are surrounded by colourful jars of akide sekeri (hard candies), fruit jellies, chocolates, tahini halva, amazing jams and everything in between. You definitely have to have the Turkish delight with mastic, sakizli lokum, it is simply the best in town – it melts in your mouth, you do not even have to chew. It leaves you with its sweet fragrance and the taste of mastic, and it makes the perfect gift for your loved ones. Remember to buy two boxes, because one will be gone by the time you catch your flight.
Tuba Satana is the founder of Istanbulfood.com
Hong Kong mooncakes: Ching-He Huang
My favourite place to buy mooncakes is at Kee Wah Bakery. Here, the pastry is melt-in-the-mouth, not overly sweet or oily but perfectly smooth, with just the right ratio of egg yolk to filling. My favourite variety is the golden lotus seed paste, followed by the red bean paste. I never leave with just the mooncakes though – the Kee Wah Bakery's walnut cookies and egg rolls are also fabulous. They have several stores – my favourite is the one in Sogo Department Store in Causeway Bay. But if you forget to buy while at the stores, there is also one at the airport just before you go through to departures – just make sure you leave enough room in your hand luggage. 
Ching-He Huang's latest book, 'Eat Clean: Wok Yourself to Health', is published by Harper Thorsons, £16.99 (chinghehuang.com)
Indian tea: Mike Wright
Darjeeling's tea is renowned across the world for its quality – it is known as the "champagne of teas". One particular tea garden that I can recommend, and which tourists can visit and buy from, is Chamong (chamong.com) which makes top-class Darjeeling leaf teas. It's one of the tea gardens that we buy from at Twinings to make our own blends. The quality of tea in this area is so high because of the greater altitudes and the tea's slow growth. The prime time for tea in Darjeeling is from the end of March, when the Himalayan spring sets in and tea known as the "first flush" is produced.
Mike Wright is a master blender for Twinings, one of nine experts who buy and blend the company's teas from across the globe
Reuse content