Haiti
Five years ago next month, on 12 January, catastrophe struck this already beleaguered nation –the poorest in the Americas.
A magnitude 7 earthquake rocked Haiti to its core, with aftershocks rippling out for a further fortnight, killing up to 220,000 people and injuring hundreds of thousands more. While the recovery has been slow and is by no means complete, tourism is starting to return to this fragile fragment of the Caribbean.
Several tour operators have introduced, or reintroduced, small- group tours to the world's largest Creole country, among them G Adventures (0344 272 2060; gadventures.co.uk) and Exodus (0845 867 1776; exodus.co.uk).
Haiti now has European tourism representation (experiencehaiti.org), whose ambassador, Jean-Marc Flambert says, "There's a real curiosity about travelling to Haiti; think of Latin America with an African twist. Adventure travel is the perfect way to see it."
So what's there to see? Classic Caribbean beaches (minus the scores of sun-loungers), dazzling birdlife, untouristy rum distilleries, vodou folklore, the remains of the early 19th-century Sans Souci Palace and staggering Unesco World Heritage site of Citadelle Laferrière – the largest fortress in the Americas. A 10-day Highlights of Haiti trip with G Adventures costs from £1,599pp excluding international flights, with five departures in 2015, starting 21 February.
Top 10 destinations for 2015
Top 10 destinations for 2015
1/10 Top destinations for 2015

Stop and search: see Iceland en route to the US

2/10 Top destinations for 2015

Ahead of the game: an elephant and zebra in Namibia (Getty)

Getty

3/10 Top destinations for 2015

Go for a spin: Santorini (AFP / Getty)

AFP / Getty

4/10 Top destinations for 2015

On the up: Haiti (AFP /Getty)

AFP /Getty

5/10 Top destinations for 2015

Make a move: Scottish dancing at the Highland Games (Getty)

Getty

6/10 Top destinations for 2015

King and country: celebrate Elvis's 80th in Memphis (Getty)

Getty

7/10 Top destinations for 2015

Pretty as a picture: Rubens House (visitflanders.com)

visitflanders.com

8/10 Top destinations for 2015

Wild isle: Ryanair will fly to Sao Miguel (visitazores.com)

visitazores.com

9/10 Top destinations for 2015

Standing tall: Mount McKinley (Getty)

Getty

10/10 Top destinations for 2015

Pool with a view: the Marina Bay Sands in Singapore

Bloomberg
Namibia
With some of the continent's weirdest and most wonderful landscapes, Namibia packs a punch. Towering sand dunes, lions roaming the desolate Skeleton Coast, the world's second-largest canyon and Etosha, one of the world's great wildlife destinations ... there's enough in this southern African beauty to keep you going for weeks on end. And it's being brought to the fore in 2015 for two reasons.
The first, and most salient, is the 25th anniversary of independence from South Africa on 21 March. This young African nation was the first to include environmental protection in its constitution, and as such almost one-fifth of the country falls within national park boundaries.
One of its newest national parks, Bwabwata, was established to rehabilitate wildlife that had all but been wiped out during the Angolan civil war and has since seen elephants return on their migratory route through southern Africa.
A new lodge, Nambwa, opens there next month (00 264 61 400 510; nambwalodge.com; rates from US$390/£244 per person per night all-inclusive).
Secondly, a new instalment of dystopian movie Mad Max resurfaces in May: much of Fury Road was shot in the Namib Desert, starring Tom Hardy, Charlize Theron, and Nicholas Hoult.
Gane and Marshall is offering a new, one-off Desert Nights tour for up to six guests in September (01822 600 600; ganeandmarshall.com) that takes in the sand dunes of Sossusvlei, the red dunes of the Kalahari and the six-day Desert Knights Mountain Biking Tour. The two-week trip costs from £2,495 per person excluding international flights, visas and bike hire.
Singapore
Birthday celebrations will ring out across this compact city-state in 2015. Singapore celebrates 50 years of independence from its neighbour Malaysia on 9 August (singapore50.sg). This South-east Asian island knows how to put on a show. See the world's first night-time Formula 1 Grand Prix (singaporegp.sg), plus the Singapore Flyer, the world's second-highest observation wheel (after the High Roller in Las Vegas) and a host of elaborate religious and food festivals, for starters.
In spite of its size – only twice as big as the the Isle of Wight – Singapore has shaken off its colonial shackles to become a thriving port and one of Asia's strongest economic "Tigers" (though human and political rights put into question its positive outlook). Its cloud-piercing, glittering skyline is indicative of its success. Recent landmarks include the Marina Bay Sands development, whose hotel has one of the world's most photographed outdoor infinity pools – seemingly spilling out onto the city, 57 storeys below (00 65 6688 8888; marinabaysands.com).
Golden Jubilee celebrations start this week with a spectacular countdown and fireworks on New Year's Eve, continuing through 2015 via Chinese New Year on 27 February (chingay.org.sg) and the main event, the National Day parade on 9 August.
Expect other goings-on to have a Jubilee spin, including the South-east Asian Games in June (seagames2015.com) and the opening of the National Gallery of Singapore in October (nationalgallery.sg). For more information on events, see yoursingapore.com.
Greece
Confidence is returning to Greece, reflected by a surfeit of new flights. British Airways (0844 493 0787; ba.com) leads the charge with four new routes starting this spring: seasonal services from Heathrow to Corfu and Kos, as well as Gatwick to Rhodes and Heraklion (Crete). It is also bolstering its Heathrow services to Santorini and Mykonos (the latter of which is being touted as the "new Ibiza") with services from London City.
Monarch (0871 940 5040; flymonarch.com) is launching flights from Gatwick and Manchester to Rhodes, Luton to Zante and from Birmingham to the west-coast city of Preveza in early summer, while Jet2 (0800 408 1350 ; jet2.com) will start flights from Newcastle to Zante.
Visitors to Macedonia in northern Greece will be able to marvel at the ongoing excavations at Kasta Tumulus at Amphipolis, about 50 miles east of Thessaloniki. It is a monumental burial mound that is being described as one of Greece's most significant archaeological finds. Rumours suggest the tomb contains somebody closely linked to Alexander the Great. Peter Sommer Travels has a new two-week tour in the area: From the Slopes of Mt Olympus to the Shores of the Aegean – the Archaeology, Food & Wine of Macedonia departs in September; £3,595 per person excluding flights (01600 888 220; petersommer.com).
Abta, the travel association (abta.com) has earmarked the Peloponnese as its destination of 2015, thanks to plans to develop Tripoli as a no-frills airline hub and the renovation of the region's rail network. Meanwhile, the Greek government has given the go-ahead for two underwater archaeological sites in Messinia, in the south west of the Peloponnese. Divers can explore the cargo of ancient shipwrecks from Roman, Byzantine and medieval times, plus archaeological remains. For more information, see visitgreece.gr.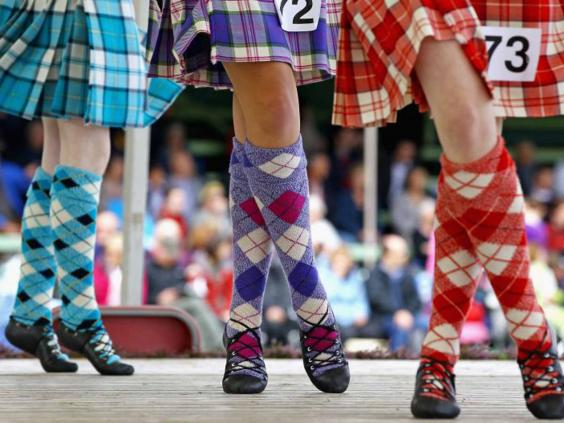 Britain
Who needs an excuse to holiday at home? Even the hardest-to-please should find reason to do so next year, with a bumper crop of anniversaries and new developments.
The Rugby World Cup (rugbyworldcup.com) will grab headlines in September/October, with thousands of fans descending on 10 stadia throughout England, from Exeter to Newcastle, and "fanzones" popping up in dozens more cities (visitengland.com/rugby).
Scotland will celebrate the 200th anniversary of the Braemar Royal Highland Society, which organises the Braemar Gathering Highland Games in Aberdeenshire in September. Expect caber tossing, Highland dancing and tug-of-wars to be even more exuberant (braemargathering.org).
Scotland's world-class cuisine is in the spotlight with events taking place for its Year of Food and Drink (scotlandfoodanddrink.org). Integral to these will be the opening of the Isle of Harris Distillery (harrisdistillery.com), the first on the island, and the reopening of the Annandale Distillery after 90 years of closure (annandaledistillery.com).
A new Borders Railway, Britain's longest domestic railway to be constructed for over 100 years, will open between Edinburgh and Tweedbank. The 30-mile journey through Midlothian and the Scottish Borders will take just under an hour when it launches in September (bordersrailway.co.uk).
Back in England, special events will take place throughout the year to mark the 800th anniversary since the sealing of Magna Carta in Runnymede on 15 June. Four original copies are going on display at the British Museum in London, while key locations – Salisbury, Canterbury, Lincoln, Durham and more – will be putting on special events (magnacarta800th.com).
Bristol takes up its post as European Green Capital 2015 with a programme of festivals, events and a Big Green Week in June (bristolgreencapital.org), while the Kent resort of Margate continues its rejuvenation with the first phase of Wayne Hemingway's reimagined Dreamland amusement park opening in the spring (dreamlandmargate.com).
And in Wales, the Royal Mint will open its first visitor centre at its headquarters in Llantrisant, Mid Glamorgan, by the end of the year. Visitors will get to see how coins are produced and strike one of their own as a souvenir (royalmint.com).
Iceland
Iceland is packed with reasons to visit, from summer hiking to winter Northern Lights excursions, and while the country has long had plentiful connections from London, access from the Midlands will get a boost in February when Icelandair (020 7874 1000; icelandair.co.uk) launches the first flights from Birmingham to Reykjavik.
Icelandair is also among the carriers looking to turn the country's capital into a stopover destination between the UK and the US. It is launching flights via Reykjavik to Portland and Orlando. Wow Air (0118 321 8384; wowair.co.uk) will take off for Boston and Baltimore, serving Washington DC. Icelandair offers stopover passengers a new excursion to the Secret Lagoon, near the village of Fludir. On a Floating Tour you can bob along in the 38-40C water under the night sky while listening to Sigur Ros.
If you've had your fill of natural wonders, why not try a man-made one? June will see the launch of the Ice Cave (icecave.is), a cavern and tunnels dug under Langjokull, one of the country's largest ice caps. Eight-wheel-drive monster trucks will take visitors to the entrance, from which they can walk 300 metres inside and 30 metres below the surface of the glacier. Regent Holidays (020 7666 1290; regent-holidays.co.uk) will be offering nine-hour excursions to the Ice Cave from £170 per person, departing from Reykjavik.
Additional new tours for 2015 include Responsible Travel's seven-day Walking with Pack Horses trip, departing 9 August (01273 823 700; responsibletravel.com; £773 excluding flights) and Explore's four-night Whale Watching in Iceland trip to the far west of the country (01252 883 795; explore.co.uk; from £1,298 with flights; departures April-June and November-December).
The Deep South
Tennessee or not Tennessee? What counts as part of the Deep South varies according to who you ask, but whatever your definition, the region has been brought into sharper focus thanks to new Virgin Atlantic flights (0344 209 7777; virgin-atlantic.com) from Heathrow to Atlanta, Georgia. The route allows onward connections across the southern US and beyond with codeshare partner Delta.
Atlanta will also welcome that most southern of things, a streetcar (streetcar.atlantaga.gov), connecting Downtown to tourist sites such as the Martin Luther King Jr National Historic Site.
Across the state line in Tennessee, on 8 January Elvis Presley's flamboyant mansion, Graceland (graceland.com), will be the centre of commemorations for what would have been the King's 80th birthday. Festivities include a cake cutting, an auction and an Elvis-themed ball. Later in the year, a 450-room hotel, The Guest House at Graceland, will open.
The region's rich musical heritage isn't limited to Elvis. In spring the Memphis Music Hall of Fame (memphismusichalloffame.com) will open its doors, while on 3 October Nashville's most famous country show, the Grand Ole Opry (opry.com), turns 90, with special concerts and free live music.
March will see the launch of the New Orleans Jazz Market (thenojo.com), a performance space and venue in an old department store. Next year also marks a decade since Hurricane Katrina hit the region, although commemoration plans have yet to be announced.
TrekAmerica (0333 999 7951; trekamerica.co.uk) has introduced a one-week Deep South BLT tour for 2015, starting and ending in New Orleans, with stops in Memphis, Nashville and Birmingham, Alabama. It costs from £792, with departures throughout the year. Flights extra.
Belgium
This year Belgium was the go-to destination for travellers commemorating 100 years since the outbreak of the First World War, and 2015 will see another military milestone: the bicentenary of the Battle of Waterloo (waterloo2015.org). The anniversary will be marked by a new memorial opening in May, followed by two huge battle re-enactments on 19 and 20 June, featuring more than 5,000 "soldiers".
Elsewhere, Mons takes up its title as European Capital of Culture 2015 (shared with Pilsen in the Czech Republic), and to mark the occasion the city is hosting a series of events (mons2015.eu), including the opening ceremony on 24 January.
Next year also marks 125 years since the death of Vincent Van Gogh (vangogheurope.eu) and from 25 January to 17 May Beaux-Arts Mons (bam.mons.be) will be hosting an exhibition titled "Van Gogh In The Borinage", which examines the period the artist spent living in the area.
In Brussels, an Art Nouveau and Art Deco biennial will take place every weekend in October, offering the chance to visit more than 60 historic buildings not normally open to the public.
From 28 March-28 June the Rubens House in Antwerp (rubenshuis.be) will hold a new exhibition on the artist, while Flanders Opera (operaballet.be), also in the city, will host a dance production, Flanders Fields, from 29 May-7 June.
Leger Holidays (0844 846 0808; leger.co.uk) has 10 new Belgium tours for 2015. A five-day Waterloo 200th Anniversary Tour, departing 15 June, costs £395, with coach travel and accommodation.
The Azores
More than 900 miles from mainland Europe, the furthest-flung Portuguese islands have always been expensive to reach from the UK. But those who have made the journey have been rewarded with beautiful volcanic landscapes of rolling green hills and sheer cliffs that drop down to black sand beaches and the Atlantic – plus incredible wildlife.
The good news is that the journey to the Azores becomes cheaper in 2015 with the launch of the first low-cost flights from the UK. In April Ryanair (0871 246 0000; ryanair.com) will start flying weekly from Stansted to Ponta Delgada, on the main island of Sao Miguel, from £45 each way. The journey time is under four hours, and you can connect to the rest of the archipelago using local flights and ferries.
Visitors taking advantage of those first flights will have the chance to see the world's largest mammals during the annual blue whale migration (March-April), along with a host of other whales and dolphins, while summer and autumn bring great bird watching.
Feeling energetic? Take to the hills of Faial during the Azores Trail Run in May (azorestrailrun.com) or stand back and watch the professionals at the Red Bull Cliff Diving World Series (redbullcliffdiving.com) on Sao Miguel in June.
Alaska
The 49th state is one of the US's most spectacular and remote spots for an outdoor adventure, with its plains, fjords, mountains and glaciers. There are more than a dozen national parks and preserves, with six million-acre Denali National Park (nps.gov/dena) one of Alaska's most visited. Home to Mount McKinley, North America's tallest peak, Denali is due to see a new nature trail and campsite completed next summer – the first stage of a long-term project to improve visitor facilities in the park.
Those using Anchorage as a jumping off point can get into the celebratory spirit next year as Alaska's largest city marks its centenary (anchorage.net/centennial). Events will be taking place throughout the year, including several exhibitions about the state's history at the Anchorage Museum (anchoragemuseum.org), as well as a themed garden at the Alaska Botanical Gardens (alaskabg.org), figure skating and log cabin exhibits.
Cox & Kings (020 7873 5000; coxandkings.co.uk) has added Alaska as a new destination, with an eight-night self-drive tour starting in Anchorage and taking in Denali National Park and Prince William Sound, home to 10,000 glaciers. From £1,495pp with car hire and accommodation, but not flights.
Reuse content