Join the club: Piloxing
'You're guaranteed to burn up to 900 calories each class," one of London's first Piloxing instructors, Teresa Malins, claims. In this one-hour session, you can burn more calories than in the last meal you ate.
Unsurprisingly, the new class is a unique combination of pilates and boxing. Created for women, it is a fine choice for those who aim – unrealistically – for the sleek and incredibly-toned body of a Victoria's Secret model.
Piloxing is fast-paced, fat-burning, high-intensity interval training, and it's suitable for those, like me, who are complete beginners in both disciplines.
But how does the meditative quiet of pilates work with the aggression of boxing? The punches, combined with jumps, bring your heart rate up to the roof, while the pilates positions work out your buttocks and core. It's not easy. I could hardly catch my breath, and my body was shaking when holding each pose.
To add resistance to the workout and tone arms further, Piloxing incorporates 1lb gloves. Unlike dumbbells, the extra weight is attached tight to your hands. You don't feel the pain... until you reach the 30-second count, punching non-stop to the beat of Lady Gaga's "Applause"; from that moment, every second feels like an hour.
Hollywood has helped make Piloxing a hit in the US and it is now taking off in the UK, with a few classes now available.
I tried Push Studios, a small, yet cosy, room in south London, packed with ladies who seem to be loyal to their weekly class. My welcome instructions were "Shoes off, gloves on!". I was clearly the newbie, but I left feeling physically and mentally empowered.
Cheapskate's version: Hold a pint of milk in each hand and punch non-stop for 30 seconds in front of the mirror. Drop-in classes cost £12 at Push Studios in East Dulwich, south London, pushstudios.co.uk
Linda Sharkey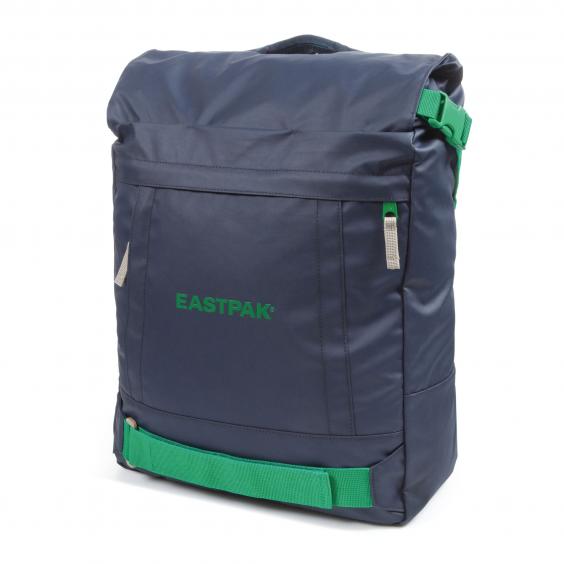 Gear: Eastpak Ekspres, £80
After three, long winter months, your cycle bag might look bedraggled. Time to re-up with his pannier-like backpack from the US bag champions.
 
The cyclist: Toxic smug levels
You say "cycling", our survey says...?! Keen? Fast? What about hungry, or, according to probably dodgy science published earlier this month, attractive? Search 'cyclists are...' on Google and the auto-complete function suggests, in this order: a danger, annoying, rude, idiots, arrogant.
Ouch! But how many of you thought 'smug', a word long associated with pedalling (I imagine it's number six on the above list)? Indeed, if you then Google 'smug cyclists', the first page features polemics by, reliably, that tag-team of reason, Melanie Phillips and Rod Liddle (I have not tried giving their names the auto-complete treatment – you are free to do so).
When did cycling and smugness become synonymous, and a stick with which to beat us? Well, at the risk of sounding smug, for as long as cycling has been the best way to go (I need not point out its benefits to mind, body and wallet). I think of it as I write, during the latest London Underground strike, which has brought misery to millions but, well, not me.
But I issue a plea to cyclists to keep a lid on self-righteousness, because it ain't pretty and we already have a PR problem. As I discussed this with a colleague on the way to our bikes on day one of the Tube strike, I joked that we'd probably get run over in karmic retribution. The next morning, he limped over to my desk. He'd been hit by a bus (he's fine).
Simon Usborne (@susborne)
Takin' it easy: 'The 15-minute rule'
Some years ago I wrote a piece about being lazy in which I came up with a hard and fast rule, which I recycle now because, well, obviously... The 15-Minute Rule addresses the fact that every so often, even lazy people need to get things done. And so, to fight against your better ease-taking instincts, if you really, really need to do something, you must undertake the action within 15 minutes of thinking of it otherwise, forget it, Jake. It's not going to happen. Said activity is lost to the ether. Put your feet up. Take a load off.
Larry Ryan
Modern gym rules: High fives
Along with whoops, bum slaps and towel whipping, to be left behind with your university sports team