United eggs all in one basket
Jose Mourinho has taken a bold gamble by conceding Manchester United's Premier League top-four hopes, which puts an incredible level of pressure on their remaining Europa League matches. If United can see off Celta Vigo this week, they face a likely Europa League final against Ajax, who lead Lyon 4-1 going into their second leg.
However, United are by no means in the final yet. Despite scoring at the Estadio de Balaidos, United will not have any away goal bonus should Vigo find the back of the net on Thursday as any goal will cancel out United's – and more than one will put Mourinho's side in big trouble. As long as United keep a clean sheet, they will be through to the final, although the prospect of facing Ajax should be a daunting one given the Dutch side can still win the Eredivisie heading into the final weekend and easily dispatched Lyon last week.
Arsenal vs Manchester United player ratings
Arsenal vs Manchester United player ratings
1/23 Player ratings

We run the rule over the two teams.

Man Utd via Getty Images

2/23 Petr Cech - 7 out of 10

Made a number of good saves. An impressive display.

AFP/Getty Images

3/23 Rob Holding - 7 out of 10

A composed performance from the 21-year-old who looks at home in a 3-4-2-1.

AFP/Getty Images

4/23 Laurent Koscileny - 7 out of 10

A typically commanding performance. No Arsenal made more tackles than the skipper.

Man Utd via Getty Images

5/23 Nacho Monreal - 6 out of 10

A good performance although he was exposed on a couple of occasions by the raw pace of Martial.

Man Utd via Getty Images

6/23 Alex Oxlade-Chamberlain - 9 out of 10

Superb. It's hard to believe this isn't his natural position. Has as many assists this season (seven) as in the previous five seasons combined.

Getty Images

7/23 Aaron Ramsey - 7 out of 10

A bright performance from the Welshman.

Getty Images

8/23 Granit Xhaka - 9 out of 10

Was very lucky with his goal. But made more passes and touched the ball more times than any other player on the pitch.

Getty Images

9/23 Kieran Gibbs - 7 out of 10

Solid at the back and also enjoyed some lung-bursting runs further forward.

AFP/Getty Images

10/23 Mesut Ozil - 6 out of 10

Still not at his best, although made a couple of smart slide-passes.

Arsenal FC via Getty Images

11/23 Alexis Sanchez - 7 ouf of 10

A characteristically busy performance and harassed Axel Tuanzebe all afternoon.

Getty Images

12/23 Danny Welbeck - 8 out of 10

Took his goal with confidence. Incredibly, he didn't misplace a pass all afternoon.

Getty Images

13/23 David de Gea - 6 out of 10

Had no chance with either goal.

AFP/Getty Images

14/23 Axel Tuanzebe - 6 out of 10

Naturally, struggled in some departments and was guilty of straying out of position on a few occasions. But impressed in other areas. Made more tackles than any of his team-mates, for example.

Getty Images

15/23 Chris Smalling - 5 out of 10

Looked a little short of match-fitness. Terrible marking led to Arsenal's second.

Getty Images

16/23 Phil Jones - 5 out of 10

His poor marking was exposed by Arsenal on more than one occasion.

AFP/Getty Images

17/23 Matteo Darmian - 5 out of 10

Partially at fault for Arsenal's second goal. Barely strayed into Arsenal's half.

AFP/Getty Images

18/23 Ander Herrera - 5 out of 10

Made two important tackles but turned his back on Xhaka which handed Arsenal their first goal.

Arsenal FC via Getty Images

19/23 Michael Carrick - 5 out of 10

Frequently overran in the middle although did make a number of interceptions.

AFP/Getty Images

20/23 Wayne Rooney - 6 out of 10

Had six shots: more than all of his team-mates combined. Only two forced Cech into making a save.

Man Utd via Getty Images

21/23 Juan Mata - 6 out of 10

Worked hard and his passing was good but received little support.

AFP/Getty Images

22/23 Anthony Martial - 6 out of 10

Didn't look particularly at home playing down the middle.

Man Utd via Getty Images

23/23 Henrikh Mkhitaryan - 5 out of 10

A subdued performance and was withdrawn when United were chasing the game.

AFP/Getty Images
It may have been wise to not play such a weakened side against Arsenal and try to take down a side who were bereft of confidence and results and are facing the prospect of a first finish outside the top four during Arsene Wenger's reign as manager. Given that Liverpool's failure to beat Southampton put United's fate back in their own hands, Mourinho might just have made an error by not going for it against Arsenal.
City can be a force if Guardiola gets his defence right
The Manchester City side that swatted aside Crystal Palace on Saturday looked like the Pep Guardiola team we all expected to take the league by storm back at the start of the season.
With David Silva pulling the strings – and opening the scoring inside two minutes – Guardiola looks to have an exciting, young attack to work with, with Raheem Sterling, Kevin De Bruyne and Gabriel Jesus helping to bring the average age down considerably. But the defence looks significantly weaker. Guardiola overlooked both Bacary Sagna and Pablo Zabaleta to play Fernandinho, a midfielder, at right-back, while there is always the risk that Vincent Kompany will suffer yet another injury.
If Guardiola can rectify these issues and sort out his problem in goal – with Claudio Bravo proving a poor signing and Joe Hart heading for the exit – City could well be the team to beat next season.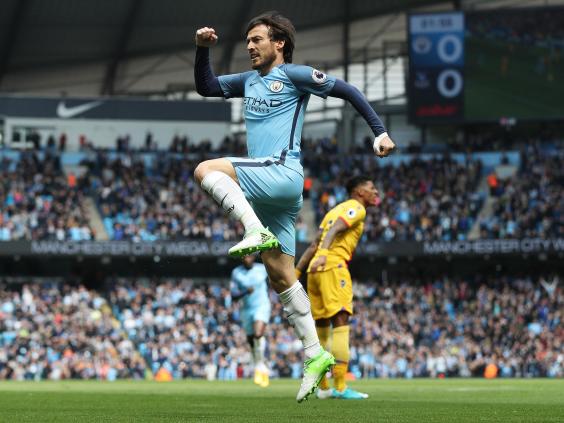 Liverpool top-four hopes hang by a thread
Each time Liverpool are handed the advantage in the race for the top four, they give themselves another hurdle to overcome. Had they beaten Southampton at the weekend, Liverpool would have been 10 points clear of Arsenal, eight ahead of United and on course to join City, Spurs and Chelsea in the Champions League next season.
The fact that James Milner saw a second-half penalty saved by Southampton's Fraser Forster in the 0-0 draw is not why Liverpool slipped up. Milner has been excellent from the penalty spot this season and his run of successful efforts was likely to come to an end at some point. What was to blame was Liverpool's inability to create strong opportunities to score, with most of their shots coming from outside the area.
Now, Jürgen Klopp's side must win both of their remaining games – away at West Ham and at home to Middlesbrough on the final day – to guarantee a place in the top four, and with doubts about their ability to beat teams lower in the table at Anfield, the game against Boro could prove the making or breaking of this Liverpool side.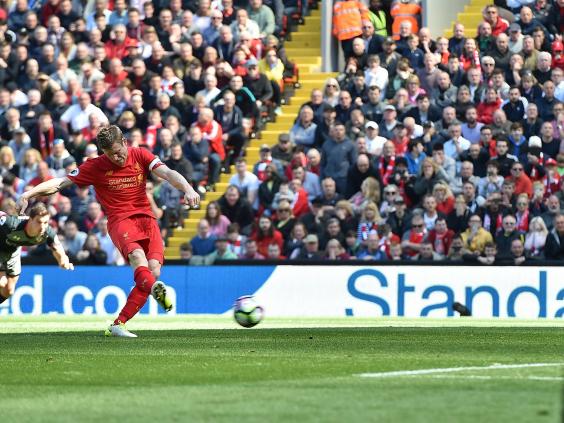 Why haven't Tottenham won anything with Pochettino?
The reaction to Tottenham's title challenge-destroying defeat by West Ham on Friday night was a mixed one. Some claimed that Spurs had "bottled it" again, more in reference to last season's last capitulation that cost them the title and paved the way for Leicester to claim the most unlikeliest of successes. Others chose to react against this and hit out at Spurs' critics by suggesting you cannot bottle it if you never had it in the first place, in reference to Chelsea's runaway lead, and claimed that the White Hart Lane outfit had created a title race from one that didn't exist.
But for all Tottenham's success over the last two years, what do they have to show for it? They've secured more points than any other team, spent significantly less than their top six rivals, and yet have just one failed cup final appearance to their name, along with an early Champions league exit.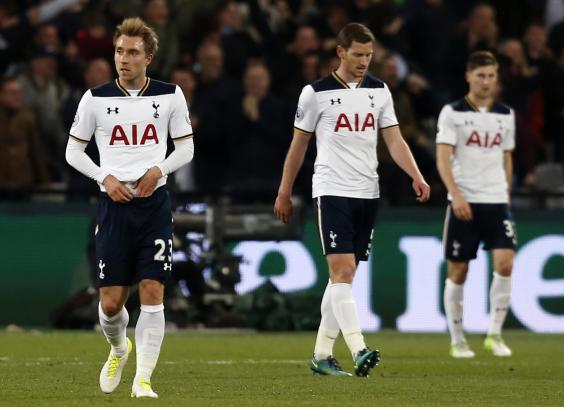 Granted, Spurs did not bottle it this season, but there's a genuine question to ask about their mental strength when put in high-pressure games. Until they have something to show for their efforts, these questions will not go away.
Hull choke when it matters most
Hull could not have endured a worse Saturday afternoon if they tried. Unbeaten at home under Marco Silva and welcoming already-relegated Sunderland to the KCOM Stadium, three points should've been the order for the Tigers to take a step towards Premier League safety. Added to that was the fact that Swansea were taking on seventh-placed Everton, and the prospect of a home win at the Liberty Stadium seemed slim.
So how did Hull manage to lose 2-0 to a side that had not won in 11 matches and has seen their only goal threat in Jermain Defoe go on a 10-game drought in the league? Silva refused to write off Hull's chances of survival after the match with just a point between them and the Swans, but with only two games remaining, this was a huge opportunity missed for Hull to defy the odds and step towards safety.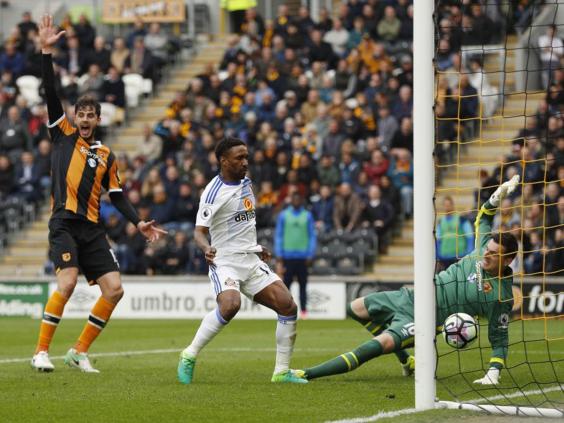 Everton still short of challenging the top six
Not so long ago, Everton were right in the mix to keep pace with the top six and were even threatening to get in on the Champions League act. But a run of just two wins from seven games has seem them fall away from the top of the table and into Premier League obscurity, with the Toffees now floating around in seventh place, Europa League football in the bag and little else to play for.
Everton's slump in form can be seen to stem from the Merseyside derby defeat by Liverpool on 1 April. The loss saw Klopp's side ease to victory at Anfield and continued their dominance in this fixture, while the reaction on the Blue half of Merseyside was dominated by a contract stand-off between Ronald Koeman and his two best players, Romelu Lukaku and Ross Barkley.
If Everton are to challenge the established order, they need to start proving to players like Lukaku and Barkley that it's worth their time to stay at Goodison Park, otherwise they risk losing them to the very teams they're trying to challenge.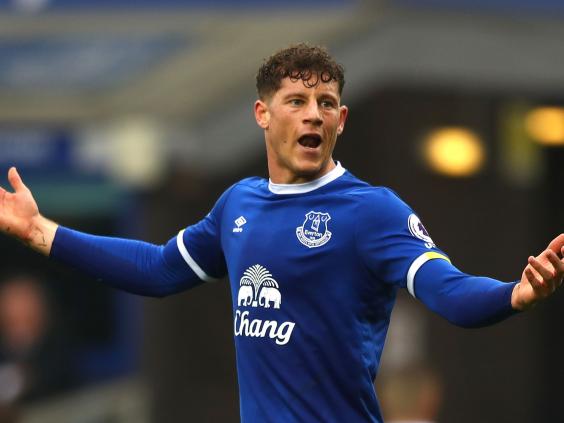 Smart business this summer can make Leicester strong again
Somewhat under the radar, Leicester City look like they could finish in eight place, and should at least achieve a top-half finish – though they do face a tricky run-in against City, Spurs and Bournemouth. It may have taken the heartbreaking decision to sack Claudio Ranieri to get this far, but Leicester look like the team that powered to the title last season once again.
If they can buy the right players in the summer and retain this attitude – unlike they did last year – then Leicester may just cause a few surprises next season. They will not have European football to worry about, and even if they see the likes of Riyad Mahrez and Kasper Schmeichel attract interest from elsewhere, they should be in a strong position to bring in the right players that will help continue the good work that Craig Shakespeare is doing at the King Power Stadium.
Now who'd have through that when Ranieri was sacked three months ago?
Reuse content