The British travel industry has presented its demands for the UK's departure from the European Union – with a warning that a failure to negotiate swiftly could prove "hugely damaging" for airline passengers.
Abta, the association representing travel agents and tour operators, is calling for arrangements for reciprocal medical treatment for tourists and free mobile roaming to continue for British travellers to Europe. It has also demanded that the UK gets an exemption from the EU's plans for tougher red tape.
The organisation campaigned strongly for a Remain vote in last June's referendum. Its new report, Making a success of Brexit for travel and tourism: Priorities for the Brexit negotiations, stresses a post-EU settlement is a matter of extreme urgency for the travel industry.
"Many Abta members have holidays on sale up to 18 months in advance," says the report. "With negotiations taking two years, it is vital that the Government agrees effective transitional arrangements with the EU whilst the finer details of the UK's exit are worked out."
EU negotiators say discussions on future arrangements will begin only when the terms of Britain's exit, including a financial settlement, are agreed. The earliest this could happen is autumn 2017 – by which time some trips for spring 2019 will be on sale. 
Top of Abta's agenda is a deal on flights. Britain is the leading aviation power in Europe, with direct flights to more international destinations than any other EU country – nearly 400. Most of these are from London, which handles far more airline passengers than any other city on earth. The city is well ahead of New York, Tokyo, Paris and Dubai.
Britain and Ireland were at the forefront of liberalising aviation, enabling easyJet and Ryanair to flourish across the EU.
Most flights to and from the UK are governed by the European open-skies agreement, which allows any EU airline to fly anywhere in Europe, and a second treaty governing travel between the EU and the US; 10 years ago, the UK's bilateral agreement with Washington on transatlantic flights expired when the pan-European agreement was signed.
"It is critical to retain or replace these agreements so that UK airlines can continue to operate established air routes," warns Abta. 
"There is no international fall-back option, such as World Trade Organisation rules, that exists for the aviation sector."
The Government issued a joint statement with Airlines UK in November saying: "We want to make sure we have liberal access to European aviation markets."
Mark Tanzer, Abta's chief executive, told The Independent: "The history of aviation has been protectionist, with access to airports and slots easily skewed towards national carriers.
"It would be ridiculous to say there is no possibility of a return to that."
Leading airline bosses have expressed concern that Europe will seek to deplete the UK lead in aviation.
Brexit Concerns
Brexit Concerns
1/26 Brexit will put British patients at 'back of the queue' for new drugs

Brexit will put British patients at the "back of the queue" for vital new drugs, the Government has been warned – forcing them to wait up to two years longer A medicines regulator has raised the alarm over a likely decision to pull out of the European Medicines Agency (EMA), as well as the EU itself. ealth Secretary Jeremy Hunt dropped the bombshell , when he said he expected the UK would quit the EMA – because it is subject to rulings by the European Court of Justice.

Getty Images

2/26 London to lose status as 'gateway to Europe' for banks

One of Germany's top banking regulators has warned that London could lose its status as "gateway to Europe" for the banking sector after Britain quits the European trading bloc. Andreas Dombret, who is an executive board member for the Bundesbank—Germany's central bank—told a private meeting of German businesses and banks earlier this week in Frankfurt that even if banking rules were "equivalent" between the UK and the rest of the EU, that was still "miles away from [Britain having] access to the single market", the BBC reports.

Jason Hawkes

3/26 Exodus

The number of financial sector professionals in Britain and continental Europe looking for jobs in Ireland rocketed in the months after the UK voted to leave the European Union

Shutterstock

4/26 Brexit is making FTSE 100 executives richer

Pay packages of many FTSE 100 chief executive officers are partly tied to how well share prices are doing rather than the CEO's performance -- and some stocks are soaring. ritish equities got a boost since the June vote because the likes of Rio Tinto, Smiths Group and WPP generate most sales abroad and earn a fortune when they convert these revenues back into the weakened pound. Sterling's fall also made UK stocks more affordable for overseas investors.

Rex

5/26 Theresa May: UK to leave single market

Theresa May has said the UK "cannot possibly" remain within the European single market, as staying in it would mean "not leaving the EU at all".

Getty

6/26

Lead campaigner Gina Miller and her team outside the High Court

Getty

7/26

Raymond McCord holds up his newly issued Irish passport alongside his British passport outside the High Court in Belfast following a judges dismissal of the UK's first legal challenges to Brexit

PA wire

8/26

SDLP leader Colum Eastwood leaving the High Court in Belfast following a judges dismissal of the UK's first legal challenges to Brexit

PA wire

9/26

Migrants with luggage walk past a graffiti on a wall as they leave the 'Jungle' migrant camp, as part of a major three-day operation planned to clear the camp in Calais

Getty

10/26

Migrants leave messages on their tents in the Jungle migrant camp

Getty

11/26

The Adventist Development and Relief Agency (Adra) which distributes approximately 700 meals daily in the northern Paris camp states that it is noticing a spike in new migrant arrivals this week, potentially linked the the Calais 'jungle' camp closure - with around 1000 meals distributed today

EPA

12/26

Migrant workers pick apples at Stocks Farm in Suckley, Britain

Reuters

13/26

Many farmers across the country are voicing concerns that Brexit could be a dangerous step into the unknown for the farming industry

Getty

14/26

Bank of England governor Mark Carney who said the long-term outlook for the UK economy is positive, but growth was slowing in the wake of the Brexit vote

PA

15/26

The Dow Jones industrial average closed down over 600 points on the news with markets around the globe pluninging

Getty

16/26

Immigration officers deal with each member of the public seeking entry into the United Kingdom but on average, 10 a day are refused entry at this London airport and between 2008 and 2009, 33,100 people were detained at the airport for mainly passport irregularities

Getty

17/26

A number of global investment giants have threatened to move their European operations out of London if Brexit proves to have a negative impact on their businesses

Getty

18/26

Following the possibility of a Brexit the UK would be released from its renewable energy targets under the EU Renewable Energy Directive and from EU state aid restrictions, potentially giving the government more freedom both in the design and phasing out of renewable energy support regimes

Getty

19/26

A woman looking at a chart showing the drop in the pound (Sterling) against the US Dollar in London after Britain voted to leave the EU

Getty

20/26

Young protesters outside the Houses of Parliament in Westminster, to protest against the United Kingdom's decision to leave the EU following the referendum

Getty

21/26

Applications from Northern Ireland citizens for Irish Passports has soared to a record high after the UK Voted in favour of Leaving the EU

Getty

22/26

NFU Vice President Minette Batters with Secretary of State, Andrea Leadsome at the National Farmers Union (NFU) took machinery, produce, farmers and staff to Westminster to encourage Members of Parliament to back British farming, post Brexit

Getty

23/26

The latest reports released by the UK Cabinet Office warn that expats would lose a range of specific rights to live, to work and to access pensions, healthcare and public services. The same reports added that UK citizens abroad would not be able to assume that these rights will be guaranteed in the future

Getty

24/26

A British resident living in Spain asks questions during an informative Brexit talk by the "Brexpats in Spain" group, about Spanish legal issues to become Spanish citizens, at the town hall in Benalmadena, Spain

Reuters

25/26

The collapse of Great Britain appears to have been greatly exaggerated given the late summer crowds visiting city museums, hotels, and other important tourist attractions

Getty

26/26

The U.K. should maintain European Union regulations covering everything from working hours to chemicals until after the government sets out its plans for Brexit, said British manufacturers anxious to avoid a policy vacuum and safeguard access to their biggest export market

Getty
Willie Walsh, chief executive of IAG, which owns British Airways, Aer Lingus and the Spanish airline Iberia, has said: "I fear Europe will see this as an opportunity to damage the UK. 
"The idea we're just going to go in and say 'here's what we want, now give it to us' is naive."
His counterpart at Ryanair, Michael O'Leary, has speculated that aviation from the UK to the EU could be temporarily grounded from March 2019. He called the letter triggering Article 50 "the longest suicide note in economic history".
US carriers, angry about the Irish subsidiary of the low-cost Norwegian airline launching routes from Scotland to the US this summer, have been lobbying President Trump to stifle competition.
Norway and Iceland are allowed to participate in European aviation on the same terms as EU nations, but in return for accepting the EU's rules.
Olivier Jankovec, director-general for the airports' association, ACI Europe, said: "While similar arrangements could certainly be replicated with the UK, they seem incompatible with the UK Government's agenda of 'taking back control of our laws'."
Abta is also concerned about the EU's planned European Travel Information and Authorisation System (Etias), which is aimed at nationalities outside the EU. The intention is largely to emulate the Esta scheme that the US set up in the wake of 9/11 to evaluate prospective visitors. 
With Etias as currently envisaged, people intending to visit will have to go online to enter personal data, and answer questions about their health and any criminal convictions, even for a brief "booze cruise" from Dover to Calais. Duty-free allowances are expected to be reintroduced.
A parallel exercise could see life at frontiers much more complicated for all non-EU nations at borders of the Schengen common travel area. The European Commission is putting together an "Entry-Exit System" (EES) that "will apply to non-EU nationals, both those that require a visa and those that are exempted, travelling to the Schengen area". Travellers will be fingerprinted and have a photograph taken.
Jean-Claude Juncker, President of the European Commission, said: "We need to know who is crossing our borders. This way we will know who is travelling to Europe before they even get here."
Abta is seeking an exemption for British travellers from these schemes. Mr Tanzer said: "A new relationship would be a good signal going forward. Even if it's unprecedented, why not ask for it?"
Reciprocal health care is another area of uncertainty. In 2015, a British citizen used the European Health Insurance Card every two seconds on average. The EHIC currently provides medical treatment for UK residents in public hospitals in Europe on the same basis as local people.
The Brexit Secretary, David Davis, implied at a recent select committee hearing that the scheme would end.
When asked to confirm that UK citizens would no longer have access to the EHIC, Mr Davis responded: "I think that's probably right."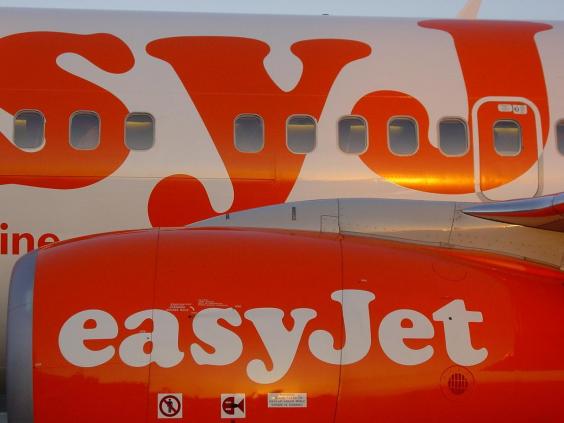 In that event, travel insurance premiums for trips to Europe are likely to rise steeply. Older travellers, particularly those with pre-existing medical conditions, would be disproportionately affected.
Mr Tanzer said: "It's a benefit to the UK as well as a financial cost, a benefit that's worth preserving. I don't see why we should forgo that."
Millions of British holidaymakers this summer will benefit from the ending of roaming charges on mobile phones anywhere in the EU. From 15 June, phone calls, texts and internet use on mobile phones within Europe will cost the same as in Britain.
The Abta report demands that the Government "replicate this EU-level agreement to ensure that British and EU customers continue to benefit from the abolition of these additional charges".
Mr Tanzer said: "We would hope there is agreement from EU receiving markets that this is a good thing to preserve.
"Money saved on exaggerated roaming changes can be spent on food and drink in Spain."
Nothing will change before the day Britain leaves the EU, but even the triggering of Article 50 has caused confusion among travellers. A number of people have contacted The Independent to enquire if the rules on passports have already become more stringent. 
Europe's chief negotiator, Michel Barnier, has warned in the Financial Times that the negative consequences of failing to reach a deal include "severe disruption to air transport and long queues at the Channel port of Dover".
But Mark Tanzer of Abta said the freedom to travel that the British currently enjoy was "indispensable".
Reuse content