20 Pledges for 2020: Ethical investment isn't always ethical - here's what you need to consider
I've pledged to help people navigate the green investment maze in 2020. There's no one way through it. But it is a way you can achieve positive change.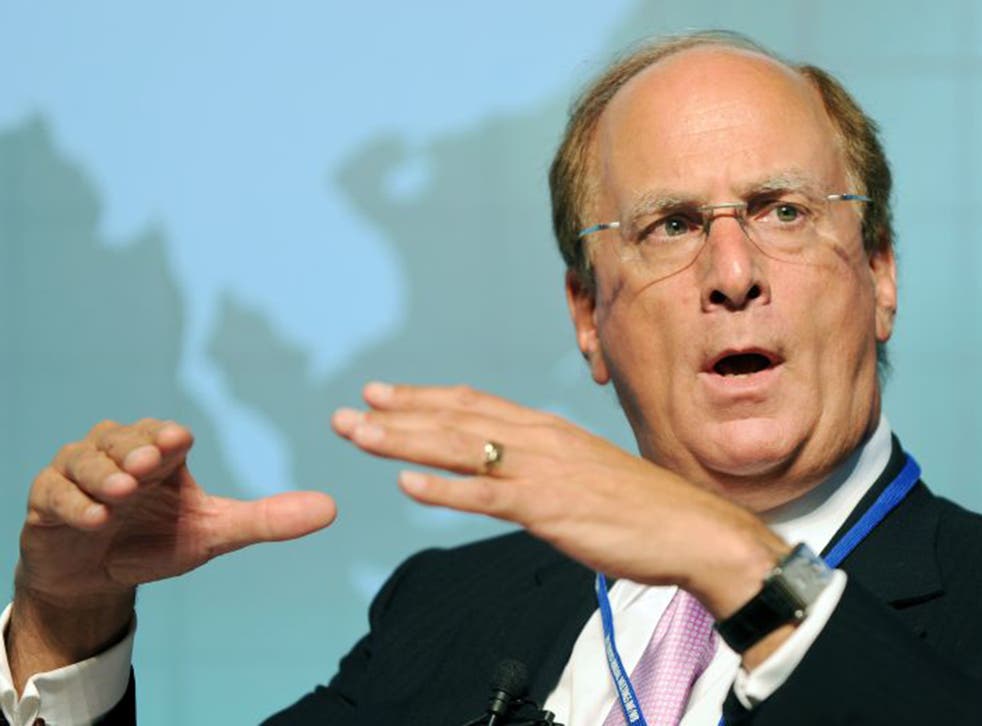 "Climate change has become a defining factor in companies' long-term prospects… I believe we are on the edge of a fundamental reshaping of finance," said Larry Fink, the CEO of BlackRock, the world's biggest money manager.
Fink's letter to shareholders generated a great deal of attention and positive comment. Climate change, we were told, is going to be put at the heart of company's strategy.
It sounds good and it ought to matter. BlackRock oversees assets worth $7tn (£5.4tn). With that comes the power to make its voice heard.
But, to date, BlackRock's hasn't been doing that.
I looked at an analysis on how asset managers use their votes, which was conducted by ShareAction, the responsible investment campaign group.
Business news: In pictures

Show all 13
It looked at the votes cast by 57 of the world's biggest asset managers on a total of 65 proposals designed to speed up corporate action on climate change at big companies. The motions covered emissions reduction targets, climate reporting, governance and corporate lobbying.
All ten of the least supportive voters came from the US including, drum roll please, BlackRock.
A different study, this time by InfluenceMap, another non profit, looked at a variety of different metrics with a view to giving each of the world's leading fund managers a climate related engagement score.
BlackRock fared slightly better here. It managed a C plus on an A to D scale. That's better than some of its US peers, but still nothing to write home about.
Then there's what Majority Action, an American non profit that "empowers shareholders to hold corporations accountable to high standards of corporate governance, social responsibility, and long-term value creation", had to say in its report on voting behaviour.
"BlackRock and Vanguard (another big US manager) voted for 99 per cent of US large capitalization energy and utility company-proposed directors and 100 per cent of their say on pay proposals.
"BlackRock and Vanguard not only voted with management more often than most of their asset manager peers; they were also more likely to support management at these fossil fuel intensive companies than they did across US equities overall."
Taken together, the reports are damning.
On the flip side, European fund managers come out rather better. Seven out of the top ten identified by ShareAction were European, including all of the top five.
In first place was Switzerland's UBS Asset Management, followed by Germany's Allianz Global Investors. We then have a trio of UK firms: Aviva Investors in third with Legal & General Investment Management and HSBC Asset Management tied for fourth.
How about InfluenceMap and its grades? L&G, Aviva, UBS and BNP Paribas all got As.
Why is this important?
Most firms that market funds to retail investors have some form of ethical or environmental, social & governance (ESG) screened product to offer because they're popular and can therefore prove profitable.
But if the rest of a manager's money is used to support and enable the backward looking bosses of carbon emitters and polluters then it doesn't really count for much.
If you're an ethically minded investor, it's not just the ethical fund and what it does that you need to take into account. It's the manager and how they use all of the money they manage.
This is not intended as a hagiography. Even the managers that do back climate resolutions could stand to do more. But you're still better off picking one of those, with a proven record of using their voting clout to achieve positive change, than you are a manager trading in pretty words and promises.
Register for free to continue reading
Registration is a free and easy way to support our truly independent journalism
By registering, you will also enjoy limited access to Premium articles, exclusive newsletters, commenting, and virtual events with our leading journalists
Already have an account? sign in
Register for free to continue reading
Registration is a free and easy way to support our truly independent journalism
By registering, you will also enjoy limited access to Premium articles, exclusive newsletters, commenting, and virtual events with our leading journalists
Already have an account? sign in
Join our new commenting forum
Join thought-provoking conversations, follow other Independent readers and see their replies