The Independent's journalism is supported by our readers. When you purchase through links on our site, we may earn commission.
20 pledges for 2020: Why I'm ditching disposable razors
Truly ethical and sustainable beauty brands aren't easy to find. Can Jessica Jones go a whole year without using anything else?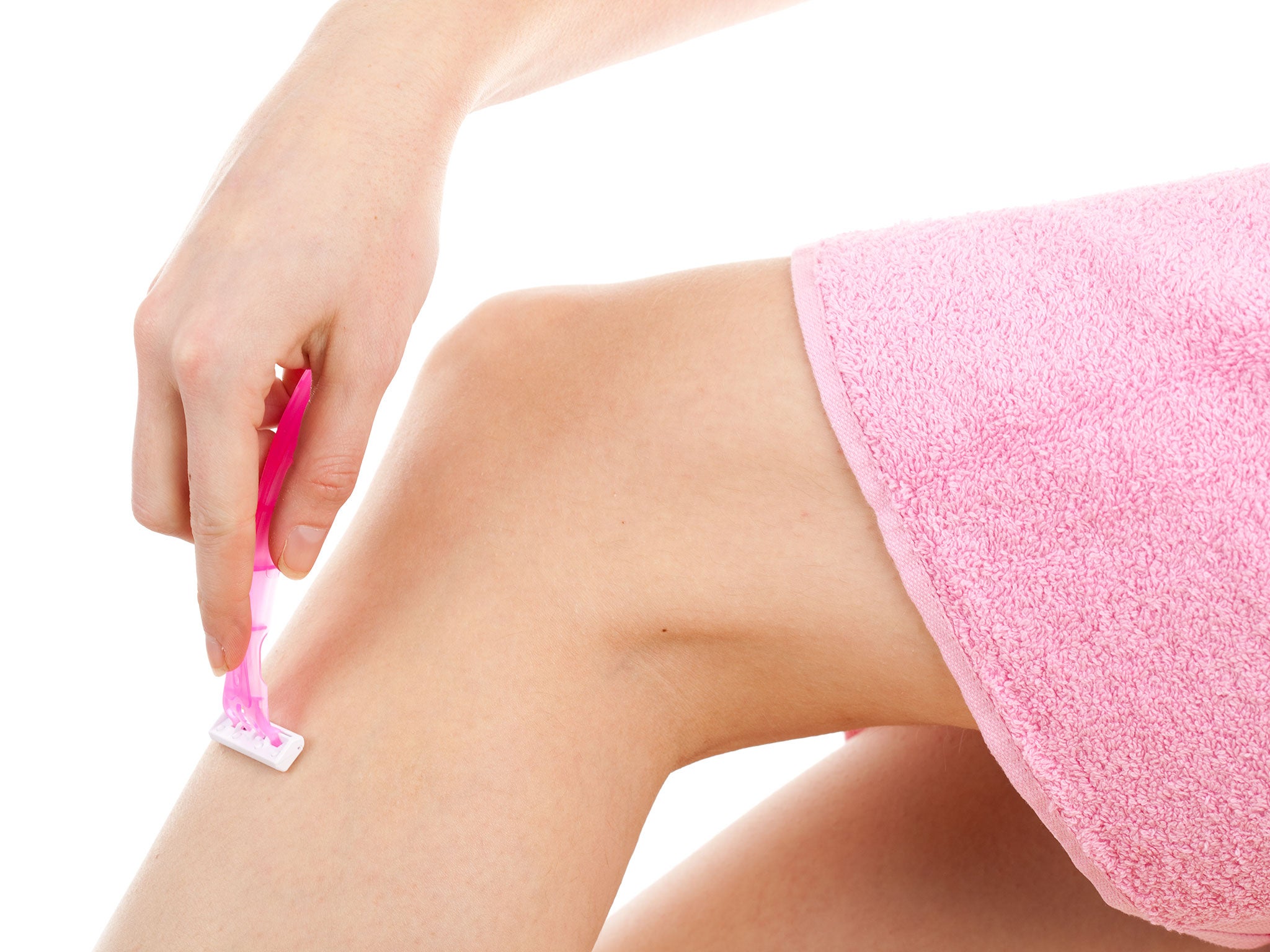 It's in the name. Disposable razors are made to be disposed of. If this isn't the most accurate summing up of modern capitalist consumerism - cheap, effortless, replaceable - then I don't know what is. I can't say I've never used one either. In fact, up until recently I hadn't even really considered how unresourceful and wasteful they are. And that's part of the problem. Disposable products that we buy, use, then bin (probably most of the time not bothering to recycle) have become such a normal part of our 'throwaway' culture that we don't even question them and the impact they are having environmentally.
Disposable plastic razors are not easily recycled because they are inconveniently made from mixed materials and their sharp nature is hazardous, hence they clog up landfill sites. The manufacturing process is complex and costly. What's more, they are often sold in unnecessary blister plastic packaging - the kind that causes severe 'wrap rage' due to its impossibility to get into without a small toolkit and an inhuman level of patience.
In 2018 approximately 5.5 million people in the UK were using disposable razors. It doesn't take much to work out that that is a vast amount of plastic being used and then thrown away each week. Whilst there is not any talk of banning disposable razors (in the same way that the ban on plastic straws, drinks stirrers and cotton buds has come into force this year), there really should be. The disposable razor industry is huge!
As the market for disposable razors has increased since they were introduced in the 1970s, so have the marketing efforts to keep them current and innovatory. Newfangled designs with more blades, - the more the better! - different colours, lubricating gel strips here, a touch of aloe vera there, and empty promises such as 'anti-friction' and 'comfort glide'.
The monopoly that large brands have had on the shaving industry for so long is something that we have allowed to happen and obviously the only way for the supply of disposable razors to go down is if the demand stops. Luckily, there are plenty of options out there for a sustainable shaving routine. Some are better than others but all of them are better than disposable razors.
Double-edge safety razors are alternative and they are often zero-plastic, instead made from materials like stainless steel and bamboo that last a lifetime. These are cost-effective, stylish and give a smoother shave, causing less skin irritation.
Instead of using shaving foam which has its own set of entirely different environmental problems (e.g. toxic chemicals, aerosol propellants, energy and water use in the production process), why not try a shaving soap that is inexpensive and has limited packaging. Brands like Kairn, Rockwell Razors and Bambaw are determined to end our throwaway culture and offer plastic free products and zero waste shaving kits.
Epilators are a good method of longer-lasting hair removal if you can tolerate the misery, although I'd liken the agonising experience to a cat slowly scratching the skin off your legs. For me, the pain is very much not worth the gain, especially considering that electric shavers work just as well.
Whilst both of these do use electricity and are generally made of plastic, they still have great benefits over disposable razors. They can be used wet or dry without any need for shaving foam or soap, the batteries are rechargeable and recyclable, and the plastic parts last a long time so don't need replacing.
Whatever you choose, just don't use disposable razors.
Join our commenting forum
Join thought-provoking conversations, follow other Independent readers and see their replies