20 Pledges for 2020: Coronavirus has put my war against single-use plastic on hold
Out with the old, in with the new, single-use coffee cups are officially du jour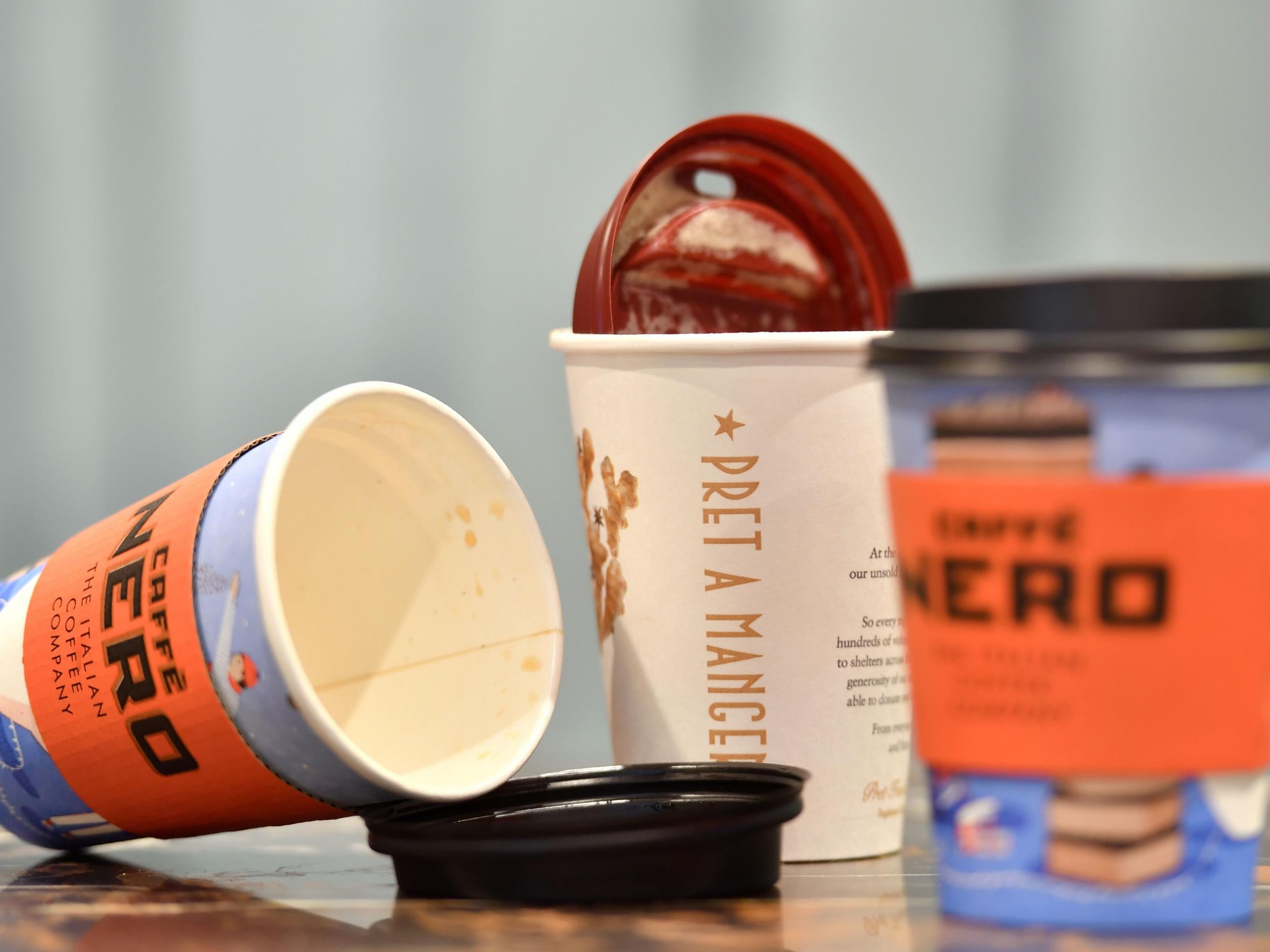 If you cast your mind back to before the outbreak, you'll remember that owning a reusable cup was considered fashionable, a statement about how much you cared about the environment. And being seen with a disposable coffee cup was somewhat of a millennial faux pas owing to the plastic lining rendering them almost impossible to recycle.
But, in our current coronavirus crisis, new, single-use products have been deemed more hygienic than their reusable counterparts. While the accuracy of this is debatable, your favourite reusable cup has been (albeit temporarily) banned, and whether we like it or not, single-use coffee cups are officially du jour.
Before and after photos show impact of coronavirus around the world
Show all 20
On day one of working from home, I went to GAIL's Bakery for some fresh air (and a break from my housemates). I ordered my coffee and presented my reusable cup, as per the norm, only to be told that they were pausing customers' use of personal cups due to the coronavirus outbreak.
Slightly bemused, I investigated this further and learnt GAIL's Bakery wasn't alone in this endeavour. Starbucks had similarly implemented this policy "out of an abundance of caution" to help prevent the spread of COVID-19. And the likes of Costa, Pret A Manger and Cafe Nero had followed suit.
I must admit that I did accept my flat white in a paper cup, however I can't help but worry about the plastic-free movement during this period. Our reusable habits that were once considered environmentally virtuous now invoke a fear of germs. With New York State postponing its plastic bag ban until 15 May, even reusable shopping bags are being frowned upon.
What's more 2020 was set to be a big year in terms of meaningful change. A growing number of companies - including McDonalds, which replaced plastic straws with paper ones - had started to take positive steps and set targets to reduce single-use items. However, without much warning our 21st-century life has been put on pause, and so with it has my war against plastic. Buying my usual foods: tinned chickpeas, black beans and loose fruit and veg has been near impossible. But, I'm hopeful I'll be able to return to being fully single-use plastic free soon, until then I'll spend my time worrying about how I'm going to keep myself sane in this period of social distancing. And I urge you to do the same.
Join our commenting forum
Join thought-provoking conversations, follow other Independent readers and see their replies