The Independent's journalism is supported by our readers. When you purchase through links on our site, we may earn commission.
20 pledges for 2020: How to find sustainable fashion in lockdown
Don't just go to Boohoo...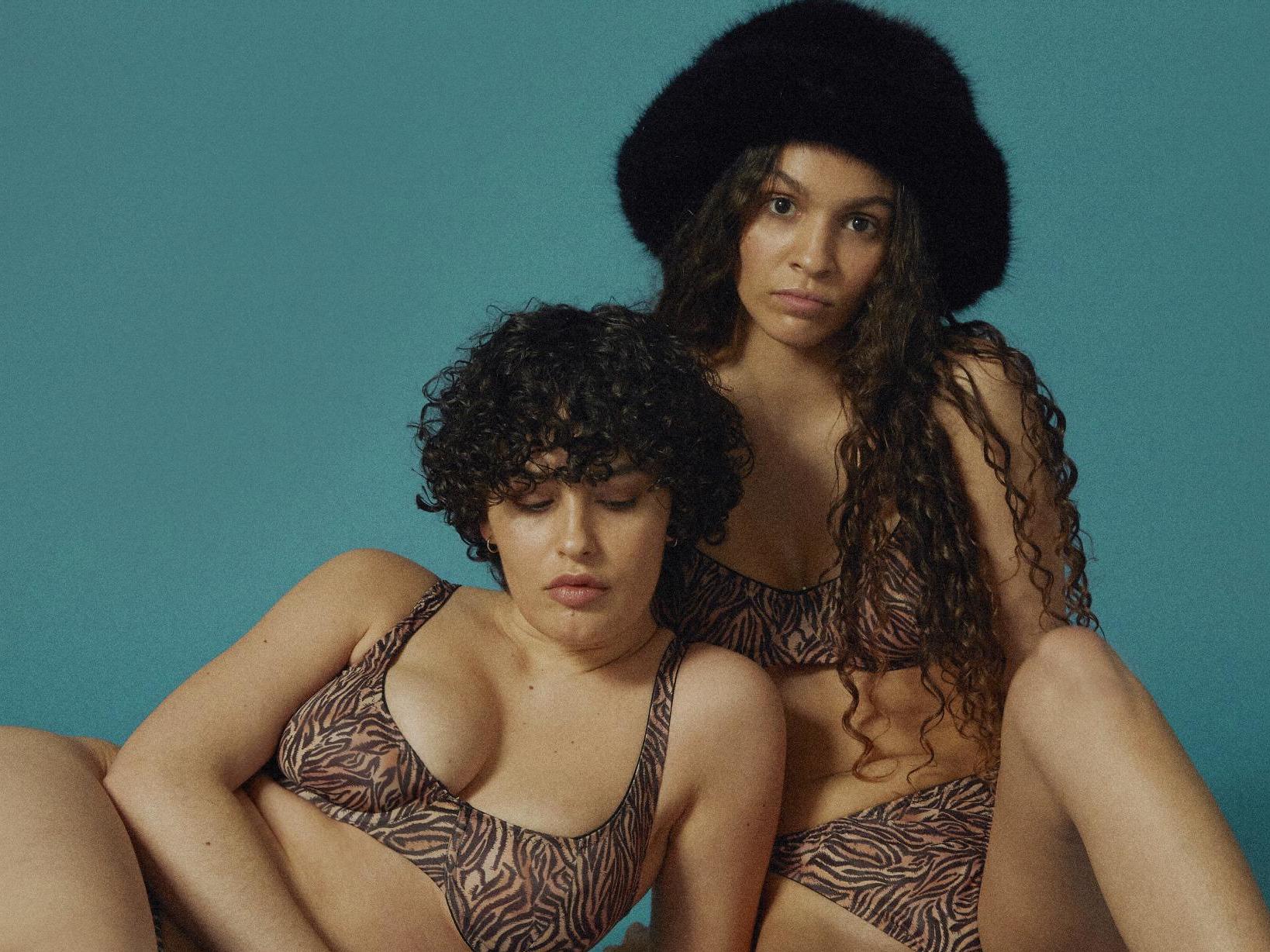 When I find myself in times of trouble, online shopping comes to me. We all have our own methods of distraction, whether it's drinking with friends, dancing into the wee hours, or baking an enormous loaf of banana bread. Now, thanks to the lockdown, our options are somewhat limited – and I'm officially sick of banana bread. So shopping it is. And after four weeks of wearing only holiday clothes – quarantine has limited my wardrobe to a suitcase full of tie-dye and crop tops – I'm officially ready for some new garb. But given that a lot of shops have either slowed or stopped delivering, I was at a bit of a loss as to where to find it. Charity shops don't have websites, and a lot of my go-to sustainable brands are too small to survive the current climate. So I put a call out on social media: someone please dress me in clothes that won't kill the planet or my wallet. And I was blown away by the response.
First, I was guided towards Kemi Telford, a boutique British brand famed for its flattering flared skirts and Nigerian-inspired prints. All of the clothes are made to a high quality and designed to be long-lasting, but it's the brand's "Seconds" section that makes it so brilliantly environmentally friendly. "These are items that have been manufactured by us but which – for a variety of reasons – didn't meet the very high standards that we require," the Kemi Telford's website explains. "Rather than reject them, we work with the manufacturer to fix any problems going forward, but we sell the items already made at a cheaper price." Founder Yvonne Telford has been continuing with brand operations amid the lockdown and is posting individual orders out herself – so do give it a go.
Then I came across Nanushka, the luxury bohemian label that champions sustainability across its manufacturing line and is best known for its vegan leather items. And yes, they are delivering throughout the lockdown. Elsewhere, I was guided towards fairtrade fashion brand, Adorned, which is also still delivering its signature woven kimono jackets and loose-fitting printed trousers that are ideal for weekend at-home lounging. Then for underwear, look to Fruity Booty, the empowering lingerie brand that creates adorable sets in leopard print with matching crop tops. The brand predominantly uses surplus fabrics sourced in the UK for its garments and sends items out in 100 per cent recyclable packaging. Best of all, it's a very inclusive underwear label and has a wide-range of sizes on offer.
If its comfortable but trend-driven loungewear you're craving, head to Peachy Den, the boutique British brand that prides itself on ethical and responsible production while creating playful and flattering designs. There are snug-fitting jumpsuits, slinky flared tracksuit bottoms and matching zip-up jackets – all of which are manufactured from fabrics sourced in the UK just two miles away from Peachy Den's south London studio. Plus, in response to the pandemic, Peachy Den is currently donating 10 per cent of its sales to Compliments of the House, a Brixton-based charity that provides food to those in need.
Finally, I came across Cucumber Clothing, which is still processing orders though they may take a little longer to arrive. The brand sources all of its trims and packaging in the UK so as to reduce transport pollution and even uses volcanic minerals in some of its garments that require no water or human-made energy in their manufacturing. LIke many sustainable brands, Cucumber Clothing also doesn't do sales, the idea being that good, well-made clothes are worth paying full-price for. Particularly if you want them to stand the test of time and become a cherished item in your wardrobe.
Overwhelmed with all of these new and exciting brands to look at, I felt slightly paralysed by choice. So I ended up heading over to an old favourite of mine, Réalisation Par, the Australian brand made famous by Instagram influencers who flaunted its leopard print mini skirt across the platform for the entirety of 2017. A dress I'd been eyeing up for months was still available (and made from a sustainable silk that was entirely biodegradable). It was expensive, but when this divine lemon yellow maxi dress arrived on my doorstep a mere two days later, I was elated for what felt like the first time in weeks. And yes, even if I can only currently wear it to swan around my house in, at least I'll feel good doing it.
Join our commenting forum
Join thought-provoking conversations, follow other Independent readers and see their replies