AIDSfree: Health secretary makes pledge for no new HIV cases in Britain after 2030
Matt Hancock will be speaking at The Independent's AIDSfree Cities Global Forum in London
Oliver Poole
Tuesday 29 January 2019 18:00 Comments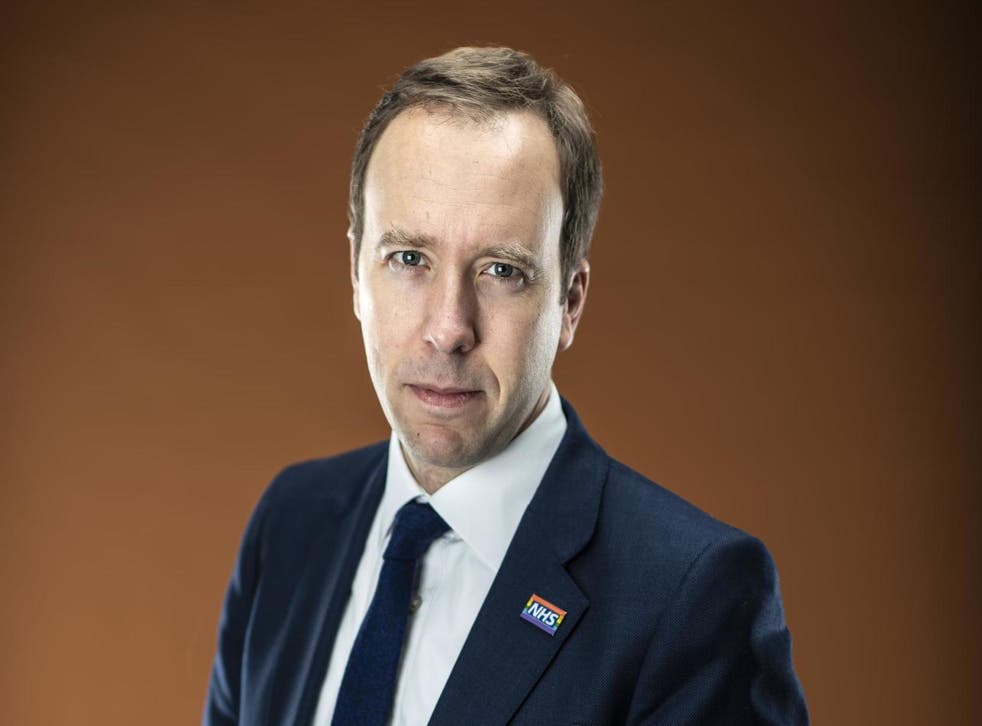 Health secretary Matt Hancock will on Wednesday commit to making the UK the first country in the world to have no new cases of HIV.
Speaking at the Independent and Evening Standard's AIDSfree Cities Global Forum, the secretary of state is to announce the government's commitment to reaching the target by 2030, and will pledge to direct funding to reduce the risk of people contracting or passing on the virus.
Mr Hancock has also committed a further £1.5m in funding to the Elton John AIDS Foundation through the two newspapers' AIDSfree campaign to help end the HIV epidemic. This is in addition to government support for the appeal through UK Aid Match, which is doubling all donations. UK Aid Match funding is provided by the Department for International Development.
"HIV and Aids are challenges that we must rise to," Mr Hancock is expected to say. "The injustice, the unfairness, and the sadness they have brought must be tackled by us all.
"My generation grew up knowing Aids was a potential death sentence. That doesn't have to be the case anymore.
"Thanks to medical breakthroughs, public health campaigns, breaking down stigma and better education, Aids is no longer a death sentence here.
"I feel proud that Britain has made such progress. But when I think about what's going on elsewhere, I feel anger that our progress is not yet reflected around the world.
"We're all part of the global solution to this global challenge. What we do locally in London, in Delhi, in Nairobi, in Maputo, in Kiev, in Atlanta, in other cities, has an impact globally.
"So today we're setting a new goal: eradicating HIV transmission in England by 2030."
The UK has had huge success in treating the disease. The estimated number of new infections acquired by men who have sex with men has halved from a peak of around 2,700 in 2012 to 1,200 in 2017. Of those diagnosed, 96 per cent are now on treatment and 94 per cent as a result have an "undetectable viral load", where levels of the virus are so low it cannot be passed on.
To reach the 2030 target, Mr Hancock will direct £600,000 of funding. Officials will form an expert group to develop an action plan by the end of this year detailing how those most at risk as well as hard-to-reach groups can be reached and new infections eliminated.
Mr Hancock will join international aid secretary Penny Mordaunt at the AIDSfree Cities forum. Government ministers and civic representatives from six cities, including London, are to be joined by medical experts to form a plan of action on tackling HIV together to create an Aids-free future.
The event, at The Conduit, Mayfair, supported by Johnson & Johnson, will focus on the UN's "90-90-90" targets, which aim to inform at least 90 per cent of people with HIV of their status, get 90 per cent of them on treatment and 90 per cent virally suppressed.
Indian clinic provides drop in support and HIV testing in effort to make Delhi #AIDSfree
It marks the climax of the Independent and Evening Standard's campaign in partnership with the Elton John AIDS Foundation.
Other than London, the cities the campaign has focused on – Delhi in India, Nairobi in Kenya, Maputo in Mozambique, Kiev in Ukraine and Atlanta in the US – are all yet to achieve the UN's targets.
Mr Hancock said he was delighted that the government would be supporting the Independent's appeal through the £1.5m of funding, which will go to the Elton John AIDS Foundation.
"I hail the extraordinary partnership between the Independent and the Elton John AIDS Foundation," he said.
"Their campaign will make a real difference to the lives of people across the world, and I am delighted to provide £1.5m in support of their appeal."
Register for free to continue reading
Registration is a free and easy way to support our truly independent journalism
By registering, you will also enjoy limited access to Premium articles, exclusive newsletters, commenting, and virtual events with our leading journalists
Already have an account? sign in
Join our new commenting forum
Join thought-provoking conversations, follow other Independent readers and see their replies