'Let's create an Aids-free future': Message from Elton John and Evgeny Lebedev
'Let's make HIV testing normal and break the stigma that still surrounds the virus'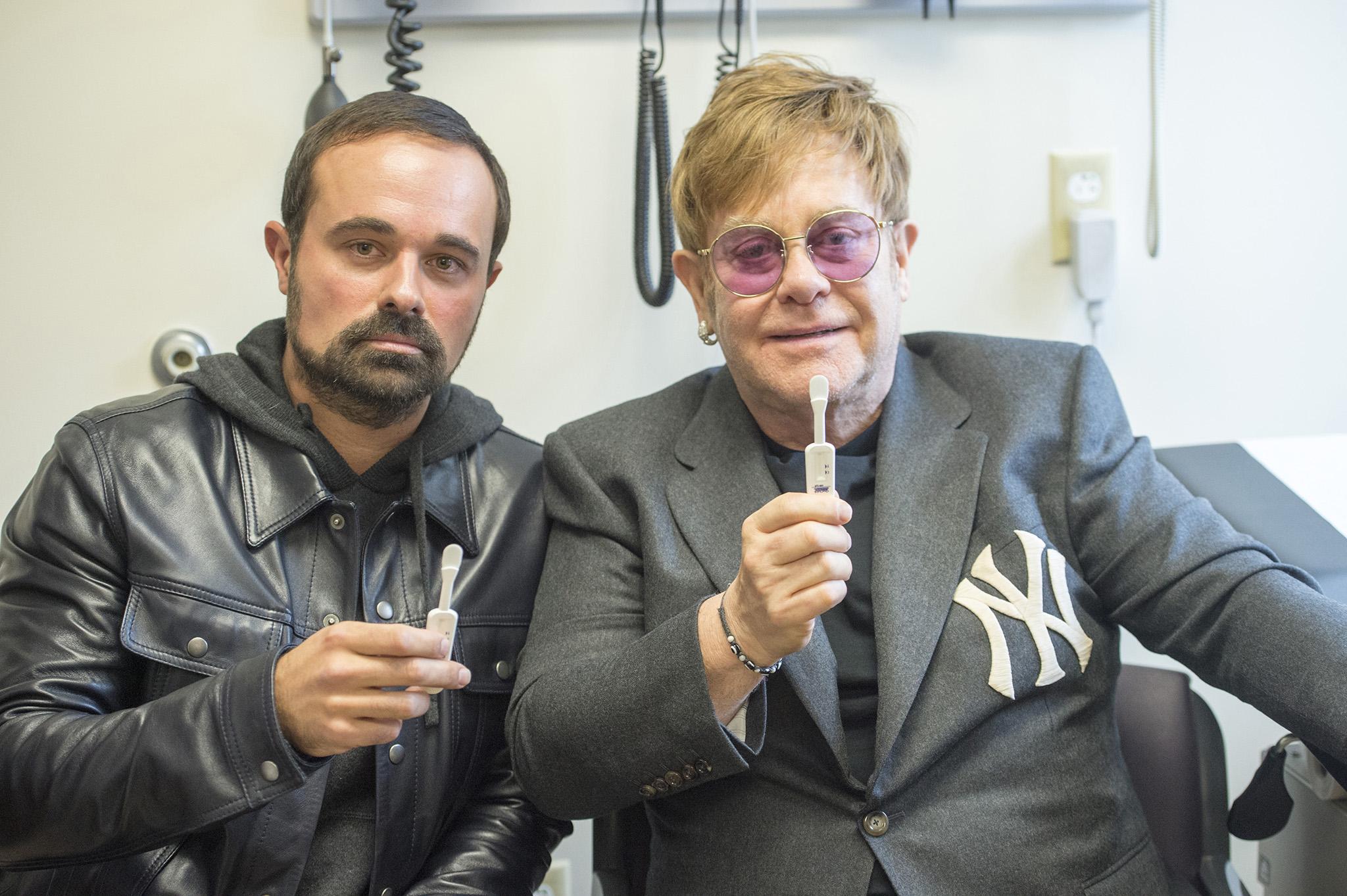 As we write, 37 million people globally are living with HIV. Last year alone, 1.8 million people contracted the virus and 940,000 died of an Aids-related illness. This need not happen.
Today's medicines not only enable those living with HIV to have full and fulfilling lives, but also ensure they cannot pass the virus on to others.
The challenge is that too many people still do not realise they are at risk, are too afraid of the stigma or are denied the chance of taking an HIV test.
That is why we are raising awareness in cities around the world to combat the shame associated with HIV; to promote safe, affordable testing; and to help link people who need HIV treatment to the right care.
Elton John launches The Independent's AIDSfree campaign
The theme of World Aids Day on Saturday – the 30th year of the international awareness campaign – was "know your status". Why? Because everyone should understand the risks of HIV, and everyone who needs it should have the chance of dignified help and support. That can only happen if we know our status.
Let's make HIV testing normal and break the stigma that still surrounds the virus. Let's together reach all those living with, affected by or at risk of HIV/Aids.
Let's get them the help they need and ensure no one is left behind, wherever they may live and whoever they may be, so that we can truly create an Aids-free future.
With love and thanks,
Elton and Evgeny
Money raised from public donations through the AIDSfree appeal will be used to support the Elton John AIDS Foundation projects in six key cities around the world (London, Nairobi, Atlanta, Kiev, Delhi and Maputo). Through UK Aid Match the UK government will double public donations up to £2m to be spent across projects in Maputo and Nairobi
Join our commenting forum
Join thought-provoking conversations, follow other Independent readers and see their replies