AIDSfree: Freida Pinto says HIV is 'everyone's responsibility' as she backs Independent's campaign
'Heartbreaking' people fear seeking medical help because of LGBT+ stigma, actor says
Oliver Poole
Thursday 31 January 2019 13:04 Comments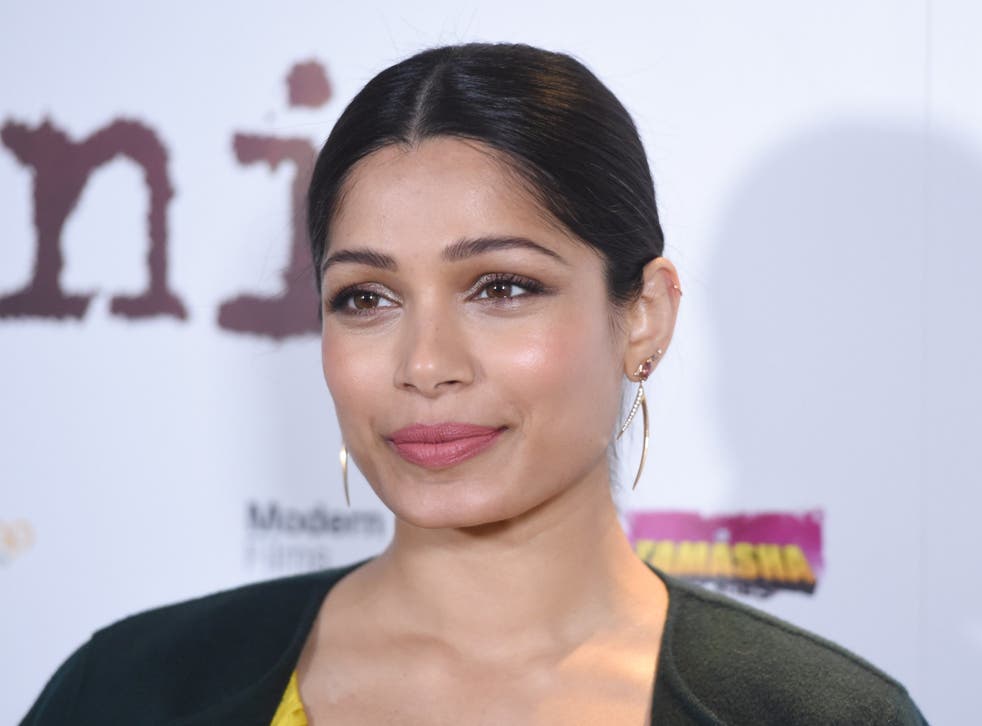 Freida Pinto has hailed the importance of the issues addressed in The Independent and Evening Standard's Global Forum and thanked readers for the support shown to the AIDSfree appeal.
The Slumdog Millionaire star, born and raised in Mumbai, said: "Hearing the stories about at-risk transgender women in Delhi and the punishing discrimination they often face is yet another reminder that the LGBT community in India has some catching up to do with our global mission of acceptance and tolerance.
"The fact that someone could fear stigma around their sexuality so deeply that it prevents them getting the health support they need is just heartbreaking.
"The fight against HIV is everyone's responsibility.
"If we work together and commit to making a change in our attitude and perceptions, we can reach those who feel ostracized … and bring them towards the help and support that could change their lives."
AIDSfree campaign highlights reel
She added: "Every conversation is another step forward in becoming the open, tolerant society that makes an Aids-free future possible.
"It's time to make inclusion an actual reality. What are we waiting for?"
Register for free to continue reading
Registration is a free and easy way to support our truly independent journalism
By registering, you will also enjoy limited access to Premium articles, exclusive newsletters, commenting, and virtual events with our leading journalists
Already have an account? sign in
Join our new commenting forum
Join thought-provoking conversations, follow other Independent readers and see their replies