AIDSfree: Mozambique's drag queen battling stigma to encourage HIV testing
Country only decriminalised homosexuality in 2015, and La Biba & La Santa's work has been groundbreaking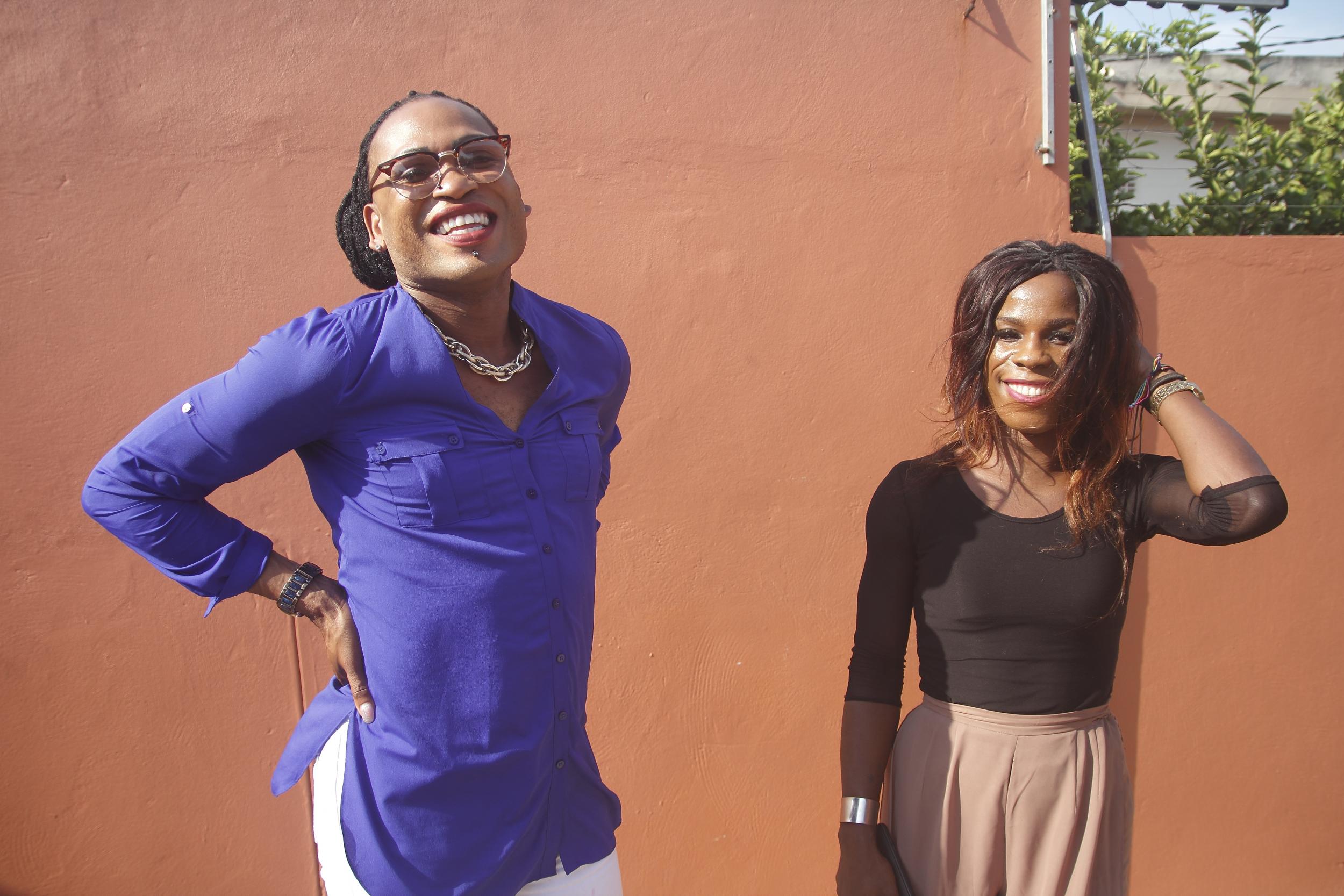 It was a performance the likes of which the people of Mozambique had never seen before. There on their televisions, in a programme on the country's most popular commercial channel, were two drag queens singing some of the most popular numbers of the day.
For Mozambique, a country that only decriminalised homosexuality in 2015 and remains deeply conservative in its social attitudes, it was a watershed moment. The performance, which appeared on the country's equivalent of Britain's Got Talent, was the first time footage of men dressed as women had ever been shown to such a wide audience.
The result was uproar. Questions were asked by politicians. The pair were labelled by one commentator as "contrary to the acceptable".
But in the TV studio the judges gave the duo the result that mattered: three straight scores of nine out of 10. They were into the next round.
By the time the pair, called La Biba & La Santa, finally lost out in the semi-finals, they were a national phenomenon. As they returned home after the talent show, they were met by cheering crowds.
"The first song we did was 'I Will Survive' and at the end the audience rose to their feet," La Santa recalls.
"When we were kicked out a load of people were waiting. I could not believe the reaction. They didn't look at me as trans or homosexual. They looked at me as a singer. For the trans community this had a lot of impact. That is why it has been important for me for it means now, every time I call people on social media about an awareness-raising event, they come."
For La Santa is also one of the country's leading anti-discrimination activists in her work for Mozambique's only LGBT+ organisation, Lambda, largely funded by the Elton John AIDS Foundation to help spread HIV awareness.
Indeed it was at Lambda's own events where she first began to sing in public.
Elton John launches The Independent's AIDSfree campaign
La Santa, now 36 and one of the country's few publicly trans figures, runs its network of activists who encourage testing for HIV and is also head of Lambda's transsexuals association.
Her appearance on the talent show 10 years ago means she is not only known and trusted by the country's LGBT+ community but has 2.5 million social media followers.
In a country where families can still seek to force children who come out about their sexuality to be straight or risk being disowned, this makes her – and Lambda – an important voice of tolerance.
She so appreciates the support given by The Independent readers to our AIDSfree appeal and says: "People need more information. That is why the fight goes on.
Join our commenting forum
Join thought-provoking conversations, follow other Independent readers and see their replies