Actress Abbie Cornish: Dreamy on-screen persona and ballsy in real life
The Australian actress on her upcoming film roles as a mother in Lavender, journalist Kate Adie in 6 Days and her rap career
Kaleem Aftab
Thursday 21 April 2016 22:58 Comments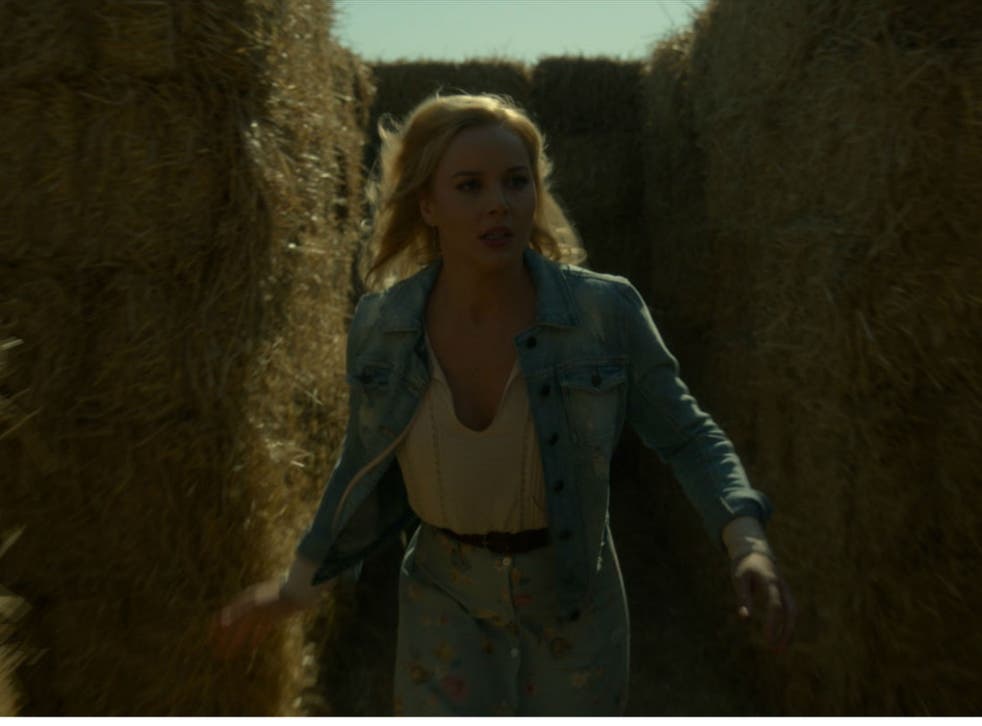 It's getting impossible to tag Australian actress Abbie Cornish. The 33-year-old was at the Tribeca Film Festival with the horror film Lavender, in which she plays a mother facing up to her traumatic past. Last year under her rapper guise of Dusk, she supported hip-hop star Nas on the Australian leg of his Illmatic tour. Amongst a slew of movie roles coming out soon, most excitement is being garnered for her turn as British journalist Kate Adie in 6 Days, about the 1980 hostage crisis at the Iranian Embassy in London.
Playing a character who has forgotten the circumstances surrounding the death of her family has got Cornish into thinking about the making of memories. "When I was on the plane to New York, I was thinking about what is memory? Why do we remember things? What is it in that moment that imprints into our consciousness, or subconscious or whatever?"
She seems almost oblivious to the fact that her day job involves making memories for others. In an attempt to find the answer, she engaged her fans on Twitter. "I didn't ask them for the reason behind their memory, because I thought it was important to share, not dissect." That desire seems to capture something that I get from meeting Cornish; she wants to provoke and cause thought, but without stopping the conversation being fun.
There's also a gregariousness to the Australian that jumps out at you. She talks fast. She oozes cool. There is no judgment, just her huge personality. Playing a mother in Lavender she was careful not to come across as maternal to her young co-stars. "I was trying not to be mumsy, and not to be a mentor because who knows, I don't really know what is right or wrong as an actor."
That seems a strange comment given the expertise of some of her screen performances. She has an uncanny habit of giving her characters an ethereal quality that lifts them above the mundane. Roles that remain ingrained in memory are her stunning breakthrough alongside Sam Worthington in the Australian coming-of-age drama Somersault in 2004 and playing John Keat's sensitive love interest Fanny Brawne in Jame Campion's 2009 Cannes entry Bright Star.
The contrast between her dreamy on-screen persona and her ballsy personality in real life is remarkable. It's a difference that Cornish seems happy to acknowledge: "I think parts of me are on-screen. I think on-stage, it's just more me, do you know what I mean? I think, when I die, if you put all the performances together there is a small puzzle of me, whereas on stage you're stripped back and raw – And here I am."
Music has always been her first passion. On Twitter, she goes by the name Dusk, rather than Cornish. "Well Dusk is more my name as an artist and it always has been. I started out in music and I used to graffiti write a lot and make art. My mum was a painter and so my name as a painter, as an artist, and as a rapper was Dusk." She picked this name when doing rap battles as a teenager because it was her favourite time of day. "It has stuck to this day, and some of my friends still call me that."
She was due to release an album last year, but put this on hold when she realised that her musical style was changing. "When I was a teenager I was in a band. The band was so hard core, it was kind of underground Australian hip-hop and I was forced to be this aggressive rapper. Even now as I'm getting older, I'm watching it evolve and become more feminine and it's not the band anymore, it's Dusk. There is an evolution in that, which is quite nice."
She laughs at the suggestion that the acting world might lose her to rap. But, what she wants from both acting and music is to feel fear: "I know when I'm pushing myself or I'm exploring new territory because I feel fear, but it's a beautiful fear. If you have to jump out of an aeroplane and you have never skydived before, that moment before you jump. That feeling that I feel is something that excites me and propels me as an artist. I think when I went on tour last year, I had that feeling, every time I went on stage."
When she went to make 6 Days, she says that it was a steep learning curve. "So I had a lot to learn about that particular incident and also about Kate Adie. She was right in the centre of really pivotal moments in history. I must admit, I became a little bit obsessed with her."
To prepare for the role, she met with Kate Adie, "She's very strong, and very grounded and very intelligent." For her performance she says she just tried to do the best she can to capture the essence of the journalist. "I feel like there were three versions of Kate Adie. Imagine you, there is you, right now, doing an interview, then there is you at work, and finally you at hanging out with your mates."
She has just completed filming a movie in New York, the beautifully titled, The Girl Who Invented Kissing. And next January, we shall see her in action thriller Geostorm, which seems to have spent forever in post-production. "I'm like come on guys, I want to see myself as a secret agent to Andy Garcia, the first Spanish speaking president from the United States."
Sounds fun, which is just the way Dusk likes it.
Kaleem Aftab @Aftabamon
Lavender and 6 Days will come out later in the year
Register for free to continue reading
Registration is a free and easy way to support our truly independent journalism
By registering, you will also enjoy limited access to Premium articles, exclusive newsletters, commenting, and virtual events with our leading journalists
Already have an account? sign in
Join our new commenting forum
Join thought-provoking conversations, follow other Independent readers and see their replies