Architecture's Oscars: Kevin McCloud and Alain de Botton could be shortlisted for Stirling Prize after Riba success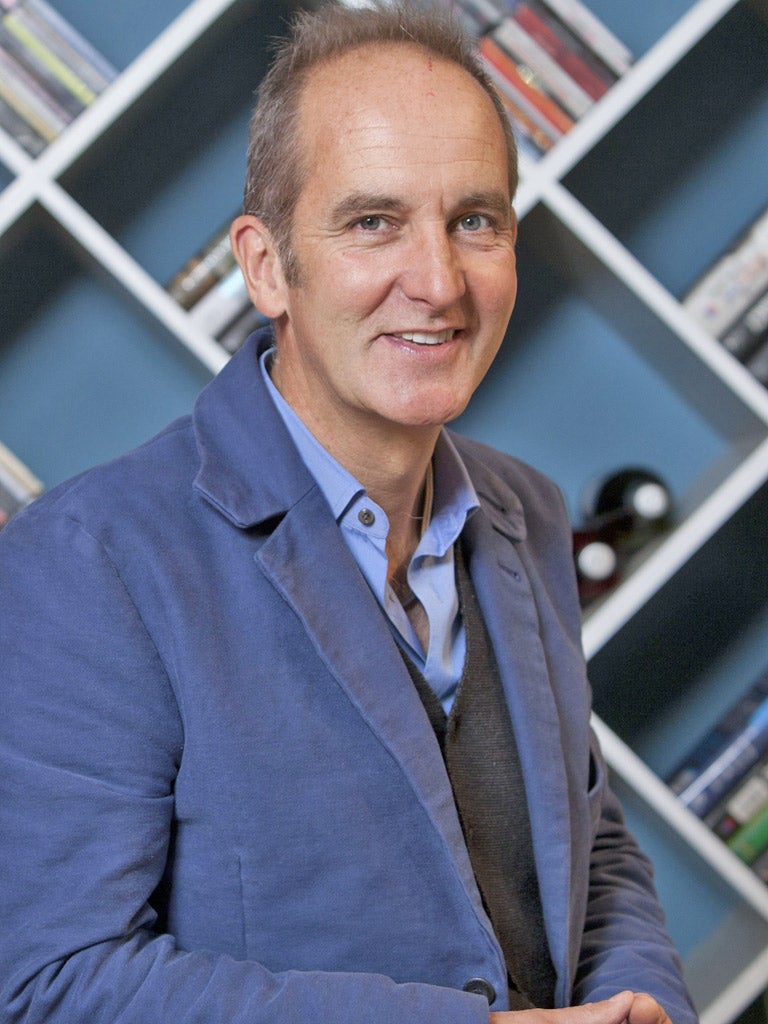 Today, Kevin McCloud and Alain de Botton are positively pink-cheeked with pride. Buildings commissioned by the prickle-quiffed Grand Designer and Britain's favourite philosopher have just won national awards from the Royal Institute of British Architects - and their projects could be shortlisted for the profession's Oscar, the Stirling Prize.
The Triangle housing scheme in Swindon, developed by McCloud and designed by Glenn Howells, is an impressive attempt to create an architecturally interesting housing estate that pioneers new social and environmental conditions. And in Suffolk, the de Botton-commissioned Dune House, designed by Jarmund Vigsnae and Mole Architects, is a cleverly surreal exercise in geometric architecture.
One building that won't make the Stirling Prize shortlist, unless political correctness or flat-pack mania kicks in, is the main Olympic stadium. The same applies to the City of London headquarters of the ultra-secretive bankers, Rothschild. Designed by the Dutch "starchitect" Rem Koolhaas, the building's Rolls Royce build-quality and aura of inscrutable privacy don't exactly chime with the times.
The early favourite to win the 2012 Stirling Prize must be the Hepworth art gallery in Wakefield, designed by David Chipperfield. This is very special architecture, a beautifully composed journey through spaces in which paintings and sculptures come alive. The subtle qualities of light, the atmosphere, and the strongly inclusive local vibe are outstanding.
There are several other exemplary new buildings that will jostle with the Hepworth for Stirling Prize short-listing in October. If a small building stands any chance, it's probably the witty, dRMM-designed Festival House registry office in Blackpool, aka the metal-scaled Tower of Love. Couples are married in front of a tall, thin window that overlooked Blackpool Tower. Two other small-scale buildings of great architectural and human interest are the Maggie's cancer care centres in Glasgow and Swansea, designed by Rem Koolhaas and Kisho Kurokawa, respectively.
The most vivid building likely to make the Stirling Prize shortlist is the super-crisp, smile-inducing National Film Archive building on an ex-MoD site in the wilds of Warwickshire. Designed by Ted Cullinan, the building recalls gleaming aluminium Airstream trailers and Thunderbirds Are Go! sets. This is environmentally sophisticated architecture by a metal guru - every tiny detail is a delight.
Equally striking, in a very different way, is the Welsh Royal College of Music and Drama, by BFLS Architects. Its streamlined lines and razor thin roof may offend some architectural tastes, but the building work superbly, and the main auditorium is architecturally and acoustically superb.
Buildings such as the Holburne Museum in Bath, by Eric Parry, Page and Park's brilliantly refurbished National Portrait Gallery in Edinburgh, and the University of the Arts in London by Stanton Williams, will also be in with a Stirling Prize shout.
But if there's going to be a surprise-winner, it may well be the Brockholes Visitor Centre in Lancashire, designed by Adam Khan. This young architect has produced a totally assured ensemble of buildings whose architecture and environmental performance are clearly the work of a young designer who will, in five or six years, be competing directly with the profession's elite.
Join our commenting forum
Join thought-provoking conversations, follow other Independent readers and see their replies