Fazlur Rahman Khan: Why is this skyscraper architect so important?
Today's Google Doodle shows the structural design innovator overseeing his life's work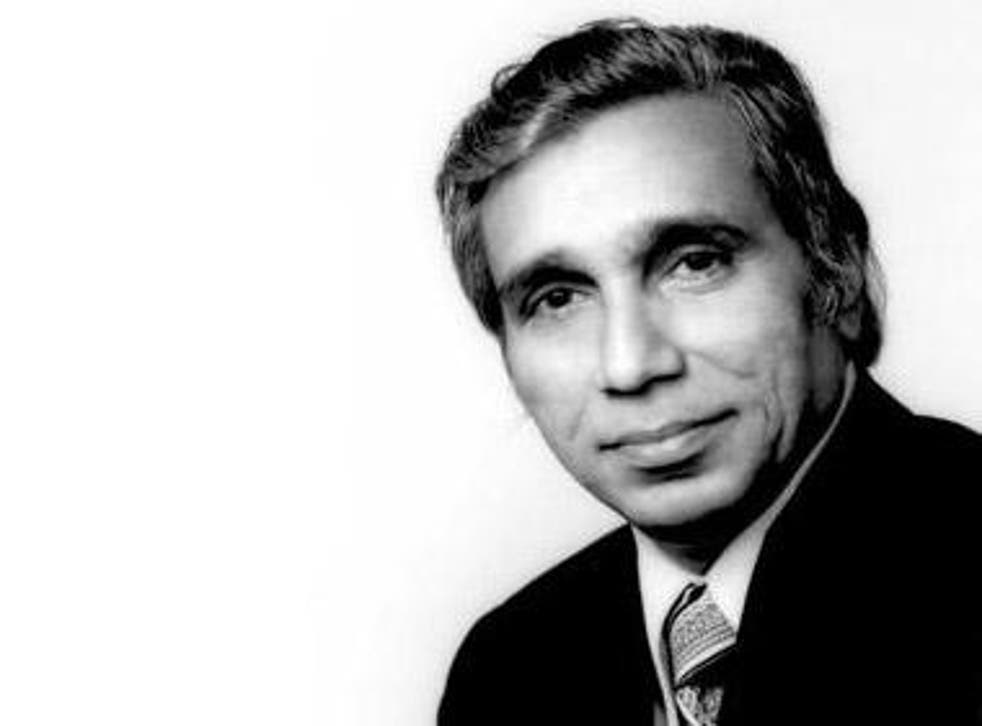 Today's Google Doodle celebrates what would have been the 88th birthday of Fazlur Rahman Khan, the architect known as "the Einstein of structural engineering."
From his early life in Bangladesh to the pioneering tube structure that enabled him to sculpt the modern cityscape, here are five things you need to know.
Fazlur Rahman Khan, the subject of today's Doodle, was born the son of a rural maths teacher in Dhaka
Khan was born in Bhandarikandii in Dhaka in 1929, then under British rule but part of Bangladesh since 1971.
His father was a high school mathematics teacher who encouraged him to study civil engineering, first at the Bengal Engineering College Shibpur in India and then at Ahsanullah Engineering College, University of Dhaka.
Rewarded for his academic excellence with both a Fulbright Scholarship and a grant from the government of Pakistan, Fazlur travelled to the US in 1952 to commence his career in architecture.
The best Google Doodles

Show all 50
Khan invented the tube principle around which all modern skyscrapers are designed
Hired by the prestigious Chicago firm Skidmore, Owings and Merrill, Fazlur quickly distinguished himself with an innovative new design for high-rise buildings known as the tube concept.
Khan proposed using the perimeter wall of a building to mimic a thin tube rather than designing structures around a solid central core, thus better enabling tall towers to withstand the impact of horizontal forces, such as high winds or earthquake vibrations. The innovation also drastically reduced construction costs and environmental impact as it required fewer materials to execute.
Khan's radical rethinking of how skyscrapers were structured proved a game-changer, allowing far taller buildings to be realised. Khan's principle meant that, in terms of architectural design, the sky was quite literally the limit - as the abundance of ever-taller towers being unveiled in the UAE today amply demonstrates.
His most famous buildings include the John Hancock Center and the Sears Tower
Fazlur's first projects to incorporate the tubular system were the 43-storey DeWitt-Chestnut Building and 35-storey Brunswick Building in Chicago, which went up in 1964 and 1965 respectively.
Their success led to the construction of Chicago's iconic John Hancock Center, designed by Khan's close collaborator Bruce Graham around a "trussed" variation on the tube design. It stands 100 storeys high and was the second-tallest building in the world when it was completed in 1968.
Perhaps Khan and Graham's greatest triumph though was the Sears Tower (since rechristened the Willis Tower), also in Chicago looking out over Lake Michigan. Completed in 1973 and standing at 108 storeys, the building remains the second-tallest in the US. A sculpture of Khan was unveiled at the site in 1998 in celebration of his contribution to his field.
Other notable Khan structures include the US Bank Center in Milwaukee, One Shell Square in New Orleans, 140 William Street in Melbourne, Australia, the United States Air Force Academy in Colorado and the Hajj Terminal at the King Abdulaziz International Airport in Jeddah, Saudi Arabia.
Khan was a true visionary who foresaw the possibilities of computer-aided design
Khan died of a heart attack while visiting Jeddah on March 27 1982 and was mourned as a giant of his profession.
In addition to revolutionising our approach to the urban landscape, Khan was also an early adopter of computer-aided design in architecture - even though the technology was in its infancy during his lifetime.
Although he became an American citizen in 1967, Khan never forgot his roots and did valuable charitable work to secure emergency relief funding for Bengalis during the Bangladesh liberation war in 1971.
Khan advised engineers never to lose sight of the bigger picture
"The technical man must not be lost in his own technology," he once said. "He must be able to appreciate life, and life is art, drama, music, and most importantly, people."
Join our new commenting forum
Join thought-provoking conversations, follow other Independent readers and see their replies