House of the Year 2015: Flint House wins prestigious RIBA award
Buckinghamshire home was commissioned by Lord Rothschild and built on the ground of his Waddesdon Manor estate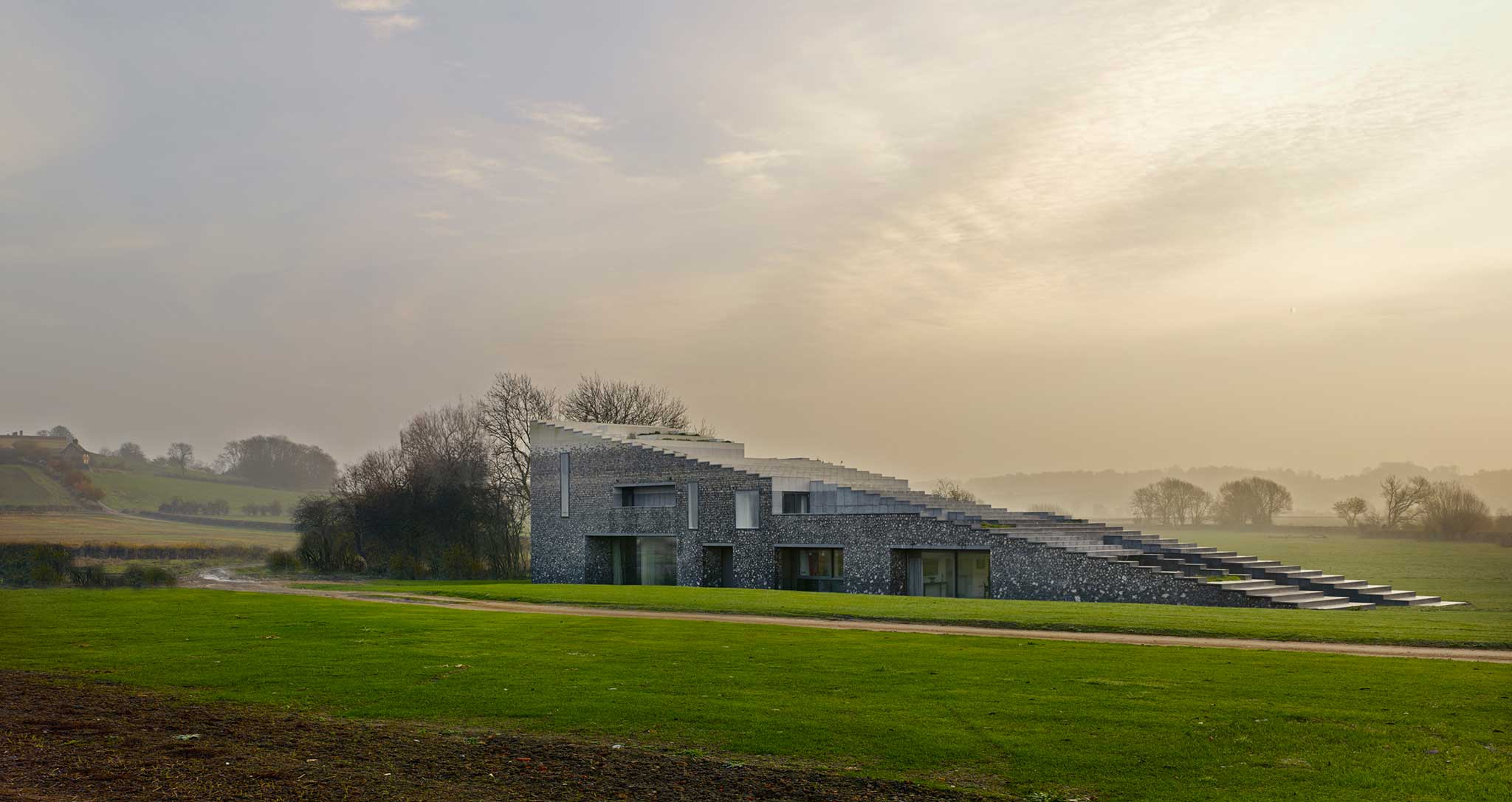 A house clad in flint and set into the landscape in a series of steps has won the annual House of the Year prize.
Flint House, designed by the Skene Catling De La Pena practise and led by Charlotte Skene Catling and Jaime de la Peña, won the prestigious Royal Institute of British Architects (RIBA) award on Wednesday.
The Buckinghamshire home, commissioned by the current Lord Rothschild and built on the grounds of his estate at Waddesdon Manor, appears to rise out of the ground in a series of steps constructed from dark flint.
Judges praised the "intriguing and intelligent mixed application of rooftops, terraces and recesses" describing the house as a "liveable, provoking, modern architecture that marries into the earthly yet beautiful countryside."
The judges panel was chaired by Jonathon Manser and was comprised of: James Standen from Hiscox (which sponsors the award), Mary Duggan, Tony Chapman, chairman of RIBA, and Chris Loyn, last year's winner.
"Although superbly original and unique, it continues a fine tradition of RIBA award-winning houses that provide exemplars for others: architects, clients and developers," Riba president Jane Duncan said.
Join our commenting forum
Join thought-provoking conversations, follow other Independent readers and see their replies