World Architecture Awards: Singapore's 'vertical village' named building of the year
Two UK buildings, including the Olympic stadium, were also awarded prizes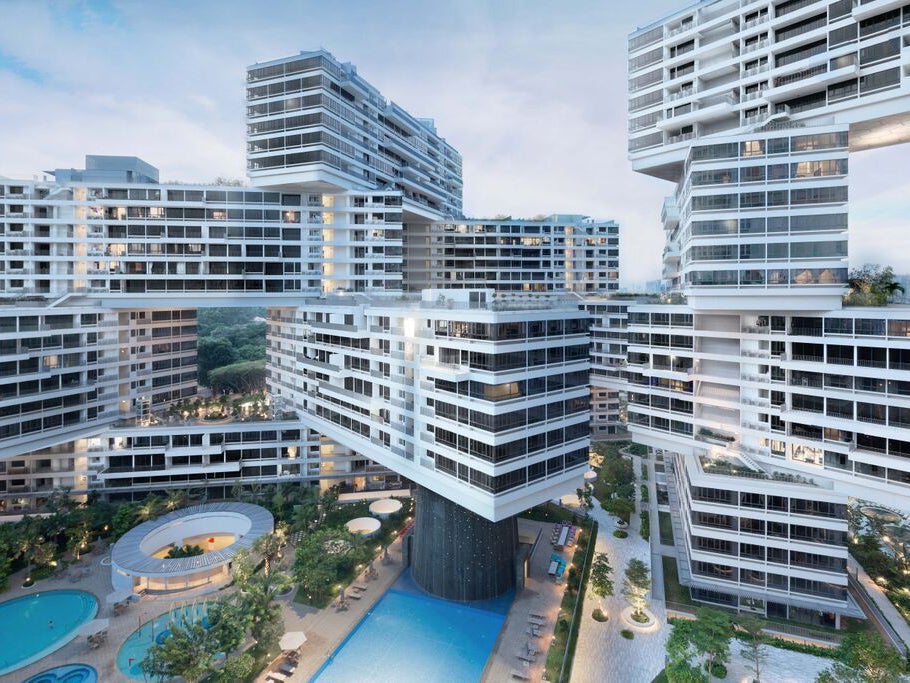 A 'vertical village' in Singapore has been named the World Building of the Year.
Judges at the eighth annual World Architecture Festival, held at the prestigious Marina Bay Sands resort in Singapore, awarded the top prize to The Interlace.
The village, designed by the Office for Metropolitan Architecture and Buro Ole Scheeren was praised for its "radical and alternative" approach to living in a tropical environment.
Festival director Paul Finch said the housing project was "blazing a trail with an example of bold, contemporary architectural thinking."
"The project presents an alternative way of thinking about developments which might otherwise become generic tower clusters."
The building contains 31 'stacked' residential blocks and is six stories tall. Swimming pools, tennis courts, gardens and roof terraces are also featured in the village.
Other awards included the Future Project of the year award which was given to Vancouver House in Canada; the silhouette of which is said to resemble "a curtain being drawn aside".
The Olympic Stadium in east London also scooped the 2015 Future-Led Development prize on day one of the festival, with a judge praising that the building was "sustainable, efficient and respectful of London's Olympic heritage".
Another UK prize went to the Wellington College Performing Arts Centre, in Berkshire which won the Future Projects Education award. According to judges, the centre has "a poetic relationship between the planned spaces and the existing building and landscape", with the forest for a backdrop.
The 2016 awards will be hosted in Berlin, after being held in Singapore for the past four years.
The full list of winners:
Completed Projects:
House: Saigon House, Hochiminh, Vietnam, by a21studio
Civic and community: Cam Thanh Community House, Vietnam, by 1+1>2 International Architects
Mixed use: Casba, Australia, by Billard Leece and SJB Architects
Higher education and research: Toho Gakuen School of Music, Tokyo, Japan, by Nikken Sekkei
Office: HIGO, Japan, by nA Nakayama Architects
Housing: The Interlace, Singapore, by OMA/Buro Ole Sheeren
Shopping: Sino-Ocean Taikoo Li Chengdu, Chengdu, China, by The Oval Partnership
Display: Brazilian Expo Pavilion 2015, Milan, Italy, by Studio Arthur Casas and Atelier Marko Brajovics
Future Projects:
Infrastructure: Cukurova Regional Airport Complex, Adana, Turkey, by Emre Arolat Architects
Masterplanning: Development Concept for the Historic Centre of Kalingrad, Russia, by Studio 44 Architects
House: Issa Grotto/Hill House, Vis, Croatia, by Proarh
Office: Reservoir, Rajasthan, India, by Sanjay Puri Architects
Health: Al Maha Centre for Children and Young Adults, Doha, Qatar, by HDR Rice Daubney
Leisure-led development: London Olympic Stadium Transformation, London, United Kingdom, by Populous
Culture: Museum of Painting and Sculpture, Istanbul, Turkey, by Emre Arolat Architects
Join our commenting forum
Join thought-provoking conversations, follow other Independent readers and see their replies