Best buildings in the world from The Pantheon to Cambridge University Library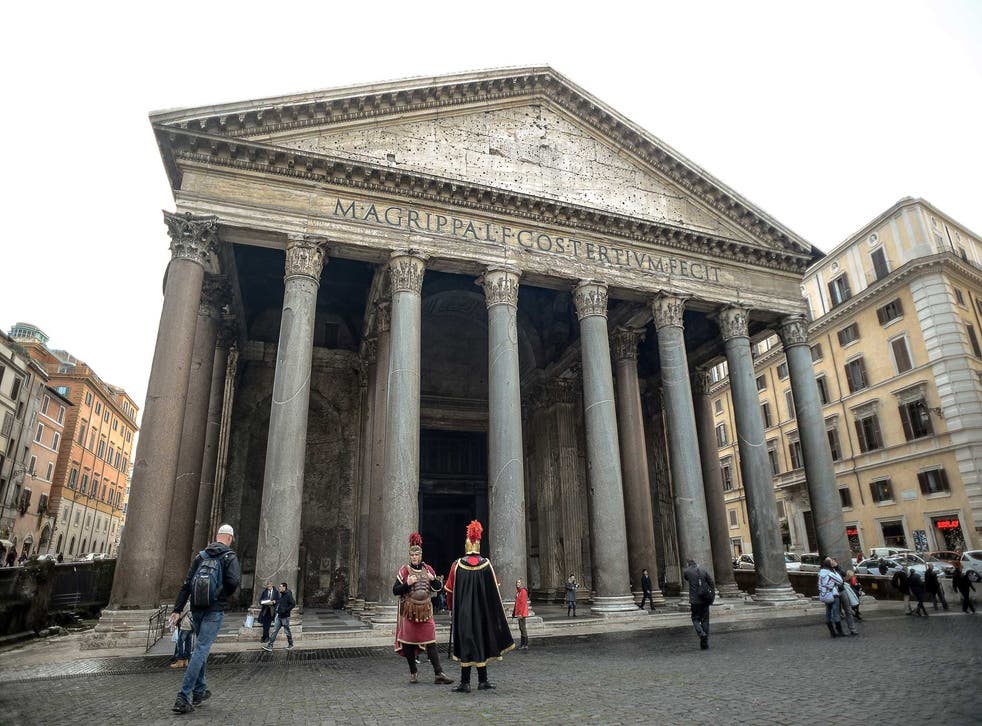 This list was inspired by Tom Wilkinson's 'Bricks & Mortals: Ten Great Buildings and the People They Made', published by Bloomsbury last month. A lovely book that starts with the Tower of Babel and ends with Oscar Niemeyer's 2010 footbridge to Rocinha, Rio de Janeiro's biggest favela, which I think is hideous.
1. The Pantheon, Rome
Still the largest unsupported concrete dome in the world, two millennia after its construction, says Mark Wallace.
2. Rocamadour
Medieval monastery in the South of France, built into the side of a cliff. Nominated by Tom Doran.
3. The Romanian Parliament building
Hideous but also sort of impressive, says Daniel Knowles. Started in 1984 and almost finished by Ceausescu's fall in 1989.
4. La Mezquita de Cordoba
Built as a mosque, converted to a cathedral. From Matthew Knowles.
5. Cambridge University Library
Nominated by David Boothroyd.
6. King Ludwig's castle at Neuschwanstein
The original for all Disney fairy-story castles. Suggested by Simon Wilder.
In pictures: Great buildings

Show all 10
7. King's College Chapel, Cambridge
8. St Paul's Cathedral
I know it's obvious. There is a reason for that. Thanks to Josephine Formby.
9. Taj Mahal
Ditto. From Mark Lott.
10. Edwin Lutyens' Liverpool Catholic Cathedral
Started in 1933 but never finished; would have been beautiful. Nominated by the Labour History Group.
Next week: Horrible buildings, unleashing my inner Prince Charles.
Coming soon: Once-common sounds, such as dial-up modems and electric milk floats. Send your suggestions, and ideas for future Top 10s, to top10@independent.co.uk
Register for free to continue reading
Registration is a free and easy way to support our truly independent journalism
By registering, you will also enjoy limited access to Premium articles, exclusive newsletters, commenting, and virtual events with our leading journalists
Already have an account? sign in
Register for free to continue reading
Registration is a free and easy way to support our truly independent journalism
By registering, you will also enjoy limited access to Premium articles, exclusive newsletters, commenting, and virtual events with our leading journalists
Already have an account? sign in
Join our new commenting forum
Join thought-provoking conversations, follow other Independent readers and see their replies