We need a Jamie Oliver of architecture to save us from uninspiring design says Living Architecture founder Alain de Botton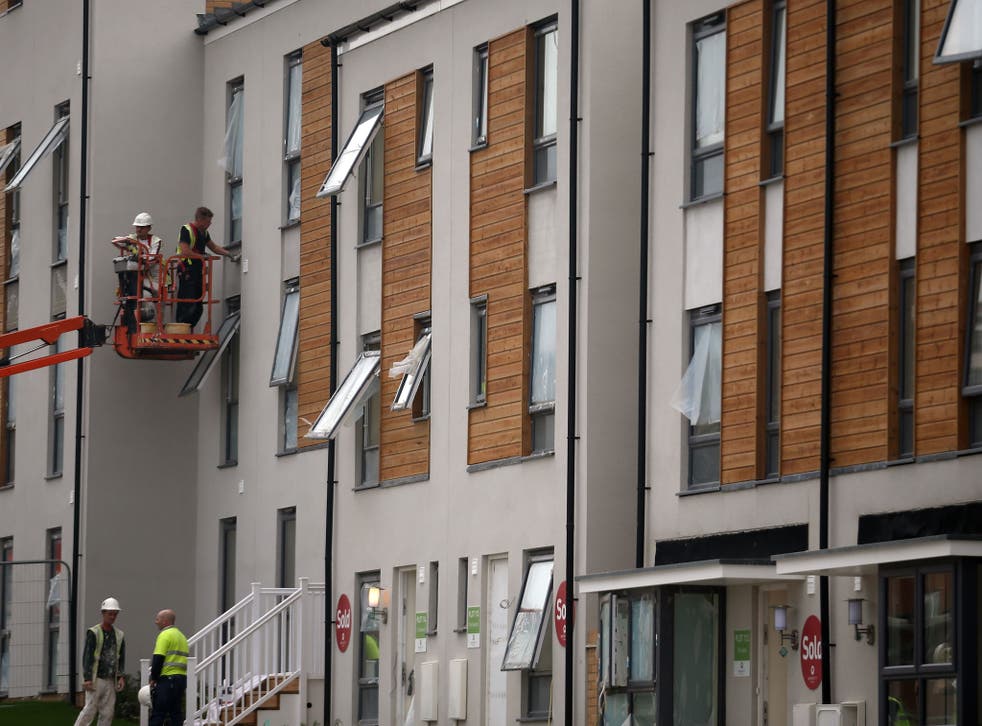 We get what we deserve when it comes to the uninspiring buildings devoid of design in which many of us live and work, according to a panel member of the first government-commissioned review into architecture in more than a decade.
And Britain urgently needs a Jamie Oliver figure to do for buildings what the famous chef did for school dinners, says Alain de Botton, one of 11 experts on the Farrell Review commissioned by culture minister Ed Vaizey earlier this year.
"We need a Jamie Oliver of architecture because architecture is now where food was 20 years ago: in desperate need of improvement, which will happen when people grow fussier about being served substandard stuff," said Mr de Botton.
It is the fault of the public's "indifference to good design", rather than "corporate greed" of building companies, argues Mr de Botton, founder of Living Architecture and honorary fellow of the Royal Institute of British Architects (Riba).
"They merely want to make money and they have zero confidence (rightly) that we would follow them in the venture of delivering quality at the necessary price."
He added: "We need a public that will be appalled by tiny rooms, lack of storage space, tiny windows, poor insulation: and will do what they need to do when faced with it: refuse to buy."
Victoria Thornton OBE, another member of the review panel, commented: "Recognising that architecture and urban design have an impact on our daily lives is the key to any change and this can only fundamentally happen if it is accepted as integral part of our education system - from schools through to public participation in the debate of our neighbourhoods and surroundings."
The need for celebrity 'champions' of architecture will be a key recommendation of the review being led by Sir Terry Farrell, one of Britain's most respected architects. His work includes the MI6 building in Vauxhall and the 441 metre high KK100 Tower in Shenzen, China - the tallest building ever designed by a British architect.
Sir Terry's report, which will be given to ministers early next year, will also call for radical reform of the training required to become an architect. The cost of joining the profession is close to £100,000 and he recently commented: "It is the most expensive course to take and its relationship to income is the poorest equation of any profession. Something has to give...My biggest worry is that, unless we do something, the profession will become increasingly elitist."
The government needs to be "much more involved in proactive planning...not top-down state planning; it has to be bottom-up."
And the focus should be on improving on what we already have, according to Sir Terry. "If you look at how few new buildings we are constructing, you are not going to make a huge difference by changing the new stock. We need a new approach to town planning and how we manage and look after our cities."
He warned he will not allow his review of architecture and the built environment to be used for political ends. "If they are messing around because it is election year, and are going to be cautious about what they say, I will speak out." And the architect added: "I'm glad this is an independent review. I am not a party political person...it is my review, not theirs."
Register for free to continue reading
Registration is a free and easy way to support our truly independent journalism
By registering, you will also enjoy limited access to Premium articles, exclusive newsletters, commenting, and virtual events with our leading journalists
Already have an account? sign in
Register for free to continue reading
Registration is a free and easy way to support our truly independent journalism
By registering, you will also enjoy limited access to Premium articles, exclusive newsletters, commenting, and virtual events with our leading journalists
Already have an account? sign in
Join our new commenting forum
Join thought-provoking conversations, follow other Independent readers and see their replies