Why British artists say oil money shouldn't fund the arts: Its furthering of the climate crisis is unacceptable
British artists including Antony Gormley, Anish Kapoor and Sarah Lucas have called on London's National Portrait Gallery to cut ties with BP, reports Alex Marshall, but it is only the latest protest in recent weeks against British arts institutions that receive sponsorship from oil companies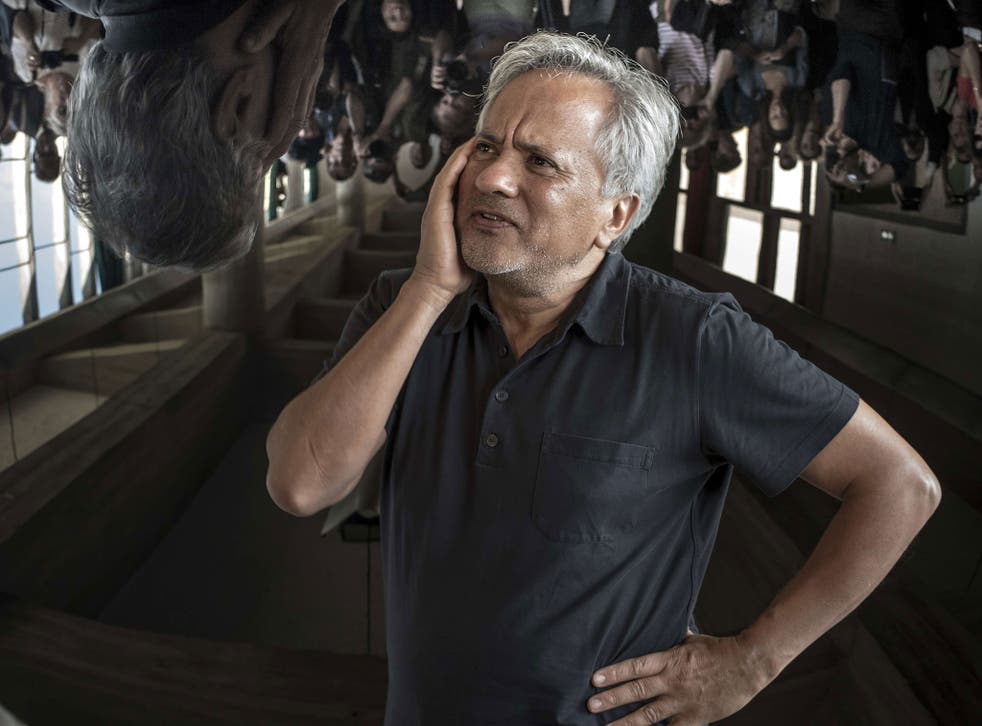 Accepting money from arms companies has long been unthinkable for most arts organisations in Europe. This year, taking money from the Sackler family, which has been linked to the opioid crisis, became taboo for many of them, too.
Now, artists and activists say oil and gas money should be added to that list.
Last week, British artists including Antony Gormley, Anish Kapoor and Sarah Lucas said they had called on the National Portrait Gallery in London to cut ties with BP, saying its "role in furthering the climate crisis" made accepting new sponsorship from the company unacceptable.
"We believe that, today, the loss of BP as a source of funding is a cost worth bearing," the artists said in an open letter to the museum.
BP acknowledges climate change is a significant problem but is only investing 3 per cent of its available capital in renewable energy, the letter said. This was a "glaring contradiction between words and actions", the letter added.
BP's sponsorship of the museum's annual Portrait Award was "lending credence to the company's misleading assurance that it's doing all it can", the artists said.
The letter is only the latest protest in recent weeks against UK arts institutions that receive sponsorship from oil companies.
At the end of June, Mark Rylance, the Academy Award and Tony-winning actor, resigned from an honorary position at the Royal Shakespeare Company because it accepted money from BP to subsidise tickets for young people.
"I do not wish to be associated with BP any more than I would with an arms dealer," Rylance wrote in his resignation letter. "Nor, I believe, would William Shakespeare." Rylance says he would not consider acting with the company until the sponsorship deal with BP is dropped.
The Royal Opera House in London has also faced calls to end BP's sponsorship of outdoor opera and ballet screenings. Last week, Extinction Rebellion, the climate change protest group, staged a small "die-in" outside the opera house, lying down on the pavement outside. The audience who used its main entrance had to step over protesters to get into that night's performance of Carmen.
There have been similar theatrical protests in Britain for years, but many have barely been noticed. The National Portrait Gallery's annual BP Portrait Award was first protested against in 2003.
In 2016, BP ended its sponsorship of the Tate group of galleries, which activists led by a group called Liberate Tate said was a result of a stream of protests that at time looked more like performance art. In 2010, activists poured molasses in front of the museum's entrance so guests at a summer party arrived to what looked like an oil spill. (When it ended the sponsorship, BP told The Independent that it was merely acting in response to an "extremely challenging business environment".)
In the US, museums' links to climate change have also been questioned. Last year, curators at the American Museum of Natural History, as well as more than 200 scientists, expressed their concern about the presence of Rebekah Mercer, an influential donor to groups that deny climate science, on its board. The museum batted away the protests and said it did not appoint board members based on their political views, or let funders shape curatorial decisions.
But the prominence of the artists and actors involved in Britain in recent months suggests an escalation of the campaign here.
The open letter to the National Portrait Gallery was organised by Gary Hume, an artist and one of the judges for this year's BP Portrait Award, with the help of Culture Unstained, an organisation opposed to fossil fuel sponsorship of the arts. He says he had only realised the urgency of climate change when he visited protests in London organised by Extinction Rebellion in April, long after he had accepted the judging role.
Top artworks and where to see them

Show all 30
"I know how difficult fundraising is," Hume says, "but I've been persuaded this is a real issue." The fact that people like him, without a long history of activism, are acting now is a major difference from previous campaigns, he says.
Sharon Heal of the Museums Association, a British umbrella group, says that artists had become increasingly aware of their ability to influence museums' decisions. She cites the success of photographer Nan Goldin's protests against Sackler family funding, including at the National Portrait Gallery, which recently turned down a $1.3m (£1m) donation from one of the family's charitable arms. All museums will be discussing the appropriateness of oil funding, she says, but it was up to each to decide for itself.
None of the four main institutions sponsored by BP in Britain – the National Portrait Gallery, the British Museum, the Royal Shakespeare Company and the Royal Opera House – will disclose how much the oil company gives them. But BP said in a press release in 2016 that the institutions would receive about $9.4m among them over five years.
All four institutions say they continue to welcome the company's sponsorship. "We recognise the significance and importance of climate change, and we share the goals and concerns of those campaigning for a sustainable future," says Alex Beard, the Royal Opera House's chief executive.
"Whilst we prioritise meeting our environmental obligations, we balance this with BP's ongoing support providing free access to our art forms." Around 1 million people had benefited during 30 years of sponsorship, he says.
Peter Mather, BP's regional president for Europe and the United Kingdom, says that the protests had not diminished the company's desire to support British arts organisations. The company always discusses such events with the institutions that it sponsors, he says – "We don't want them to feel uncomfortable" – but no changes are planned.
"What our support goes towards is taking the arts out to much, much wider audiences," Mather says. "It is not an ego trip," he says, nor was it an attempt to "greenwash" BP's reputation, pointing out that BP's sponsorship of the Royal Opera House and National Portrait Gallery goes back to the 1980s.
The arts in Britain need private sponsorship, he says. "If you remove companies from the equation, you're going to rely heavily on government," he adds. "And I don't see much spare cash washing around."
Jeremy Deller, a British artist who was a Tate trustee from 2007 to 2011 and served on the museum's ethics committee when it renewed a sponsorship contract with BP, says he's unsure whether arts organisations should turn down BP funding. Activists should be targeting the oil company directly, he says.
"I always thought that BP was playing a very clever game," he says. "They're almost subcontracting the activism and the controversy to these open-minded arts organisations, so they don't have to deal with it.
"I think we're looking at the wrong side, to be honest," he adds. "That's not a popular opinion, I know."
© New York Times
Register for free to continue reading
Registration is a free and easy way to support our truly independent journalism
By registering, you will also enjoy limited access to Premium articles, exclusive newsletters, commenting, and virtual events with our leading journalists
Already have an account? sign in
Register for free to continue reading
Registration is a free and easy way to support our truly independent journalism
By registering, you will also enjoy limited access to Premium articles, exclusive newsletters, commenting, and virtual events with our leading journalists
Already have an account? sign in
Join our new commenting forum
Join thought-provoking conversations, follow other Independent readers and see their replies