British Museum to display iconic 'Great Wave' woodcut print for the first time in years
The famous work is so sensitive to light it can only be shown for a short period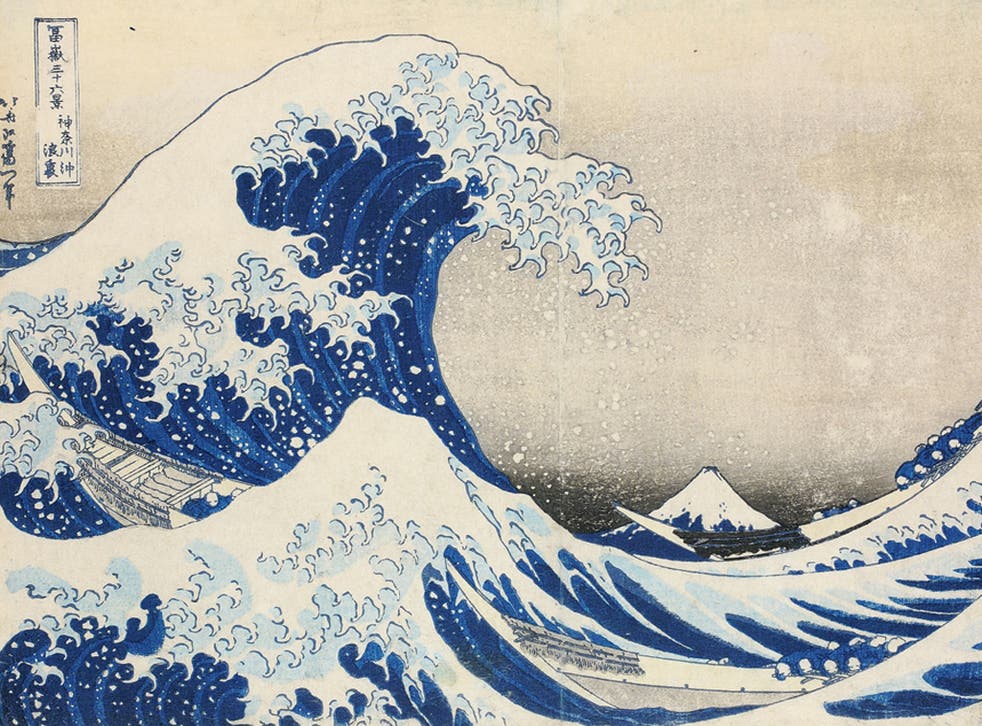 One of the world's most recognisable artworks is to be displayed at the British Museum for the first time in more than five years.
Japanese artist Katsushika Hokusai's 1831 image, the Great Wave Off Kanagawa, is just one of a number of his works compiled for an exhibition exploring the later portion of his life.
It was last shown off in 2011.
The artist lived to 90 and "produced works of astonishing quality right up until his death", including some of his best-known masterpieces, curators at the museum said.
But some of the works, including woodblock prints on paper like the Great Wave, are so delicate that they can be damaged by long exposures to light. A number will be rotated out halfway through the exhibition.
The museum said the Great Wave will head up a display of "superb landscapes" including intimate domestic imagery, depictions of the natural world and Hokusai's portrayals of supernatural entites. Items have been loaned by institutions in Japan, Europe and the United States.
The museum said: "Throughout his career, and particularly in the later years, Hokusai's paintings brought vividly to life an extraordinary bestiary of dragons, Chinese lions, phoenixes and eagles,and forcefully energised depictions of mythological figures and holy men.
"He also continued to use landscape and wave imagery as a major subject and he became increasingly interested in exploring art the mutability and minutiae of the observable world—particularly birds, animals and plants and other natural subjects."
The exhibition will run from 25 May to 13 August this year, but will close from 3 to 6 July while items are switched out.
Register for free to continue reading
Registration is a free and easy way to support our truly independent journalism
By registering, you will also enjoy limited access to Premium articles, exclusive newsletters, commenting, and virtual events with our leading journalists
Already have an account? sign in
Register for free to continue reading
Registration is a free and easy way to support our truly independent journalism
By registering, you will also enjoy limited access to Premium articles, exclusive newsletters, commenting, and virtual events with our leading journalists
Already have an account? sign in
Join our new commenting forum
Join thought-provoking conversations, follow other Independent readers and see their replies