The Independent's journalism is supported by our readers. When you purchase through links on our site, we may earn commission.
Black artists ask the Whitney to take down painting of Emmett Till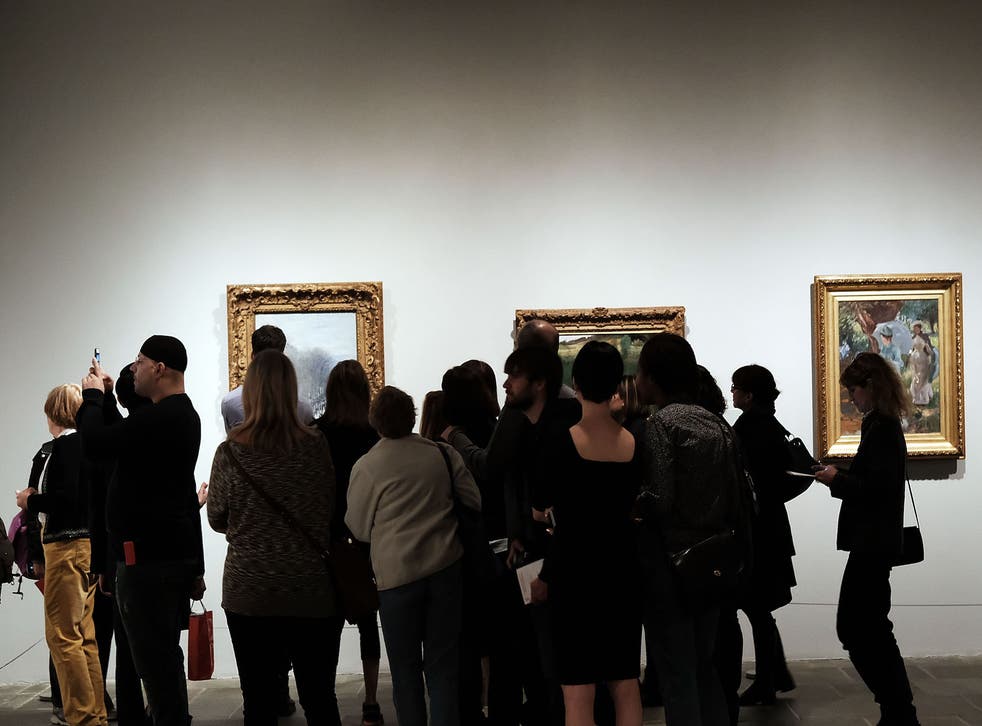 Black artists are protesting a new painting by New York artist Dana Schutz currently on display at the Whitney Biennial. Protesters say the white artist exploits a traumatic incident in American history.
The painting titled "Open Casket" interprets press photos of Emmett Till's body lying still at his funeral. In 1955, the 14-year-old American-American boy was tortured and murdered in Mississippi by two white men who falsely accused . The boy's mother insisted on an open casket and the press images of Till's mutilated face is often credited as igniting the civil rights movement.
Schutz's painting was blocked in Manhattan by a small group of protesters lining up at the exhibit. In addition to the protests, Hannah Black, a British-born artist, has written an open letter to the museum curators demanding that the painting be destroyed.
"The subject matter is not Schutz's," she wrote in a Facebook message. "White free speech and white creative freedom have been founded on the constraint of others, and are not natural rights. The painting must go."
The Whitney Biennial curators, Christopher Y Lew and Mia Locks, sent artnet News the following statement defending the painting:
"The 2017 Whitney Biennial brings to light many facets of the human experience, including conditions that are painful or difficult to confront such as violence, racism, and death. Many artists in the exhibition push in on these issues, seeking empathetic connections in an especially divisive time. Dana Schutz's painting, Open Casket (2016), is an unsettling image that speaks to the long-standing violence that has been inflicted upon African Americans.
For many African Americans in particular, this image has tremendous emotional resonance. By exhibiting the painting we wanted to acknowledge the importance of this extremely consequential and solemn image in American and African American history and the history of race relations in this country. As curators of this exhibition we believe in providing a museum platform for artists to explore these critical issues."
Dana Schutz responded to the criticism in a statement to the Guardian, promising that the artwork will not be available for sale.
"I don't know what it is like to be black in America, but I do know what it is like to be a mother. Emmett was Mamie Till's only son," she explained. "The thought of anything happening to your child is beyond comprehension. It is easy for artists to self-censor, to convince yourself to not make something before you even try. There were many reasons why I could not, should not, make this painting … art can be a space for empathy, a vehicle for connection."
Register for free to continue reading
Registration is a free and easy way to support our truly independent journalism
By registering, you will also enjoy limited access to Premium articles, exclusive newsletters, commenting, and virtual events with our leading journalists
Already have an account? sign in