2013: Returning heroes and new sensations
Kraftwerk at the Tate, an Alan Partridge film, Danny Boyle back behind the camera... Can the arts events of 2013 live up to this year's Olympian efforts? Radar's critics certainly think so
Saturday 29 December 2012 01:00 Comments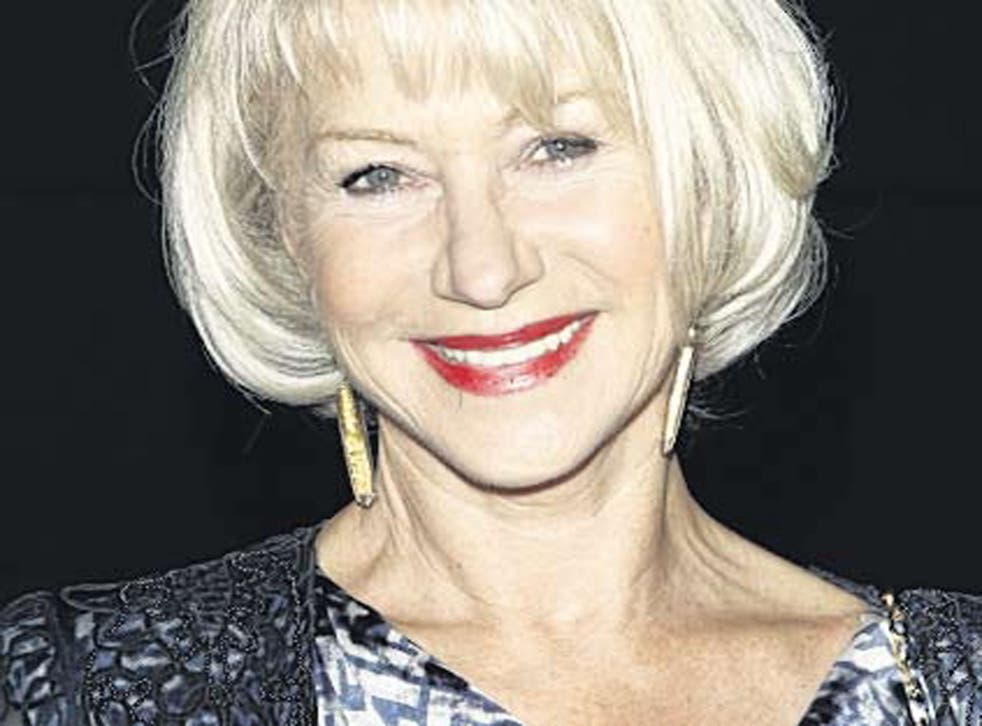 The Audience
Helen Mirren and writer Peter Morgan return to the subject of the Queen in a play that will eavesdrop on those weekly private meetings with her (12) Prime Ministers at pivotal moments during her 60-year reign. A mouthwatering proposition, to be directed by Stephen Daldry.
15 Feb to 15 June, Gielgud Theatre, London
The Book of Mormon
Written by the creators of South Park, this satirical musical about a couple of hapless Mormon missionaries has garnered ecstatic reviews and nine Tonys on Broadway. But will the target seem too broad or too American over here for the West End to succumb to Mormon-mania?
From 25 February, Prince of Wales Theatre, London
A Midsummer Night's Dream
Tom Morris, co-director of the phenomenally successful War Horse, will reunite with Cape Town's Handspring Puppet Company for a collaboration calculated to give us a wondrously fresh and left-field vision of the anarchic, magical interplay between the human and the fairy worlds.
28 Feb to 4 May, Bristol Old Vic
Peter and Alice
Judi Dench and Ben Whishaw are to star in this intriguing sounding play by John Logan about a chance encounter in adulthood between the people who were the inspirations for Alice in Wonderland and Peter Pan. Michael Grandage (who staged Logan's hit play Red) will direct.
9 March to 1 June, Noël Coward Theatre, London
The Empress
Emma Rice, artistic director of Kneehigh, will stage Tanika Gupta's new play, which sets out to reveal unknown stories of 19th-century Britain as it charts the growing relationship between Queen Victoria (who, though Empress of India, never visited it) and her Indian man servant.
11 April to 4 May, Swan Theatre, Stratford-upon-Avon
A Season in the Congo
Not seen on stage since his majestic Othello in 2007, Chiwetel Ejiofor returns for this UK premiere of Aimé Césaire's play about legendary leader Patrice Lumumba and his fight to free his people from Belgian rule. BAFTA-winning director Joe Wright (Atonement, Pride and Prejudice) is at the helm.
6 July to 10 August, Young Vic, London
Much Ado About Nothing
They were a huge hit in Driving Miss Daisy and now Mark Rylance is to direct Vanessa Redgrave and James Earl Jones (who are respectively 74 and 81) as Shakespeare's sparring, reluctant (and usually middle-aged) lovers in what promises to be a mould-breaking version of this great comedy.
From 7 September, Old Vic, London
Trance
There are very high expectations for Danny Boyle's next movie following his Olympian feats in Stratford over the summer. No, the Queen won't be falling out of a plane this time round. Boyle is instead offering us an embroiled thriller involving art heists and hypnotherapy, and starring James McAvoy and Rosario Dawson.
Released 27 March
Nymphomaniac
Fearless Danish maverick Lars Von Trier announced that his new film will be about "the erotic life of a woman from the age of zero to the age of 50." At the time he hatched the project, he was still in disgrace because of his ill-judged remarks about Adolf Hitler at a press conference. He didn't hide the fact that he wanted the film to depict sex in a very graphic manner. Even so, top European and American actors queued up to work on Nymphomaniac, among them Charlotte Gainsbourg, Willem Dafoe, Shia LaBeouf and Christian Slater. This is likely to be the most talked about movie in Cannes... if the festival organisers allow Von Trier back.
Release tbc
The Alan Partridge Movie
Steve Coogan's movie career has been hit and miss, a matter of half-baked efforts like The Parole Officer and cameos in Hollywood movies. This could finally be his year. We'll see him both bringing his greatest fictional character – Partridge, the Pooter of our times – to the screen (Declan Lowney directs) and playing Soho porn king-turned-property magnate Paul Raymond in Michael Winterbottom's The Look of Love.
Released 16 August
Rush
There's never been a really decent Formula 1 movie (apart from the documentary Senna). Ron Howard's new film about the ferocious rivalry between James Hunt (Chris Hemsworth) and Niki Lauda (Daniel Brühl) is scripted by Peter Morgan. Judging by Howard's incessant tweeting about it, this is a passion project for the American director. Hopefully, it will have real intensity and drive.
Released September
Wolf of Wall St
There has already been one excellent recent film about skullduggery on Wall St, Arbitrage, in which Richard Gere gave his best performance in years as a Bernie Madoff-like financier with Mr Goodbar-like charm. Martin Scorsese, more accustomed to making movies about mobsters, is bound to relish portraying white-collar crime and corporate corruption. Leonardo DiCaprio, who excels in Quentin Tarantino's forthcoming Django Unchained, stars as the hard-driving, hard-partying broker Jordan Belfort.
Release tbc
Under the Skin
As the first film that Scarlett Johansson has thus far shot in Arbroath (home of "the smokie"), this adaptation of Michel Faber's very quirky novel has a certain curiosity factor however it turns out. In development for a small eternity and taking a very long time in post-production, too, it also marks the return of Jonathan Glazer, director of Sexy Beast and the hugely underrated Birth (his last feature back in 2004). It's a story about an alien femme fatale who preys on human flesh.
Release tbc
The Sixth Annual London Improvathon
Improv like an Egyptian... Seasoned long-form impro buccaneers, including Adam Meggido, Cariad Lloyd, Ruth Bratt and Pippa Evans celebrate "the glory days of Howard Carter and Egyptology" with a 50-hour event to mark the 90th anniversary of the discovery of Tutankhamun's tomb.
11-13 January, Hoxton Hall, London
Harry Hill: Sausage Time Tour
The first tour from the big-collared one in six years promises "a section exclusively for Tongans, a chance to catch up on Harry's Nan's latest ailments" and "the legendary Stouffer the Cat". With the last emission of TV Burp still lingering on the palate, this tour will ease the pain for those lamenting its passing.
7 February to 11 April (harryhilllive.com)
Micky Flanagan: Back in the Game tour
Following the hugely popular Out Out tour, the personable Cockney comic rides out again to keep his fans happy. A late bloomer, Flanagan is a welcome antidote to the proliferation of all those wide-eyed "omg comics", but no less cheery for it.
7 February to 25 May (www.micky flanagan.com)
Sarah Silverman
The last time that Sarah Silverman graced these shores she left her audience at the Hammersmith Apollo wanting more. Much more. The American's 45-minute set was deemed way too cool for a UK audience schooled in 60-plus minute shows. One assumes that the sometimes controversial comedian, actress and author is in for the long haul this time.
9 February, Bloomsbury Theatre, London
Paul F Tompkins
The next US export to make a UK debut is LA comedy scene stalwart, and popular podcaster, Paul F Tompkins. The regular film and TV performer (credits include Anchorman and There Will Be Blood) brings his show Crying and Driving to the Soho Theatre for 11 nights.
2-13 April, Soho Theatre, London
Sarah Millican: Home Bird
The First Lady of comedy in the UK embarks on a 100-date tour – studiously avoiding venues that charge over-the-top booking fees and presumably, given past events, freezing out punters who like to post up YouTube snippets. On recent form, Home Bird promises to be something to leave the house for.
19 September 2013 to 18 May 2014 (www.sarahmillican.co.uk)
Britten Anniversary
Our greatest 20th-century composer will be celebrated everywhere this year, with this being a promising opening salvo. Ian Bostridge, the Ex Cathedra Choir, and the Britten Sinfonia will be centre-stage in performances of A Boy Was Born and numerous chamber works.
12 to 19 January, Symphony Hall, Birmingham
Dido and Aeneas/ La voix humaine
An intriguing double bill, reflecting female heroines in contrasting predicaments. Purcell's tale of the Trojan prince who falls in love with the Carthaginian queen climaxes in Dido's great lament "When I am laid in earth". Poulenc's embattled telephone monologue will be sung by Lesley Garrett, making her return to the operatic stage.
From 14 February, Grand Theatre, Leeds
Medea
ENO's last Baroque production, Castor et Pollux, split opinion. Disliked by some critics, it nevertheless won an Olivier; this new foray into the Baroque bodes well, with David McVicar directing and Sarah Connolly in the title role. Charpentier's opera has never before been staged in London.
From 15 February, The Coliseum, London
Written on Skin
Composer George Benjamin and librettist Martin Crimp continue their successful partnership with a new opera to be directed by Katie Mitchell. Set in 13th-century Provence, this will present marital strife played out against a time-travelling backdrop.
From 8 March, Royal Opera House, London
I Puritani
The excellent Claire Rutter will sing the title role in Bellini's drama based on Walter Scott's novel. It's a schlepp to get to this charming outpost buried in the the Hampshire countryside, but artistic standards are high.
From 31 May, Grange Park Opera, Hampshire
Billy Budd
Michael Grandage's superb production of Britten's masterpiece returns with Jacques Imbrailo in the heart-rending title role and Mark Padmore as Captain Vere. Its setting in the hold of a man'o'war exerts a stiflingly claustrophobic pull which magnifies the force of the music.
From 10 August, Glyndebourne, East Sussex
Alexei Ratmansky
The Royal Ballet's Alexei Ratmansky creates his first new work for the company. Ratmansky, former director of the Bolshoi Ballet and now artist in residence with American Ballet Theatre, is one of the world's most in-demand choreographers. His ballet, danced to Chopin, shares a bill with George Balanchine's Apollo and a new work by Christopher Wheeldon.
22 February to 14 March, Royal Opera House, London
The Great Gatsby
Northern Ballet's new production is a full-length adaptation of F. Scott Fitzgerald's Jazz Age classic. The choreography and costumes – slick tailoring and flapper dresses – are by David Nixon, with jazzy music by Richard Rodney Bennett.
2 to 9 March, Grand Theatre, Leeds, then touring (www.northernballet.com)
Rocio Molina
The flamenco star appears as part of the Sadler's Wells Flamenco Festival (15 to 27 March). A fiercely charismatic dancer with silky technique, Molina has just been made a Next Wave associate artist at Sadler's Wells, so we should be seeing more of her.
19 March, Sadler's Wells, London
The Mikhailovsky Ballet
This St Petersburg company has made headlines by bagging top-flight talent, including Bolshoi darlings Ivan Vasiliev and Natalia Osipova. The Mikhailovsky's London season will include productions of Swan Lake and Don Quixote, plus company director Nacho Duato's Multiplicity. Forms of Silence and Emptiness.
26 March to 7 April, The Coliseum, London
Raven Girl
Wayne McGregor is best known for driving contemporary choreography. Here, he collaborates with novelist Audrey Niffenegger, author of The Time Traveler's Wife, to create a modern fairytale for The Royal Ballet.
24 May to 8 June, Royal Opera House, London
Akram Khan
As part of A String of Rites, a season celebrating the centenary of The Rite of Spring, Khan's iTMOi (in the mind of Igor) is inspired by Igor Stravinsky, with music by Nitin Sawhney, Jocelyn Pook and Ben Frost.
28 May to 1 June, Sadler's Wells, London
The Bolshoi Ballet
The Moscow company returns to London for a summer season, with new productions of The Sleeping Beauty and La Bayadère, plus Swan Lake and Alexei Ratmansky's production of the The Flames of Paris, which storms the barricades with stirring revolutionary dances.
29 July to 17 August, Royal Opera House, London
Peace
As the cycle of taste rolls around, every few years an indie guitar band comes along to reinvigorate interest in the classic-rock verities: the Manics, Oasis, Franz Ferdinand and Arctic Monkeys all sprang from nowhere to everywhere-at-once in recent decades. And following the keen reception this year for the single "Follow Baby" and EP Delicious, West Midlands quartet Peace will be unavoidable throughout 2013, especially now that Columbia have taken the band under their wing. On the cusp of their 20s, Dominic Boyce, Douglas Castle, Samuel Koisser and frontman Harrison Koisser combine the loping grooves of grunge and "baggy" dance-rock with the spindly guitar interplay and experimental attitude of art-rockers like Franz F and Television, all delivered with a wry, nonchalant panache that demands attention, front covers and, no doubt, widespread adoration.
Expect the single "Wraith", released mid-January, to establish their claim on British pop.
Villagers: Awayland
Villagers' follow-up to the Mercury-nominated Becoming a Jackal is the first of the year's more eagerly awaited releases, particularly since Conor O'Brien's raggedly intimate, wyrd-folk approach has become commercially potent as well as cultishly attractive over the intervening two years.
14 January
Bassekou Kouyate: Jama Ko
The first big African release of the year is doubly significant for whatever light it can shed on the shifting situation regarding the music culture of Mali, following the incursions of the Ansar Dine fundamentalists. While his lyrical promotion of traditional virtues follows the classical Malian griot tradition of praise-songs, the interplay of the ngoni lutes of Kouyate and his band Ngoni Ba is particularly suited to Western rock palates reared on guitar duels.
28 January
Nick Cave & The Bad Seeds: Push the Sky Away
Putting Grinderman on hold again, Nick Cave & The Bad Seeds' 15th album is the first without guitarist Mick Harvey, who departed after 2008's Dig!!! Lazarus Dig!!!. According to Cave, the new songs reflect how the internet has influenced "significant events, momentary fads and mystically-tinged absurdities."
18 February
Atoms For Peace: Amok
The first album from the new supergroup comprising Thom Yorke, bassist Flea, drummer Joey Waronker, percussionist Mauro Refosco, and Nigel Godrich programming and producing. Originally formed to learn to play Yorke's solo album The Eraser, the band found an energy they wanted to pursue further. First single "Default" suggested a jittery flow in Radiohead manner, stained by cloudy keyboard chords.
25 February
Johnny Marr: The Messenger
Johnny Marr has spent so much time in recent years as a guest member of other bands – notably The Cribs and Modest Mouse – that he sometimes appeared to lack the inspiration to drive a project of his own, and seemed fated to remain just a catalyst for other's ideas. His debut as an actual solo artist, a quarter-century after the end of The Smiths, should decide the issue one way or the other.
25 February
John Grant: Pale Green Ghosts
His follow-up to Queen of Denmark apparently finds John Grant tempering that album's lush pop textures with darker shades of electronica. Recorded in Iceland with Biggi Veira of GusGus, it features Sinead O'Connor as backing vocalist, and includes one track about the late actor Ernest Borgnine.
11 March
Sinead O'Connor
Two concerts showcasing the singer-songwriter's outstanding latest album How About I Be Me (And You Be You)? and classic songs, in different ways. The first is an intimate acoustic show in which she's accompanied by a trio, the second, her largest London show in some years, sees O'Connor backed by a seven-piece band.
LSO St Luke's, London, 17 January; Barbican Hall, London, 27 March
Conor Oberst
The American indie-rock singer-songwriter's output may be prolific, but his shows are far less so. With a back catalogue to rival most, the Bright Eyes frontman is always intense and captivating, delivering sensitive, confessional songs with his distinctive wavering voice and acoustic guitar.
Barbican Hall, London, 4 February
Kraftwerk
Overwhelming demand for tickets for the Düsseldorf band's eight performances of their studio albums at the Tate Modern's Turbine Hall crashed the venue's website. The setting of the former power station and videos accompanying the music will suit Kraftwerk's explorations of rhythm and technology.
Turbine Hall, Tate Modern, London, 6 to 14 February
Foals
This tour is the first opportunity to hear the Oxford five-piece's February-released Holy Fire, the follow-up to their Mercury-nominated second album. The band's performances are typically blistering, high-energy affairs, bringing their jerky math-rock and layered anthems to life – and they are sure to set even the Royal Albert Hall alight on 28 March when they take the matinee slot.
On tour 28 February to 28 March
The Revival Hour
An exciting new collaboration between New York-based cult indie-folk multi-instrumentalist DM Stith and John-Mark Lapham, the man behind the synths and samples in The Earlies. Expect perfectly rendered adventurous pop from their debut album, Scorpio Little Devil, set for release next month.
Spring, after the release of Scorpio Little Devil on 21 January
Neil Young
Young's first UK shows since his triumphant headlining sets at Glastonbury and the Isle of Wight Festival in 2009. It's also the first time in 10 years that the rocker has played here with his band Crazy Horse, with whom he released two albums this year. Expect satisfyingly expansive sets of ferocious volume.
Newcastle Metro Radio Arena, 10 June; Birmingham LG Arena, 11 June; Glasgow SECC, 13 June; O2 Arena, London, 17 June
The Bride and the Bachelors: Duchamp with Cage, Cunningham, Rauschenberg and Johns
The centrepiece exhibition of a three-month season of art, ballet, music and film devoted to the pioneer of modernism, conceptual art, surrealism and much else. More and more, Duchamp is coming to be regarded as the most influential figure of modern art. A celebration to show why.
Barbican, London, 14 February to 9 June
George Bellows
The man who restored American art's confidence in itself at the beginning of the last century, with his high-energy and dark-hued pictures of urban life, winter landscape and the bloody sport of boxing. The first ever retrospective in this country. Why has it taken so long?
Royal Academy, London, 16 March to 9 June
Fabrice Hyber
If it's a bit of wit that you want to leaven your life, the French conceptual artist is your man. His square footballs, hybrid forms and "homeopathic paintings" reflect and disguise a spirit deeply concerned with combining science and active engagement in art.
Baltic, Gateshead, 22 March to 30 June
Life and Death in Pompeii and Herculaneum
The Italians may not have a care for them, but the twin cities destroyed in the eruption of Vesuvius in AD79 provide an incomparable insight into the life of rich and poor alike in the heyday of Rome. Sex, food and philosophy in a show of 250 objects, some just excavated and several never seen before.
British Museum, London, 28 March to 29 September
Houghton Revisited: The Walpole Masterpieces from Catherine the Great's Hermitage
The magnificent painting collection amassed by Britain's first Prime Minister, Sir Robert Walpole, is brought back to his stately home from Russia, where the Empress Catherine snapped it up from the great man's less prudent descendants. A once-in-a-lifetime chance to see the collection together and here.
Houghton Hall, Norfolk, 17 May to 23 September
Lowry and the Painting of Modern Life
The signal that the British art establishment has finally taken the naïve painter of northern industrial life to its bosom. Or is he still to be considered a man limited to his time and place? The Tate has joined the cheerleaders. Ordinary gallery-goers can make up their own mind.
Tate Britain, London, 26 June to 20 October
Return of a King by William Dalrymple
With the current Afghan war (in many eyes) a bloody and pointless failure, this magisterial history of Britain's first military disaster in the region – from 1839 to 1842 – will combine sweeping and colourful narrative with keen insight into the roots of today's prolonged debacle.
February, Bloomsbury
The Book of My Lives by Aleksandar Hemon
Stranded in Chicago in 1992 when civil war struck his home city of Sarajevo, Hemon has grown into a peerless chronicler of modern war, strife and exile. This memoir, his first non-fiction title, offers all the inventiveness, exuberance and bittersweet relish of his fiction.
March, Picador
Questions of Travel by Michelle de Kretser
Novel by novel, the Sri Lankan-born Australian has emerged as one of the most fiercely intelligent voices in fiction today. This new work, her most ambitious yet, makes globalisation and its discontents the focus of a multi-faceted story that unites grandeur and intimacy.
March, Allen & Unwin
The Hive by Gill Hornby
No British novel of 2013 carries higher commercial hopes than this close-focus saga of a primary school and the mothers who hover – and strive – around its gates. Swarms of readers will be hoping that Hornby truly stings those parts that JK Rowling merely buzzed around.
May, Little Brown
The North (And Almost Everything In It) by Paul Morley
Proof that there can be intellectual life after rock criticism, Morley delivers the book he was destined to write. Blending memoir, history and culture, his idiosyncratic account of the regions where his heart and imagination dwell provides the antidote to a London-centred 2012.
June, Bloomsbury
Third Bridget Jones novel, title to be confirmed by Helen Fielding
What became of Bridget? Is she happy? Is she married? Is she sober? While her long-postponed third outing hardly needs any help with sales, Helen Fielding faces a vast pressure of expectation. Let's hope that she responds by steering her unsinkable heroine in a new direction.
Autumn, Jonathan Cape
Vicious
If quality ingredients were enough to make a comedy hit, Vicious would be home and dry already. Playwright Mark Ravenhill conceived this comedy about a bickering gay couple and Gary Janetti, whose US credits include Will & Grace and Family Guy, has been pulled in to write. Ian McKellen, Derek Jacobi and Frances de la Tour star. Now, if the cooking goes well...
Doctor Who 50th Anniversary Special
George Entwistle suggested that the celebrations should be "something like the Olympics" during his brief tenure as DG. Expect the Radio Times to go insane with excitement, an all-star spectacular for the show itself, a Mark Gatiss biopic about the programme's genesis and mounting hysteria on all outlets as 23 November approaches. Whovian sceptics and unbelievers should plan an expedition to the Arctic.
Splash
The latest "train celebrities to do something tricky" show from ITV – this time focused around high-board diving. Will be avidly watched by an audience hungry for detailed technical discussion of the armstand forward somersault pike and optimum water-entry position. And perhaps the odd person who wants to look at presenter Tom Daley in trunks.
Top of the Lake
The on-screen murder rate looks as if it will be as high as ever next year, but this BBC2 drama, directed and co-written by Jane Campion, should stand out from the crowd, if only because of its New Zealand setting. It stars Peter Mullan and Holly Hunter in the story of the hunt for the missing daughter of a local drug baron.
Southcliffe
Not to be left out, Channel Four offers a big drama about the impact of a mass shooting on a small market town. Sean Durkin, director of Martha Marcy May Marlene, makes his British television debut and the script is written by Tony Grisoni, who wrote Red Riding. Not the only small-community-exposed-by-ghastly-crime drama coming our way next year (the BBC are doing something similar in Broadchurch) but this could be the market-town leader.
It's Kevin
One for the connoisseurs, this. After years adding a twist of zest and a splash of bitters to other people's comedy programmes, Kevin Eldon gets his own series on BBC2. His devotees will be pleased and he is too: "I have always liked chaffinches," he said about the commission. "The money I may receive from this show may well allow me to buy more pictures of chaffinches."
The People's Song
Stuart Maconie encounters themes of poverty, conflict, prosperity and peace as he explores the most significant songs of the last 70 years, from Vera Lynn's "We'll Meet Again" to Frankie Goes To Hollywood's "Two Tribes", in this ambitious 50-part series.
Radio 2, from 2 January
Men's Hour
5 Live's answer to Radio 4's Woman's Hour has been gathering in confidence and imagination over the last 12 months. The New Year Special finds presenter Tim Samuels talking to men who sing, from chanting football fans to rappers inspired by the Arab Spring.
5 Live, 11am, 6 January
Clare Balding on Good Morning Sunday
Expect to hear Britain's newest national treasure all over the radio in the coming months. Balding has been engaging listeners on Ramblings for some time, but is expected to make a bigger splash – and pull greater audiences – on Radio 2's weekly faith show.
Radio 2, from 13 January
Howard Goodall: The Composer's Composer
This new series will see Classic FM's Composer in Residence champion the 12 composers he believes to have been most influential in the history of classical music, playing their most famous works and explaining how they altered the course of music.
Classic FM, from 27 January
Woman's Hour Power List
The result of the nationwide quest to find the 100 most powerful women operating in Britain today is due to be revealed in February. The list of names has been chosen by a panel of judges including journalist Eve Pollard and former Woman's Hour editor Jill Burridge.
Radio 4, date and time tbc
The Orwell Season
Radio 4's month-long celebration of George Orwell features Jonathan Holloway's adaptation of Nineteen Eighty-Four, starring Christopher Eccleston and Tim Pigott-Smith, plus dramatisations of Animal Farm and Homage to Catalonia.
Radio 4, date and time tbc
Register for free to continue reading
Registration is a free and easy way to support our truly independent journalism
By registering, you will also enjoy limited access to Premium articles, exclusive newsletters, commenting, and virtual events with our leading journalists
Already have an account? sign in
Register for free to continue reading
Registration is a free and easy way to support our truly independent journalism
By registering, you will also enjoy limited access to Premium articles, exclusive newsletters, commenting, and virtual events with our leading journalists
Already have an account? sign in
Join our new commenting forum
Join thought-provoking conversations, follow other Independent readers and see their replies