Andy Goldsworthy's Ephemeral Works: Artwork that is a testament to passing time
The images in the book highlight that most things in life do not last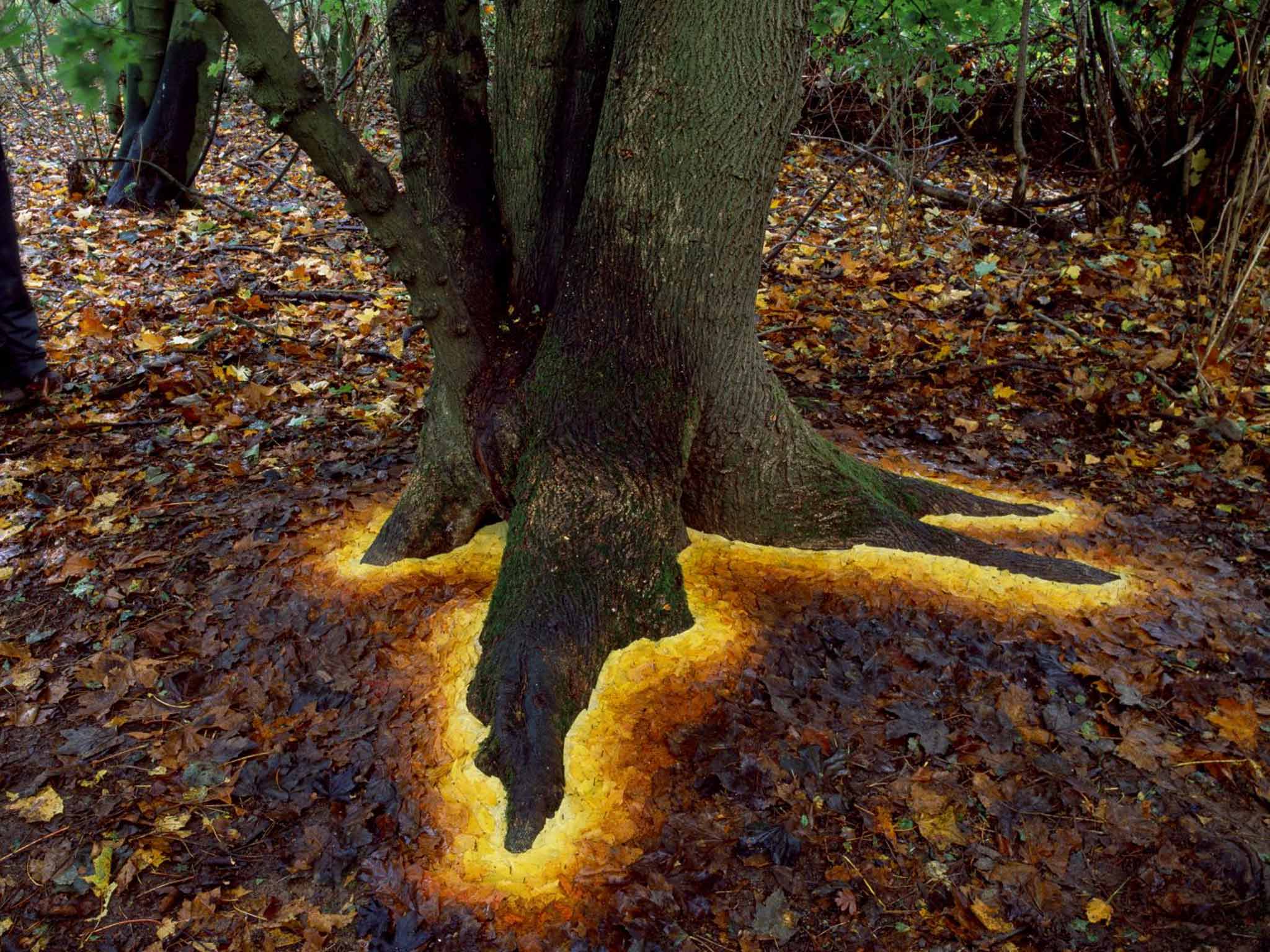 Andy Goldsworthy's works of art are not intended to stick around for long. Made entirely of natural elements – trees, ice, mud, rocks, flowers – these remarkable visions all eventually decay, melt or disintegrate.
The 59-year-old put together and photographed the pieces in his new book Ephemeral Works between 2004 and 2014 in locations from the land surrounding his home in Dumfriesshire to the mountains of France, and New York's sidewalks. They are all inseparable from the forces they embody: materiality, temporality, growth, vitality, permanence, decay, chance, labour and memory.
In the images seen here, sycamore leaves edge the roots of a tree in Hampshire, another tree is given a makeover with black mud from a nearby bog in Dumfriesshire, and poppies collected from a field are laid on some steps and kept in place by water.
Elsewhere, he smears chalk on hazel trees, lays curved sticks around a river boulder, and stacks ice between the two trunks of an ash tree.
He chose to publish the images in the book in chronological order so that the "ideas, places, forms, and materials occur with a similar randomness (or regularity) as they do outside". Reflecting the passage of time as well as the seasons, the images highlight that most things in life do not last; we can merely enjoy them for a moment before they fade away.
'Andy Goldsworthy: Ephemeral Works 2004-2014' is published by Abrams Books, priced £50
Join our commenting forum
Join thought-provoking conversations, follow other Independent readers and see their replies