Backstage: Busted! Sir Derek Jacobi to sit for live sculpture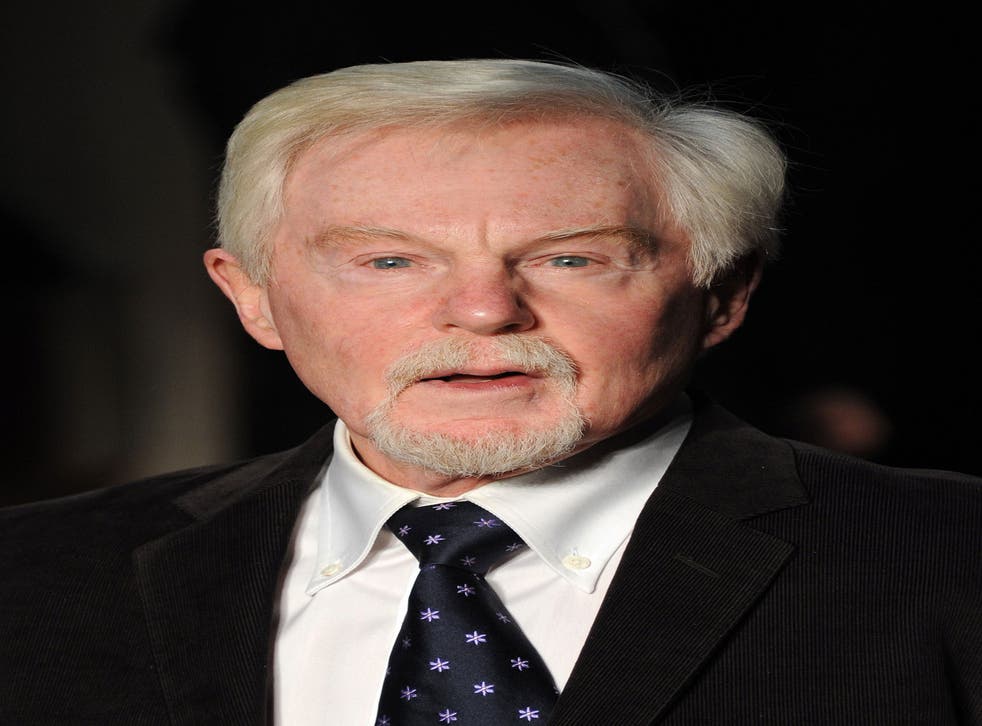 One of the most interesting dates in the diary next week will see Frances Segelman bring theatre to the world of sculpture. The artist is due to sculpt a bust of Sir Derek Jacobi in front of a live audience, in just two hours.
"It's got to be in front of a lot of people, or it doesn't work… I don't have that pressure otherwise," she told me this week ahead of the event, which will raise money for the Islington Arts Factory community centre in London.
"The sitter and myself don't speak, I sort of go into tunnel vision… It's mostly actually this positive thinking I have to do for two solid hours, it's monitoring every single thought and if any of my thoughts get negative, my sculpture starts going wrong. So I can actually tell exactly what's happening, so I have to keep all the time telling myself positive things all the way through."
Two hours couldn't be more different from some of her other commissions, which can take up to a year, and have included The Queen and the Duke of Edinburgh, William Hague and the late footballer Billy Bremner. She is presently working on a sculpture of Prince Charles.
"Each one I was pretty nervous to do, the Queen I think I was most nervous, you know, going up and measuring her hair, her face, it was very very very nerve-racking," she says. "I find Prince Charles the most relaxed, he's a very nice, relaxed man… A gentle person, very nice, very interesting man."
Let's hope Sir Derek can match him.
Why shows fly higher without a pilot
"Not being under the obligation to make a pilot is a really freeing thing from a creative stand point," Kevin Spacey told me last year about making House of Cards with Netflix. "Because we weren't obligated to establish all the characters in 45 minutes and come up with arbitrary cliff hangers – the kind of things you have to do to show what your show is going to be like – and it allowed Beau Willmon, David Fincher and I to really start the story where we wanted and take our time in telling it."
Others seem to be taking note of this feeling, and this week the Fox network in the US dropped the highly competitive and often bizarre pilot season, in favour of allowing shows to develop more. Given that, here in the UK, we now consume so much high quality US TV, it's likely to affect what we watch too.
Bradley so loved doing the 'Hustle', he kept the hairdo
Is Bradley Cooper's rapid ascent to stardom down to a more method approach? I only ask after David O Russell, his director on awards season favourite American Hustle (and also last year's Silver Linings Playbook), revealed that Cooper stayed in character [as Richie DiMaso] – complete with bizarre coiffure – after the shooting of the film finished.
"He so loved the rhythm of this guy, he went home to his girlfriend one night as this guy, which is a fantastic story…," he told an audience at Lacma in LA recently. "Maybe he'll be mad that I told that."
Lena's girls just aren't that happy
Lena Dunham's Girls has rightly been delighting critics and audiences alike. But Dunham reveals that at the heart of the show is a greater sadness.
"The characters in our show are tortured… if you ask a girl in her twenties, 'are you a happy person?' I think she can say 'I have happy moments', but I don't think it's possible – maybe people will radically disagree with me – to be an at-peace-human when you are between 22 and 30," she tells Alec Baldwin's podcast.
Let's hope she's wrong.
Join our new commenting forum
Join thought-provoking conversations, follow other Independent readers and see their replies