Bartholomew Beal's bold exhibition draws on TS Eliot's The Waste Land
Beal's Fine Art Society show sees him use vivid colour for heightened drama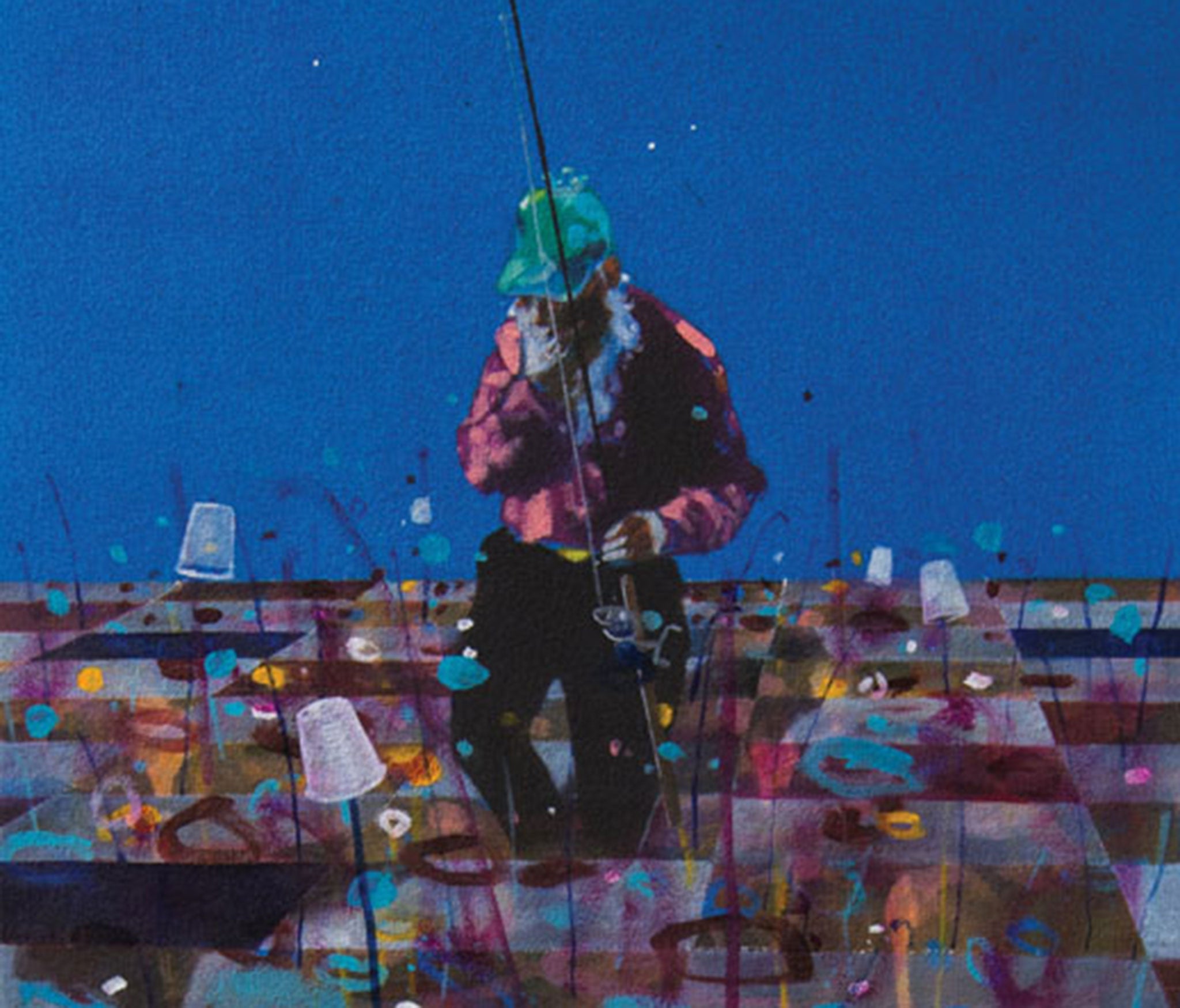 Emerging artist Bartholomew Beal is staging an exhibition of bold paintings based on TS Eliot's The Waste Land.
Beal's A Heap of Broken Images is a translation of the famous poem onto canvas and will be on display at The Fine Art Society until late August.
A palette of vivid, saturated colour is used to heighten the drama and nuance of Beal's artworks and ensure that "no passage is singular, static or empty" in a nod to Eliot's style.
Subtle 'ghost' paintings can often be traced in the canvasses that are important fragments of the story, allowing Beal to mirror the multiple viewpoints, characters and languages found in Eliot's landmark poem.
Beal says he aims to achieve a "healthy tussle" between referencing specifics from The Waste Land and surrendering himself to the unpredictable creative process.
Bartholomew Beal's 'A Heap of Broken Images'
Show all 12
The lone, generalised man in the middle of each painting leaves the artworks open to the viewer's imagination with his changing surroundings offering hints and suggestions.
"My paintings are an attempt to translate mood and atmosphere through process and progress," says Beal. "My paintings are sometimes an early stop and sometimes a long drawn-out effort to realise the original intention - a quiet figure within an under-described space."
Beal graduated from Wimbledon College of Arts in 2012 and his paintings can be found in the Saudi Royal Family's private collection.
His use of paint has been praised for its "seductive sparkle" by art historian Edward Lucie-Smith, with A Heap of Broken Images marking Beal out as the youngest artist ever to stage a solo show at the 138-year-old London gallery.
Bartholomew Beal's A Heap of Broken Images runs from 24 June to 29 August at The Fine Art Society
Join our commenting forum
Join thought-provoking conversations, follow other Independent readers and see their replies