Bernardo Bertolucci: One last tango with the Italian master
After a back injury left him in a wheelchair, Bertolucci feared he'd never make a film again. Now 10 years on from his last movie, he is back at work. Kaleem Aftab meets him
Kaleem Aftab
Saturday 13 April 2013 02:32 Comments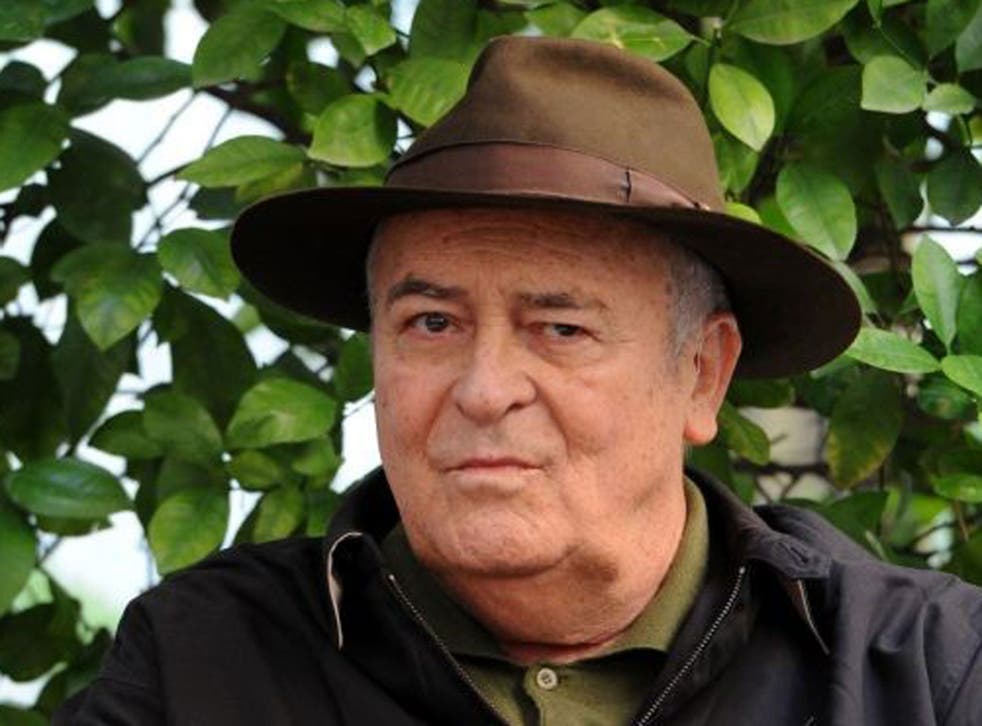 "It's a great liberation to prove that I can still make movies," says Bernardo Bertolucci, 73. "I was thinking two or three years ago that it was impossible; my camera was rusting in a forgotten cave and so I took it out."
It has been a decade since Bertolucci made his tribute to the Paris 1968 student protests The Dreamers. The reason for the notorious director's absence is that he is now in a wheelchair. What began as chronic back pain was exacerbated by a fall in Rome and then a failed surgical attempt to correct the problem.
So perhaps it is not surprising that the past two years have seen the lifetime achievement awards pour in for one of the great filmmakers of the past 50 years. Cannes gave him its first ever lifetime achievement award last year, the European Film Academy recognised his oeuvre and both MoMA and the British Film Institute have had major retrospectives. Yet his 16th feature, Me and You, proves there is life in the old dog yet.
An adaptation of Niccolò Ammaniti's novel about a solitary 14-year-old boy whose desire to spend a week alone in his cellar is ruined by the unexpected appearance of his older junkie half-sister shows that Bertolucci has lost none of his vigour. It's full of familiar themes – an isolated protagonist, the weight of family expectation, a rejection of materialism.
And, as with all of his films, Bertolucci insists that it can be seen as semi-autobiographical and a reflection of his life – even though the protagonist is almost 60 years his junior. "Me and You talks about hiding myself in a cave and then coming out. There is the light or dawn at the end and that's it."
To judge by his movies, his life is a lot less tumultuous than it was in 1972 when he made Last Tango in Paris, infamous for its anal rape episode between Marlon Brando and a young starlet, Maria Schneider. Only told about the notorious scene involving butter on the morning of the shoot, Schneider called the director "a gangster and a pimp" and spent the rest of her life (she died in 2011, aged 58) campaigning for better treatment and representation of women in film. In Italy, all copies of Last Tango were ordered to be destroyed by the Supreme Court and Bertolucci was given a four-month suspended prison sentence. It was finally made available in his homeland in 1987.
Bertolucci still holds one of its stars up as the greatest he has worked with. "The one I most enjoyed working with, it's a bit obvious, he's dead. And in the future, the actor I'd most like to work with would be 90 years old today, Marlon Brando." Robert De Niro and Gérard Depardieu, a pair he persuaded to appear in a hilarious threesome with Dominique Sanda in 1900, don't even get a mention.
Bertolucci's own career started in 1962 when, aged 22, he made The Grim Reaper, a murder mystery written by Pier Paolo Pasolini, a friend of his father, the film critic and poet Attilio Bertolucci. His mother, Ninetta was a teacher. He made his international breakthrough in 1964 with Before the Revolution, in which the Communist hero, battling against materialism and the death of his best friend, embarks on an affair with an elder aunt.
Communism and the battle against fascism is the theme of several of his works, most notably the five-hour epic 1900. Partner, a 1968 outing inspired by the French New Wave, was a manifesto of his own beliefs that included an attack on brands and marketing with a pastiche of domestic appliance commercials in which a couple make love in front of a lathering washing machine.
"The spirit of the 1960s, especially 1968, is something quite unique that I haven't experienced in other times," he says. "From the movies of Godard to the essays of Roland Barthes there was room to dream of utopia. To make love was a political gesture, to eat spaghetti was a political gesture. You talk politics to youngsters today and they don't know what you're talking about."
The same is true, he says, of the two stars of Me And You – Jacopo Antinori, whom he describes as "looking like a young Pasolini" and teenage model Tea Falco, who reminded him of Marlene Dietrich. He jokes about his propensity to work with young actors: "Someone said I was a case of arrested development and I think that's why I like to have young actors in my movies." He says the actors have not seen his early pictures, not even his thrillers The Conformist and The Spider's Stratagem nor his multi Oscar-winning The Last Emperor.
Then again, he doesn't watch any of his old movies, either. "My fears are that I won't like them any more, or that I would just sit down in front of the screen crying. I don't want that."
His films are infamous for their transgressions. Incest has been a recurring element – nephew and aunt in Beyond the Revolution, mother and son in La Luna and twin brother and sister in The Dreamers. Times have changed, he says, so to create taboo cinema today is difficult. "Provocation in those times was maybe easier. In a way the world was more moralistic and so to be transgressive was a must in the Sixties and Seventies. It was one of the Ten Commandments."
The most difficult time in his career was in the early 1980s when he went to the US in order to adapt Dashiell Hammett's 1920s gangster epic Red Harvest. "I was living in the Chateau Marmont – it was like Sofia Coppola's movie Somewhere, I even lived in the same apartment featured in the film – I was sitting, waiting and nothing was happening", he recalls. "I just drove around listening to David Bowie."
These days, he lives between Rome and Notting Hill with his second wife, the British filmmaker Clare Peploe. While he likes to keep up with cinema, he doesn't often go to the movies, opting to watch most films at home. "In Italy they are not so disabled friendly; in London they have facilities for everything."
As for whether he has more films in his locker, he says that any new work will follow the template of Me and You: "They will be small scale and take place in only a few locations." It's unlikely that any will feature butter.
'Me and You' is released on 19 April
Register for free to continue reading
Registration is a free and easy way to support our truly independent journalism
By registering, you will also enjoy limited access to Premium articles, exclusive newsletters, commenting, and virtual events with our leading journalists
Already have an account? sign in
Join our new commenting forum
Join thought-provoking conversations, follow other Independent readers and see their replies