Best visual arts of 2015: Five top shows and one turkey from Anthony Caro to Jeff Koons
Highlights of the year, plus one that didn't live up to the hype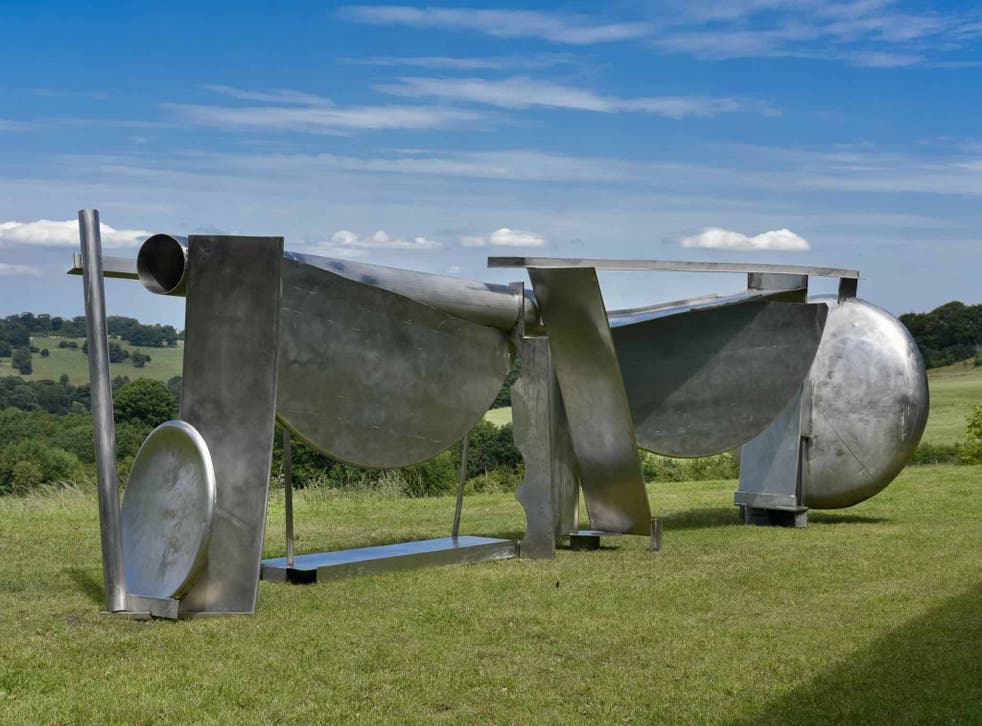 Marlene Dumas: The Image as Burden, Tate Modern, London
This exhibition validated Dumas' status of being the most expensive living woman artist. Her use of paint and often provocative subject matter was sensitive, seductive and moving.
Caro in Yorkshire, Yorkshire Sculpture Park and Hepworth Wakefield
This collaborative exhibition spread over two venues summed up a lifetime's achievement by this titan of sculpture. Beautifully installed, Anthony Caro's continuing exploration of materials and use of joyous colour until shortly before his death was humbling.
Jimmie Durham: Various Items and Complaints, Serpentine Gallery, London
Jimmie Durham is an artist's artist. His inspiring and humorous exhibition showed younger artists how to make work out of humble materials – including himself. No video work of the year was more affecting than the small monitors that sat amid his witty sculpture.
Susan Hiller, Lisson Gallery, London
Almost a mini retrospective, this is beautifully selected and curated, highlighting the achievements of an influential artist who excels in all media: video, sound, installation, photography and painting. Not content with repeating her signature works Hiller constantly reinvents her practice.
Runs to 9 January 2016
Goya: The Portraits, National Gallery, London
A compelling exhibition, its tender works of friends and family set beside the almost comic misfiring of some of his commissioned work.
Runs to 10 January, 2016
Turkey of the Year
Jeff Koons, Centre Pompidou, Paris
Unsurprisingly, this goes to the American artist Jeff Koons. The chronologically arranged exhibition exposed the weaknesses in his continual search for banality. His obsession with fabrication results in shiny, empty baubles for rich collectors to impress their friends with.
Join our new commenting forum
Join thought-provoking conversations, follow other Independent readers and see their replies