Christiane Löhr, sculptor: 'I began to use what I had in my hands - the horse hair, straw and hay'
Karen Wright meets the artist in her studio on a small semi-industrial site in the west of Cologne
Karen Wright
Friday 15 January 2016 03:21 Comments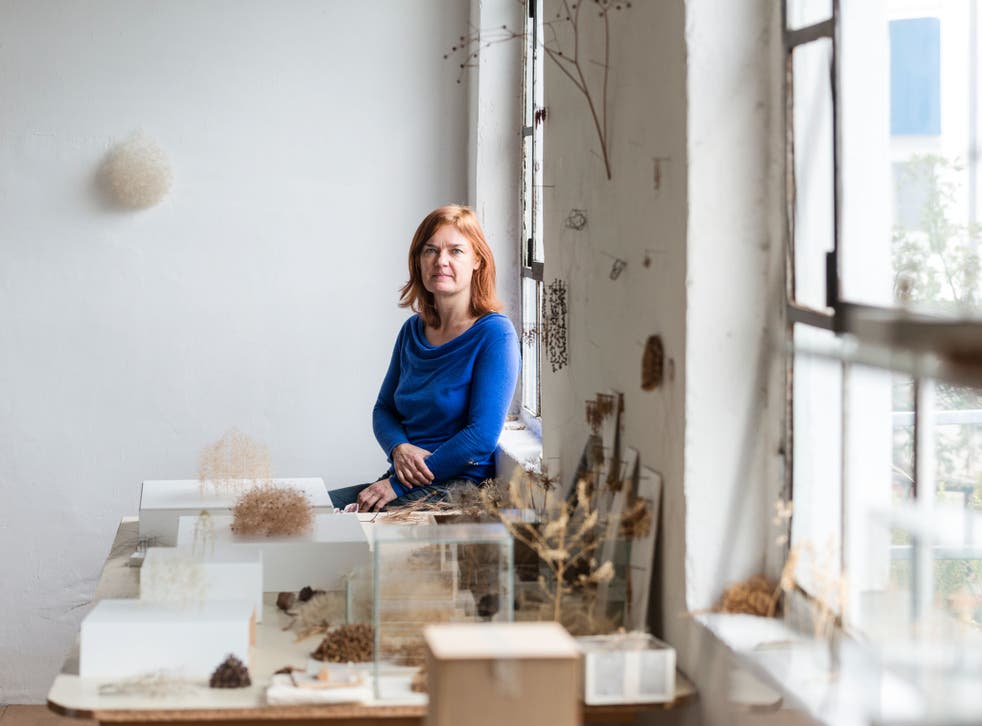 Christiane Löhr's studio is on a small semi-industrial site in the west of Cologne. There is one other artist here amid the more industrial units. Löhr divides her time between Germany and Italy, where she shares a farmhouse near Prato with her long-term partner, a photographer.
Löhr was born in Wiesbaden, Germany, in 1965. When she was 18 she won first prize, a horse, in a game of bingo at a local stable. Her parents allowed her to keep it and she took care of it. "I began to use what I had in my hands – the horse hair, straw, the hay, and this became very seriously the natural materials that are still my materials for sculpture."
Löhr attended an art school nearby so that she could continue to see her horse. She knew she wanted to study art, and had her materials, but she was clear that "it is really a mental thing – this is first and then the materials are coming as a second thing".
Culture news in pictures

Show all 33
Moving to the Art Akademie in Düsseldorf, she chose to work with the Greek-born contemporary artist Professor Jannis Kounellis because she was attracted by his photographs and famous performances with horses. After researching Löhr's work, I thought I would know what to expect. But I was unprepared for the jump from what I saw on screen to the strong presence of the small sculptures – often made from the most fragile materials – in her studio. I point out that they have a simple, often geometric, shape and form. "I'm very impressed with male sculptors' gestures," says Löhr. "They use materials that make it easier to fill large spaces. I'm really fighting for every centimetre."
There is variety here: sculptures created from mounds of various plants, squares of matted dog hair covered in burrs, woven horse hair and drawings. "For me, pencil drawings are like a sculptural act because I'm always going from the fine to the big," adds Löhr.
I ask if they relate more directly to the minimalism apparent in the simple geometry of much of her sculpture. She replies: "I think it's about space again – to catch space with the most minimal touching."
Löhr's horse died at the age of 24, and that has freed her to travel. She still uses horse hair in her work, often putting out a request to local stables for supplies. She shows me a single hair from a horse's tail, and points out its variation in colours. She says: "And so, for me, every hair was like a kind of jewel, and it began like that. I began to keep the hair; then I began to study art."
Register for free to continue reading
Registration is a free and easy way to support our truly independent journalism
By registering, you will also enjoy limited access to Premium articles, exclusive newsletters, commenting, and virtual events with our leading journalists
Already have an account? sign in
Join our new commenting forum
Join thought-provoking conversations, follow other Independent readers and see their replies