Drawn Blank: Bob Dylan exhibition showcases the musician's bold and vibrant paintings
The folk singer created many artworks while touring between 1989 and 1992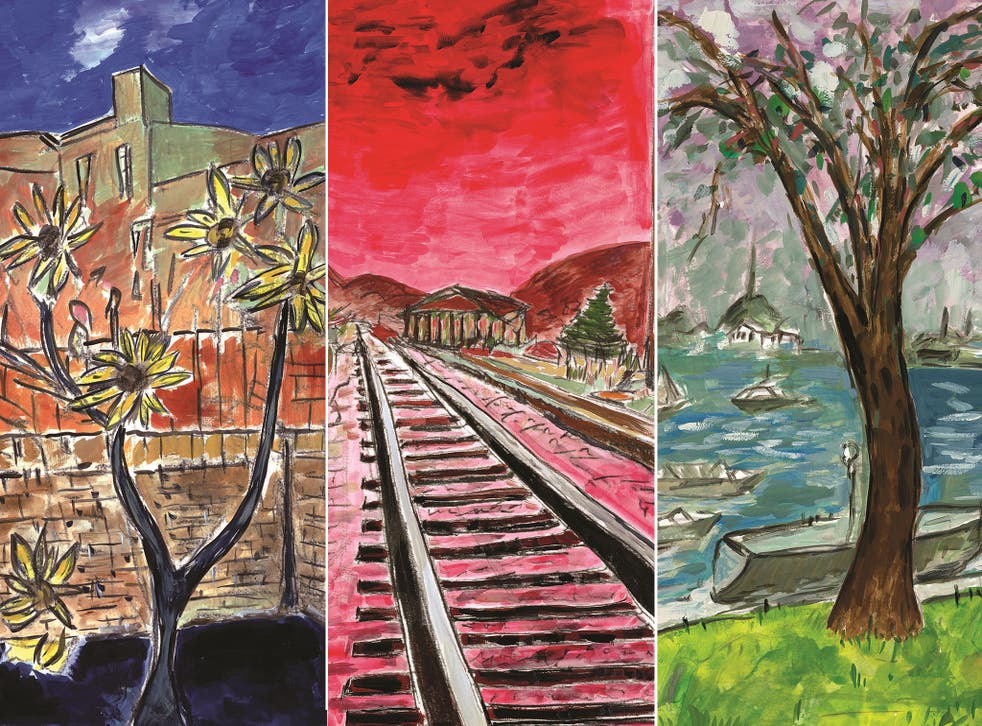 A striking collection of artwork by legendary musician Bob Dylan has gone on display in London.
Retrospective exhibition The Drawn Blank Series 2008 – 2014 is the first time the "Like A Rolling Stone" singer's paintings have been presented in their entirety.
Dylan created many drawings and sketches while touring America, Europe and Asia between 1989 and 1992. These were first published in 1994, before being re-worked into vibrant and expressive paintings.
Bob Dylan's Drawn Blank Series 2008-2014

Show all 15
The artworks were publicly exhibited for the first time at a German museum in 2007, and again at London's Halycon Gallery in 2008. Two further, critically-acclaimed exhibitions followed in 2010 and 2013 and there are some new images for 2014.
Dylan uses bold colours and tones in his paintings and often creates different versions of the same image. This technique allows the artist to express a dynamic variety of evolving feelings and emotions.
"That which [Dylan] has done for years on the stage – performing new versions of his old songs in order to give a fresh interpretation – he's now continuing on deckle-edged paper," said art critic Tobias Ruther.
In the last 50 years, Dylan has released 46 albums and written over 600 songs including "Blowin' In The Wind", "Make You Feel My Love" and "Knockin' On Heaven's Door".
The Drawn Blank Series 2008-2014 will be on display until 29 November at Castle Fine Art in Mayfair, free of charge.
Join our new commenting forum
Join thought-provoking conversations, follow other Independent readers and see their replies