Eileen Gray: New biopic and restoration project set to put the mother of modernity back on the map
The trailblazing architect who inspired Le Corbusier was largely forgotten until now
Christopher Beanland
Friday 19 June 2015 17:18 Comments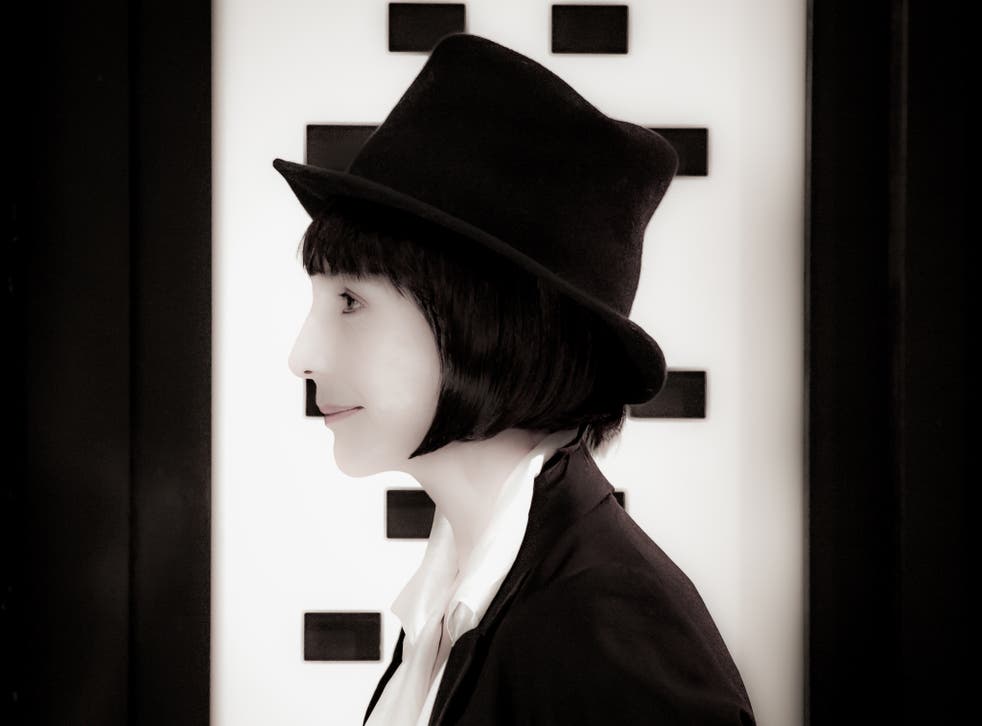 Perched on a slab of French Riviera rock above the Mediterranean, like a salamander ready to pounce, sits a white house with a special story. Its enigmatic name is E1027 and its designer was Eileen Gray. Just how important "the mother of Modernism" was to 20th-century architecture, art and design is frequently overlooked but, as her painstakingly-restored E1027 opens to the public next week, and a new biopic is released this summer, that neglect is set to morph into a celebration of all shades of Gray.
Gray was born to Anglo-Irish stock in County Wexford in 1878, but moved to Paris to enjoy its piquant bohemia, and to further her career. Although a private person, she nevertheless befriended Cocteau, Picasso, Modigliani, Rodin, Miro, Duchamp and Kahlo. Gray was decades ahead of her time: bisexual, the first feminist adrift in a sea of mostly male Modernists who were transforming art and architecture. Until the likes of Lina Bo Bardi, Alison Smithson and Kate McIntosh broke through into architecture's phallocentric world in the middle of the 20th Century, Gray was one of the few women lucky enough to get the chance to build something important.
Gray wasn't just an architect. She photographed, painted, drew, sculpted, designed furniture and interiors and made collages. "I discovered Eileen Gray through an art teacher," says Jennifer Goff, curator of Gray's archive at the National Museum of Ireland in Dublin and author of a new biography, Eileen Gray – Her Work and Her World. "Then I saw her black lacquer block-screen on display in the V&A many years ago and went to visit E1027 in its dilapidated state in 1994. Despite the house being in poor condition I was hooked from the moment I saw it."
Built in 1929, E1027 has taken on almost mythic proportions. Its name is a play on the positions of letters in the alphabet of Gray's and her then-lover Jean Badovici's names – E for Eileen, 7 for Gray, 10 for Jean, 2 for Badovici. Its design emphasised cosiness but also coolness. Robust right angles and whitewash mixed a futuristic vision with a holiday feel befitting the house's location in trendy Roquebrune-Cap-Martin, in the middle of Monte Carlo and Menton on France's south coast. In many ways it's a much more successful, liveable answer to Le Corbusier's much more famous Modernist classic, the Villa Savoye, near Paris.
"I think the villa is iconic, a seminal moment in modern architecture," says Michelle Brown, of the Friends of E1027 – a group of New Yorkers, who along with the British businessman Michael Likierman and the French government, have spent millions of pounds and more than a decade patiently restoring the house. Brown and her fellow New Yorkers have sparked a Gray revival in the US – the Pompidou's recent retrospective will tour to New York's Bard Center next year. "Eileen Gray's story is like a rabbit hole – the more you learn about her life, her work and her architecture, the more you realise how rich, complicated and fascinating it all is."
Jump down one of these rabbit holes and you arrive at the frankly bizarre: a naked Le Corbusier painting his own Cubist murals onto the wall of the house Gray designed. Foul-mouthed, a fascist, evidently a nudist too, Le Corbusier was the man who stretched modern architecture, who invented clean white lines then threw the baby out with the bathwater and became a Brutalist working in raw concrete instead. He had a mysterious and complicated relationship with Gray, which involved visits to E1027, periods of helping and hindering her, trying to buy the house, and building a beach hut for himself next door instead. He drowned in the sea at Roquebrune in 1965 and looks down at E1027 from his grave up in the village cemetery.
This intriguing relationship is explored in Mary McGuckian's new film The Price of Desire – which premiered at the Dublin Film Festival in March. It stars Nip/Tuck's Orla Brady as Eileen and Swiss actor Vincent Perez as Le Corbusier, with 1990s rocker Alanis Morissette as Gray's sometime lover, the singer Marie-Louise Damien.
"The story of the relationships between the three key figures in and around the site of E1027 provides a phenomenal insight into the experience of the insidious chauvinism that continues to undervalue and under-rate the contributions of the 51 per cent to this day. It's a universal female experience to which most professional women can relate..." explains writer-director McGuckian, who shot much of the film at the restored E1027.
McGuckian fell for Gray's interiors. She adds: "I would argue that you can walk the aisles of any Ikea store, or review the canon of key 20th-century furniture designs and interiors, and trace every innovation and concept back to Eileen Gray – she was the innovator." As well as McGuckian's forthcoming feature, last year saw the release of a new documentary, Gray Matters, by Monaco-based director Marco Morosini.
Gray died in 1976 and was buried at Père Lachaise Cemetery in Paris, within spitting distance of Molière and Jim Morrison. Because she was a woman, because she wasn't a self-promoter, because she never got much built after E1027, Gray has never received her dues – until now.
E1027 opens to the public on 26 June (capmoderne.com); 'The Price of Desire' is released in the UK in late summer
Register for free to continue reading
Registration is a free and easy way to support our truly independent journalism
By registering, you will also enjoy limited access to Premium articles, exclusive newsletters, commenting, and virtual events with our leading journalists
Already have an account? sign in
Register for free to continue reading
Registration is a free and easy way to support our truly independent journalism
By registering, you will also enjoy limited access to Premium articles, exclusive newsletters, commenting, and virtual events with our leading journalists
Already have an account? sign in
Join our new commenting forum
Join thought-provoking conversations, follow other Independent readers and see their replies