First Banksy retrospective unveiled in London
The Sotheby's exhibition, which has not been approved by the artist, will showcase over 70 of his print works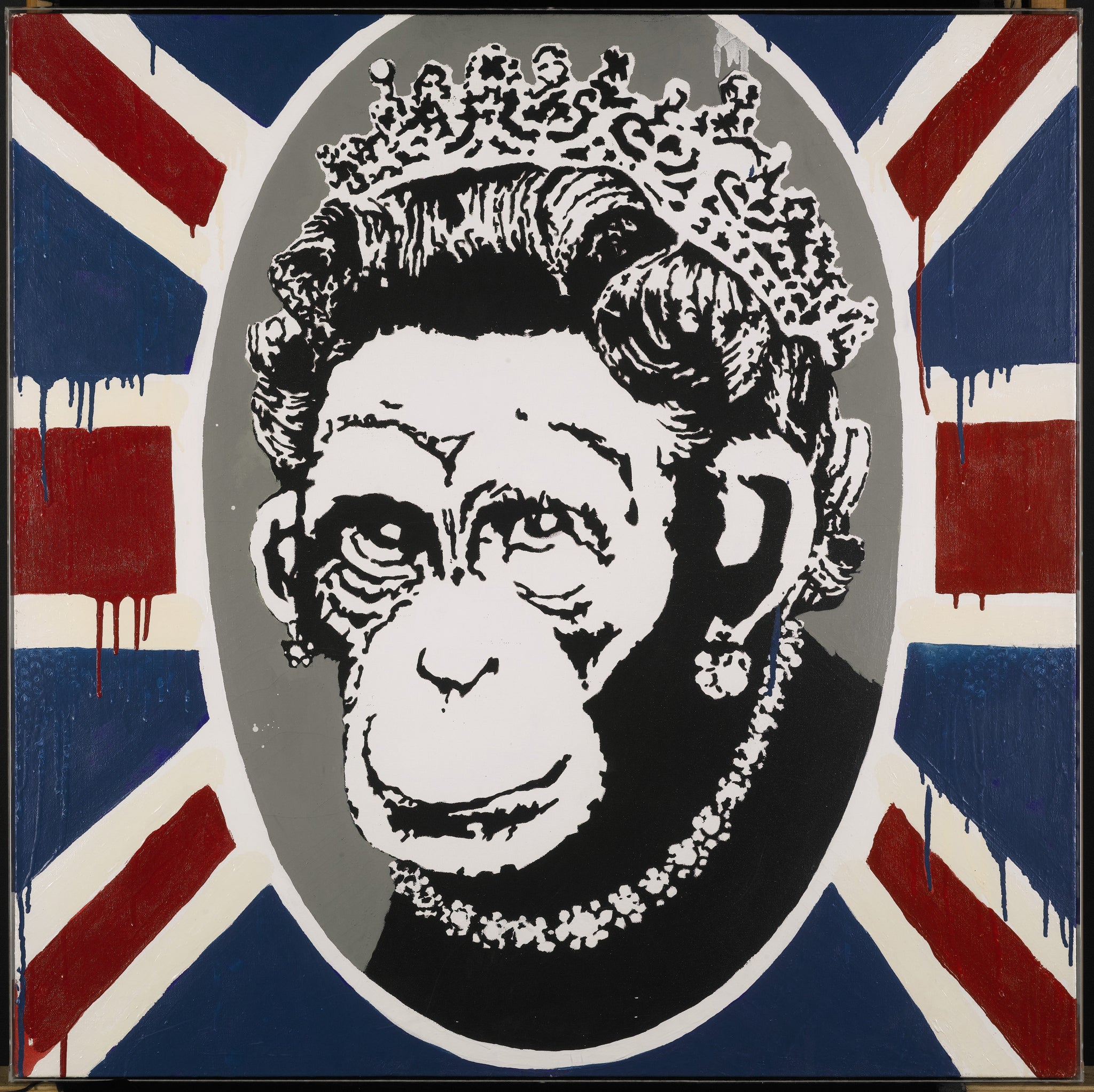 The first retrospective of Banksy's artwork has been unveiled in London, featuring some of the graffiti artist's best-known works.
The show, which is one of the biggest of its kind, will bring together over 70 paintings, sculptures and prints Lazarides considers crucial to Banksy's rise, including "Kissing Coppers" and his prints of Kate Moss painted in the same vein as Warhol's Marilyn series.
The exhibition, held at Sotheby's sister gallery S2, has not been approved by the artist, who is aware it is taking place but has not given his official consent.
The show has been curated by Steve Lazarides, Bansky's agent and wingman during his formative days as a graffiti artist working in Bristol in the Nineties.
Banksy: The Unauthorised Retrospective
Show all 10
The pieces, which do not include excavated Banksy graffiti works from the side of buildings, are expected to sell for between £4,000 and £500,000.
The anonymous artist has striven to keep a distance from the commercial art world despite the soaring value of his work.
One of his paper prints for sale at the show ironically sums up his attitude to the inflated prices of the commercial art market.
Entitled"Morons", the paper print depicts an art auctioneer selling a painting in a frame which simply reads "I can't believe you morons actually buy this shit".
On the last day of his New York art residency last year, Banksy renewed his pledge to create public art.
"Art's rightful place is on the cave walls of our committees where it can act as a public service, provoke debate, voice concerns, forge identities," he said in an audio guide on his site.
"The world we live in today is run, visually at least, by traffic signs, billboards and planning committees. Is that it? Don't we want to live in a world run by art, not just decorated by it?"
Join our commenting forum
Join thought-provoking conversations, follow other Independent readers and see their replies